Kriti Sanon and Pankaj Tripathi starrer, Mimi was supposed to release on July 30, but because it was leaked online, the film was released four days before the scheduled date.
The film starts with an American couple on the hunt for a healthy surrogate in India. After escaping from a money-hungry agent in UP, they land up in Rajasthan and meet taxi driver Bhanu (Pankaj Tripathi) who promises to help them find the best surrogate for their child.
In Rajasthan, the couple sees Mimi (Kriti Sanon), a dancer who wants to become a filmstar in Mumbai, and decide that they want to hire her as a surrogate. To finance her dreams of making it in Bollywood, Mimi agrees. However, when the doctor tells them that the baby has Down Syndrome, the couple decides they don't want the baby and tell Mimi to abort the child which she refuses to do.
Image Source
After a disaster like Hungama 2, this film was a huge sigh of relief. Pankaj Tripathi's comic timing and expression are unmatched. Kriti Sanon too is a delight to watch in the emotional rollercoaster of Mimi's character. Manoj Pahwa and Supriya Pathak shine in their roles as well but they do feel underused.
The problematic stance against abortion though is something that could've been avoided. There was absolutely no need to equate termination of a pregnancy with murder.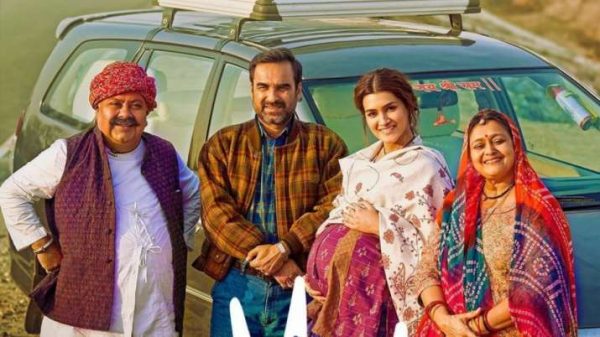 Image Source
This film is a good watch with several laughs in the middle of all the drama. But don't expect far-reaching, educational content on surrogacy, Mimi is an entertainer. And AR Rahman's soulful music makes it even better.
Streaming now on Netflix.
Featured Image Source