Haven't you always heard people claim that marriages are made in heaven and har ladki ek din apni shaadi ka sapna dekhti hai? Well, things are changing now and millennial couples are in no hurry to 'put a ring on it'. The average 'marriageable age' has changed over the years with the median age now being 27 for women and 29 for men. That's a big jump since the 1960s when the median age was 20 for women and 23 for men. But it's not surprising. Millennials and marriage are two words that are now moving in separate directions, as clearly demonstrated in this video.
OKEYYY THAT'S MY FAVOURITE VIDEO NOW pic.twitter.com/7SBk1sCnN3

— TinaC (@TinaCamajj) August 18, 2020
The younger generation is achieving a productive balance between priorities, personal independence, co-dependent relationships, and everything in between. To understand this shift in dynamics further, we spoke to a few people to ask why millennials are not getting married.
Loss of independence, more responsibilities, and far too many expectations
Getting married brings a unique phase in life where one experiences a new and wide range of responsibilities. With marriage, you're expected to grow up overnight and fit into your new responsible boots. However, with these expectations, one often ends up losing their independence and individuality. And that is, understandably, one of the biggest concerns for anyone stepping into a marriage.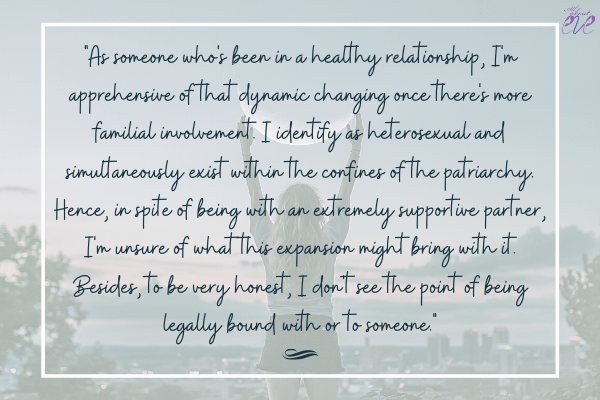 One of the concerns that came up frequently during our survey was the fear of losing the present bond. Many think that a shift in relationship dynamics could have a negative impact on the bond itself. With marriages, we expose our private relationship to the outside world. We, unwillingly, invite prying eyes and over-involvement from family and friends.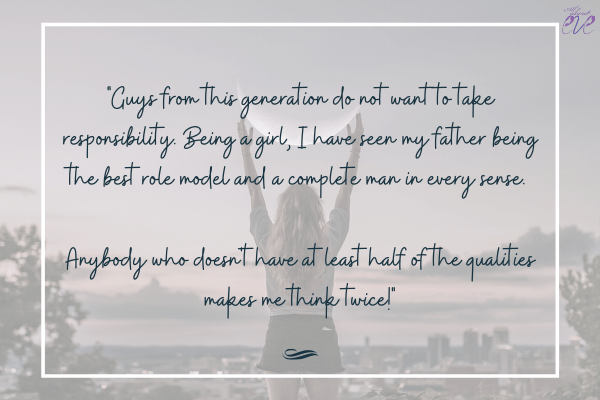 Many of us have witnessed our parents being the ideal couple. While that motivates some people to cling on to the hope of a similar happily married life, it also instills fear for some with a big 'what if'. Are we ready to settle for less? What if our partner isn't the 'right' one?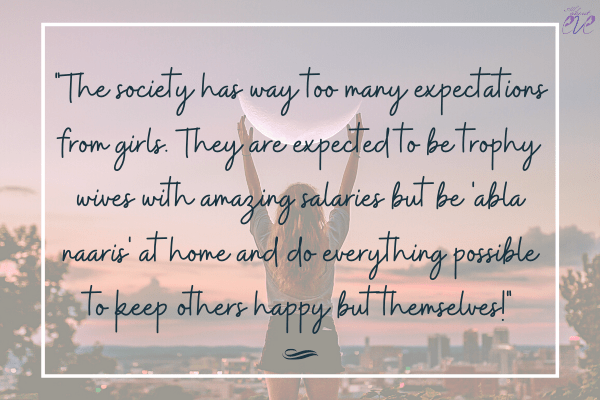 Our society doesn't expect the transition from single girls to wives. It expects a straight jump to being an Ekta Kapoor bahu.
It's hard to find someone who really understands
From an early age, our society often tells us that it's the girl who has to make significant changes after marriage. While one expects the change to be in terms of a new home and surname for some, what isn't fair is the expectation to give up on one's individuality just because you're married now. Any girl who questions the ideology is tagged a 'rigid feminist', whatever that means!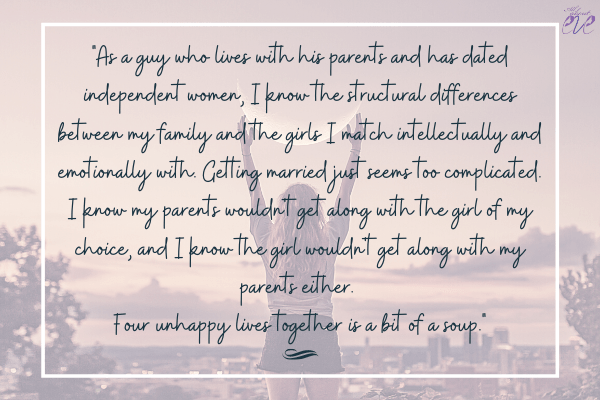 Millennials not getting married isn't limited to just women being fearful of change, as most would have you believe. Men too are often found under immense stress as they find themselves torn between generations. On one hand, they have parents who need a bahu, and on the other hand, they have a partner who meets their emotional and intellectual quotient but might not be a perfect match for the saas-sasur.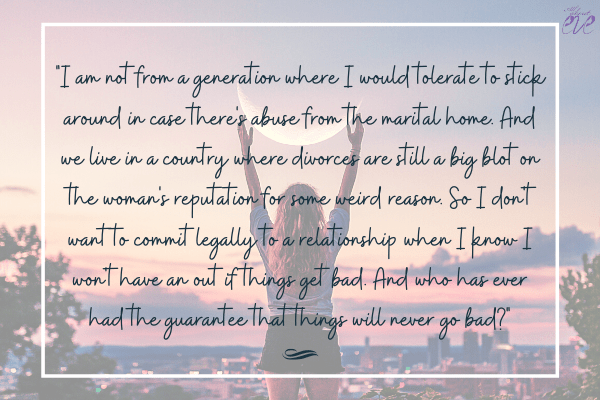 Who has ever had the guarantee that things will never go bad? Does make you ponder, doesn't it?
Girls too have parents to be looked after in their old age, why doesn't anyone get it?
Our society takes it as a given that the girl will look after her in-laws after marriage. Girls are forever seen as objects to be given away by the parents. Why doesn't anyone ever see how faulty this ideology is?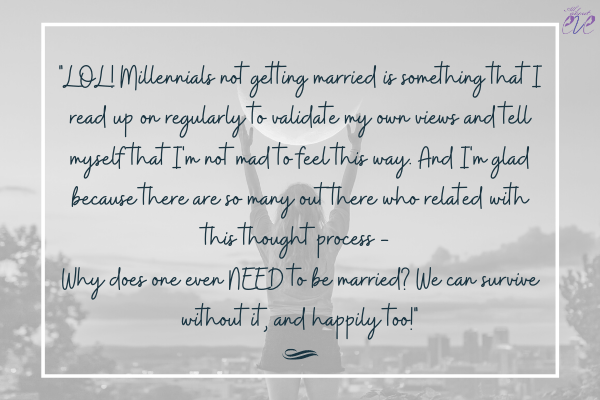 Exactly my point. If you know the answer to this question of 'need', we'd love to know too! Send us your views on why you think millennials are not getting married. Tweet to us @allabouteve_in.
Featured Image Source