Back when I was a 10-year-old girl, I thought Main Prem Ki Diwani Hoon was the best movie ever made. It starred the super hot Hrithik Roshan and the ever-beautiful Kareena Kapoor. It also had a lot of songs, which was heaven to a 10-year-old who loved grooving to Bollywood music. Fast-forward to 20 years later and, well, what can I say, Main Prem Ki Diwani Hoon has turned out to be one of my guilty pleasures in life. Every time I watch the movie, in every scene, I cringe, but I never stop. With over-the-top "acting" by pretty much everyone in the film, including the CGI parrot and the sometimes animated dog, Main Prem Ki Diwani Hoon is a must-watch for some of its valuable lessons.
1. It is the origin story of Papa ki Pari
Listen, I am a millennial, which means I am generally unaware of the slang the younger generation uses. So, when I frequently started hearing people call entitled little girls "papa ki pari", I just thought it was a Gen Z thing. Turns out, Main Prem Ki Diwani Hoon is the origin story of the slang. I mean, Sanjana (Kareena Kapoor) unabashedly gets on stage and sings an entire song called "Papa ki pari hoon main" for her entire college to hear. This song, like every other song in the movie, is a prediction of what's to come. Papa ki pari clearly tells us in the song how she is going to treat her prospective groom, so I really don't understand why her mom was surprised by her actions.
2. It's also where 'over the top' came into existence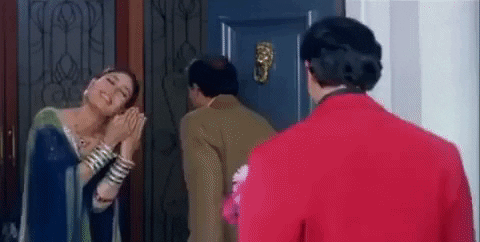 Main Prem Ki Diwani Hoon was OTT when OTT wasn't even a thing. If there was ever an award for the most over-the-top movie, Main Prem Ki Diwani Hoon deserves it hands-down. Kareena Kapoor and Hrithik Roshan were determined to prove they were actors through this movie. There is no other reason they went so extra with their, well, acting. They put their heart, soul, brains, kidneys, and a little vomit into showcasing their acting skills.
3. Prem Kishen's dictionary is outdated
The only adjective the man knows is 'interesting'. Either he didn't pay attention to the English vocabulary classes in school or he never opened a dictionary. By 2003, Google already existed, the least he could have done is google a few synonyms for 'interesting'.
4. Mummy knows best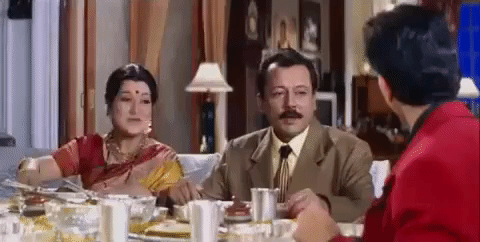 Mummy sab jaanti hai, guys. Never ever doubt that. Sanjana doesn't like methi ka paratha, but she doesn't know herself. Her mummy knows that methi ka paratha is Sanjana's favourite food. Mummy ji also knows that Sanjana is not actually in love with Prem Kishen and that Prem Kumar will be the only one to keep her happy. Mummy ko sab pataa hai, listen to mummy.
5.  Heaven lies in Sundernagar
And I don't mean Sunder nursery! There is no place on earth like Sanjana's Sundernagar. Whoever said Kashmir is India's heaven hasn't been to Sundernagar. Sundernagar mein you'll find snow-capped mountains, where you don't even feel cold. There are also rivers where you can do adventure sports like river rafting. There's a really cool beach where you can sunbathe as well as make out like the lovebirds you are. And if you thought you can't go scuba-diving or sky-diving in Sundernagar, you thought wrong. You also get to enjoy the cherry blossoms in all their glory in Sundernagar. Now, you know where your next vacation needs to be, right?
6. People's personalities can be figured out by their limbs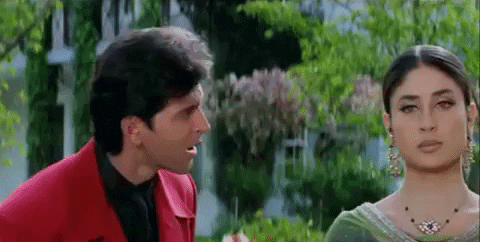 Who said you actually need to talk to people to know their real personalities? All you need to do to figure a man out is look at his feet, hands, and eyes. Hairy feet = not a great guy. The same goes for trembling fingers and cross-eyed people. So, the next time you are trying to figure out someone's personality, just take a peek at their feet, hands, and eyes.
7. Sex education is important
This has to be one of the best lessons you can learn from Main Prem Ki Diwani Hoon. Prem gives Sanjana a much-needed lesson on why love shouldn't automatically be equated to sex and how sex is a pretty common phenomenon people in love indulge in. Talking about sex is important for the health of a relationship.
8. Hugs can lead to orgasms
Now, this was a completely new thing I learnt from Main Prem Ki Diwani Hoon. While sex is important and all, all you need to get to that Big O is an intense hug. Just look at Sanjana and Prem. Every time the couple hugs, you can see the pure ecstasy on their faces. After all, a few erogenous zones do exist in the neck and shoulders, so having an orgasm from a hug can't be too far-fetched.
9. This movie was Duggu's audition for Koi… Mil Gaya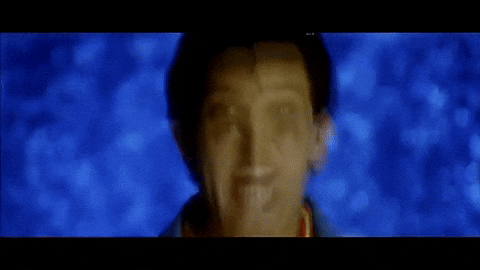 If you look closely, you can see Rohit Mehra in Prem Kishen. The contorted faces, the jumping around everywhere, the overexcitement, and talking like a spoiled brat begging for love, it's all there. Koi… Mil Gaya might have been Duggu's papa ki film, but since they're against nepotism, they couldn't cast someone without auditioning, you know. So, Duggu decided to kill two birds with one stone by "acting" in Main Prem Ki Diwani Hoon.
10. What's in a surname? Everything!
Kumar ka Kishen hone se war breaks out and Sanjana ki mummy is proof of that. Till the time she thought Prem Kishen was Prem Kumar, Mummy loved him to death. She kept pushing Sanjana to fall in love with Prem Kishen. But, the moment Mummy realises that Prem Kishen is the wrong Prem, all the love evaporates. Matlab saara pyaar is for the surname only, not the man himself.
11. The ultimate symbol of love – a huge tattoo
I always thought that do logon ke pyaar ki nishaani is a child. Turns out, it's actually a tattoo. The ultimate symbol of your love is getting a huge ass name tattooed on your arm for the world to see at the next Valentine's Day party. No pyaar without pain ka poster child is Prem Kishen.
12. Money >>>>>>> Love
According to Mummy ji, pyaar vyaar is nothing, the only pyaar you can have is with a man with some serious moolah. Company ka owner chalega, manager nahi. Now that Sanjana is in love with Prem Kishen, Mummy wants her to fall in love with Prem Kumar, 'coz Kumar is the one with the money. Who will fulfil Mummy ki ameer khwaahishein if not a rich businessman son-in-law? Beti ki khushi can take a hike, as long as she hasn't lost her virginity.
It's a truly enlightening movie, folks. I urge you to watch Main Prem Ki Diwani Hoon today.
GIFs Source
Featured Image Source
Related: 20 Years Of Jaani Dushman: 9 Lessons I Learnt From This 'Anokhi Kahani'