I did it. After much contemplation and reservation, I finally did it. On the momentous occasion of its 20th anniversary, I watched Jaani Dushman: Ek Anokhi Kahani. A movie that Wikipedia claims is so disastrous that it has claimed cult status for "having terrible computer graphics, a poor story, poor direction, and terrible acting." This refined work of art has some of the best in Indian cinema. The movie that was Sonu Nigam's acting debut also stars Sunny Deol, Akshay Kumar, Suniel Shetty, Arshad Warsi, Manisha Koirala, Armaan Kohli, Aftab Shivdasani, and Rambha among a few others.
This masterful piece of art received a bad rep for no reason at all. Sure, the acting is atrocious, there is no plot in the movie, and the movie has absolutely no saving grace. But there are some really good things you can learn from the movie. Let me enlighten you on the lessons I learnt from Jaani Dushman: Ek Anokhi Kahani.
1. How to protect yourself during a zombie apocalypse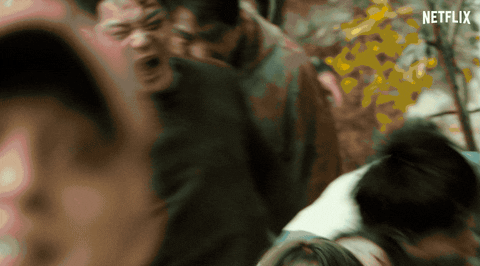 If you are an overthinker like me, you might have imagined what life would be like if there was a zombie apocalypse. Now, zombies might come after my brain, but Jaani Dushman: Ek Anokhi Kahani is the secret to saving myself. Zombies are after human brains, because they don't have any and living in this cruel world requires some, much to the chagrin of many. But, if the zombies find something to entertain themselves which doesn't require brains, mine, yours and everybody else's lives are saved. So, the best way to protect yourself during a zombie apocalypse is to lock the zombies in a theatre and play Jaani Dushman: Ek Anokhi Kahani on the big screen. Mind you, they'll be so entertained, they'll never want to leave.
2. Time is of utmost importance
Time is money, people, and this masterful movie teaches you just that. They made an entire six-minute song to tell you the value of time. Throughout the song, they just ask you to pick a time. "Gyarah baje ya baarah baje," just pick a time, stick to it, and stop inconveniencing others.
3. How to stay cool and composed
The entire movie is a lesson in acceptance and staying calm. No matter what life throws at you, even if it is a shape-shifting snake trying to kill you, learn to accept it. Divya comes across a bargad ka ped from which she can hear a song. Does she run away and create panic? No, she doesn't. Instead, she stays to ask who is singing. When a snake comes out from the tree and transforms into a man, does Divya create a ruckus? No, she doesn't. She talks to the snake-man calmly and willing licks a stone she is asked to lick only to get back the memories of her past life.
Similarly, when the rest of Divya's friends see their friends die or meet the aatma of Divya, or even come across the shape-shifting, form-shifting Kapil, nobody makes a hullabaloo out of it. They know life is a bitch and sometimes you are faced with things you are unprepared for. The chill the characters have in this movie is the kind of chill person I aspire to be.
4. Long-lasting waterproof makeup is not a myth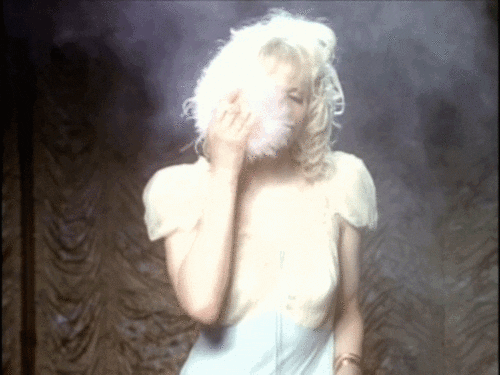 Just ask Divya and she'll tell you that's god's honest truth. Divya's makeup brand and Anastasia Steele's red lipstick from Fifty Shades Darker are the secrets of the universe I'm most curious about. Divya takes a shower with a face full of makeup, sleeps with a face full of makeup, and yet wakes up fresh as a daisy, with no need to even do a touch-up. Her skincare secrets are the stuff of dreams. No acne, makeup that lasts for days, makeup that doesn't wash off in the shower – the girl needs to spill the beans.
5. The origins of catfishing
This movie has to be the origin story of catfishing. The number of times Kapil pretended to be someone he is not, romanced others, and had a gala time is not even funny. This is a professional catfisher, guys. Learn! What are you even trying to do with that profile picture from 20 years ago?
6. How to do aerobics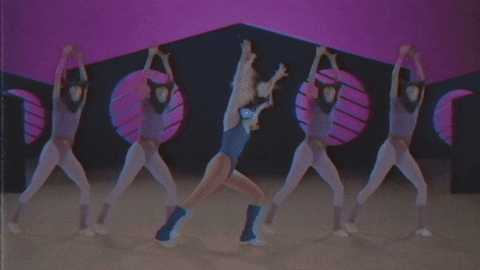 Want to start exercising, but nothing calls out to you? Fret not, Jaani Dushman: Ek Anokhi Kahani is here to solve your woes. Just put on the soundtrack of this movie and follow Manisha Koirala, Sunny Deol, and the rest of the cast as they dance to various songs. Easy peasy, isn't it? I'm pretty sure even my teachers from school took inspiration from the choreography of this movie to prepare us for the annual sports day.
7. No matter how rich you are, you gotta buy sturdy furniture
We all know any furniture we buy has to be strong and sturdy. We don't want it falling apart at the first sign of a little pressure. Jaani Dushman: Ek Anokhi Kahani also teaches us a lesson about the importance of sturdy furniture. With all the fighting and throwing around happening in the movie, even wooden furniture would break apart easily. Somebody pushes someone else, and there goes the bookshelf.
8. The Indian judiciary gets a bad rep for no reason
If you haven't watched the movie yet, watch it to see how quick the police and court system of the country is. Prem kills Ashok while Rashmi, Ashok's girlfriend and Prem's object of desire, is watching. As soon as Ashok dies, his house help sees the dead body and cries for help. Within the next minute, the police arrive and arrest Prem for murder. The next day, Prem's case has gone to court and the judge also sentences him to death. So, you see, our judiciary is pretty quick. They just get a bad rep for no reason at all.
9. Learn to let go
The real-life lesson in the movie is how to let go. Abdul is in the swimming pool getting electrocuted, but his friends just stand around watching, not even moving an inch for help. Why, you ask? Because we know and they know that marna toh usko waise bhi hai. In the end, Vivek, the last of the friend group who Kapil and Divya were trying to kill, is saved. In the process, Kapil's body is dismantled by Karan (Sunny Deol). Do either Kapil or Divya fight? No, they don't. They just accept that it's their end and let go of the hate. The real reason though was because the two lovers wanted to get back to heaven and seduce each other by singing "Aaja aaja".
If you also want to learn these lessons first-hand or if you want to know what else you can learn from this masterpiece, Jaani Dushman: Ek Anokhi Kahani is streaming on Amazon Prime Video.
GIFs Source
Featured Image Source
Related: The Worst Bollywood Movies: Relive The Epic Cringe In Every WTF Moment