Lakme Fashion Week March 2023 has come to an end and we saw some phenomenal work this time. From fresh concepts to experimental themes, LFW x FDCI 2023 showcased collections from both new-age and veteran designers. Here's a round-up of everything fashion, fun, and fabulous that we loved from this edition in Mumbai.
1. Rudraksh Dwivedi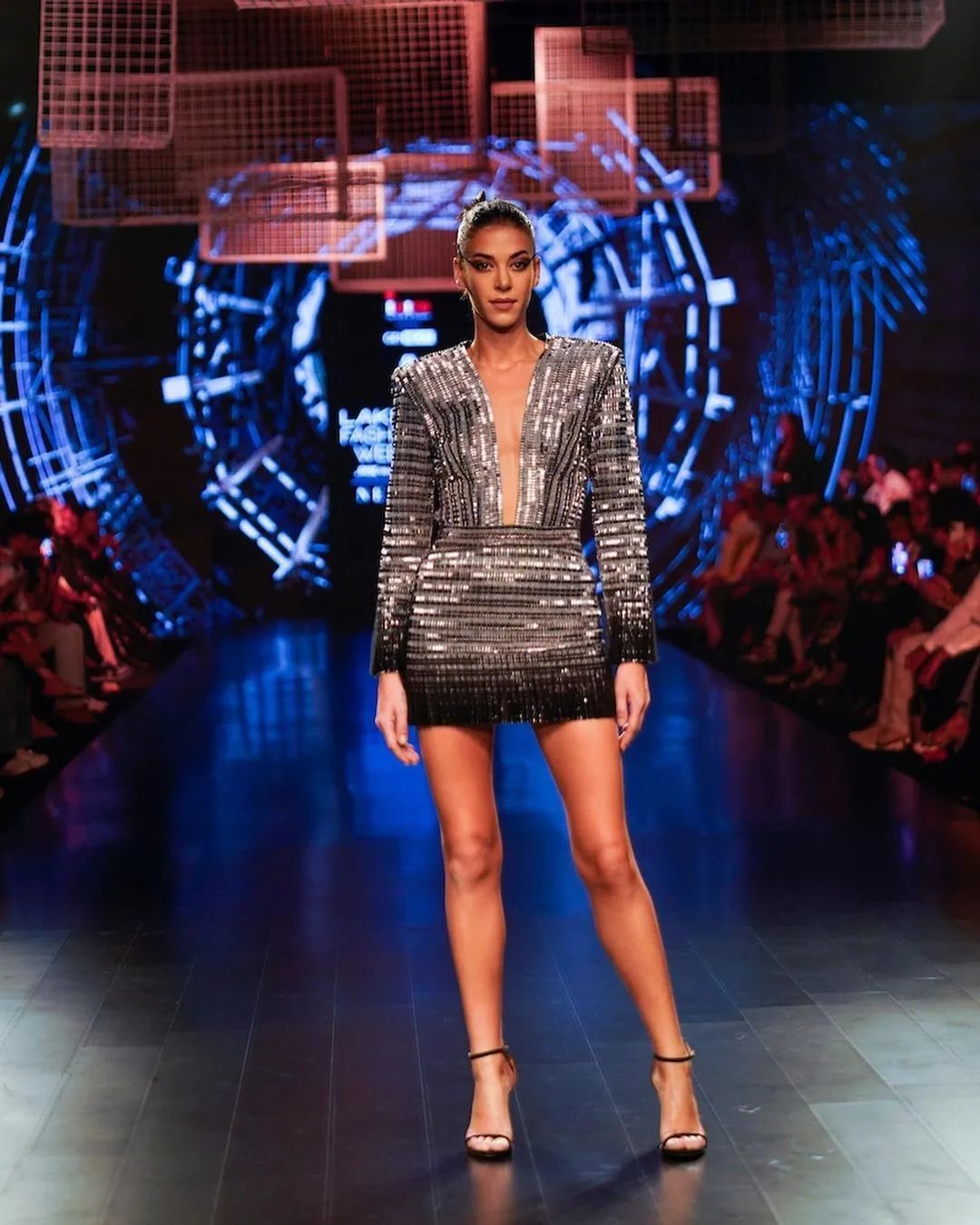 Rudraksh Dwivedi's collection 'Scintilla' showcases geometric line work with raw handcrafted textures with a fusion of metallic work. From the mix of fabrics to design and detailing, the line is perfect for evening wear as every single piece makes a statement.
2. Deme
Deme's collection for Lakme Fashion Week March 2023 draws inspiration from the designer's hometown, Port Elizabeth. The pieces are gender fluid and use repurposed denim and leather from thrifted pieces. The collection also brings out Deme's signature sexy gowns with abstract cutouts and patterns.
3. Limerick by Abirr n' Nanki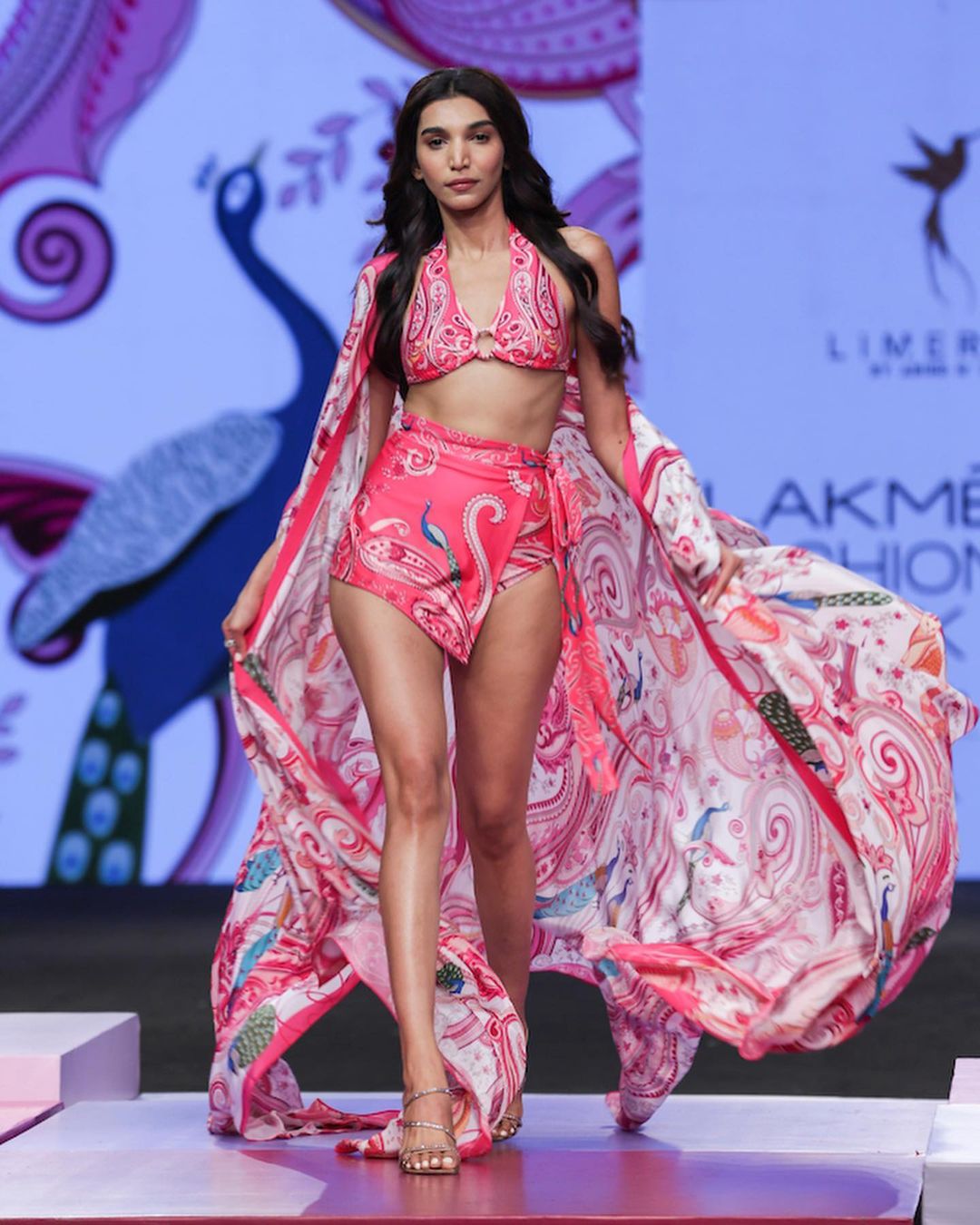 'Song of the Valley' from Limerick by Abirr n' Nanki celebrates the artistic expertise and the rich cultural heritage of Kashmir. The collection features detailed paisley motifs woven in the jamavars and the simple yet beautiful animal motifs found in the walnut wood carvings. It has an interesting mix of shades of magenta, blues and greens brought to life with an abundance of lines.
4. Itrh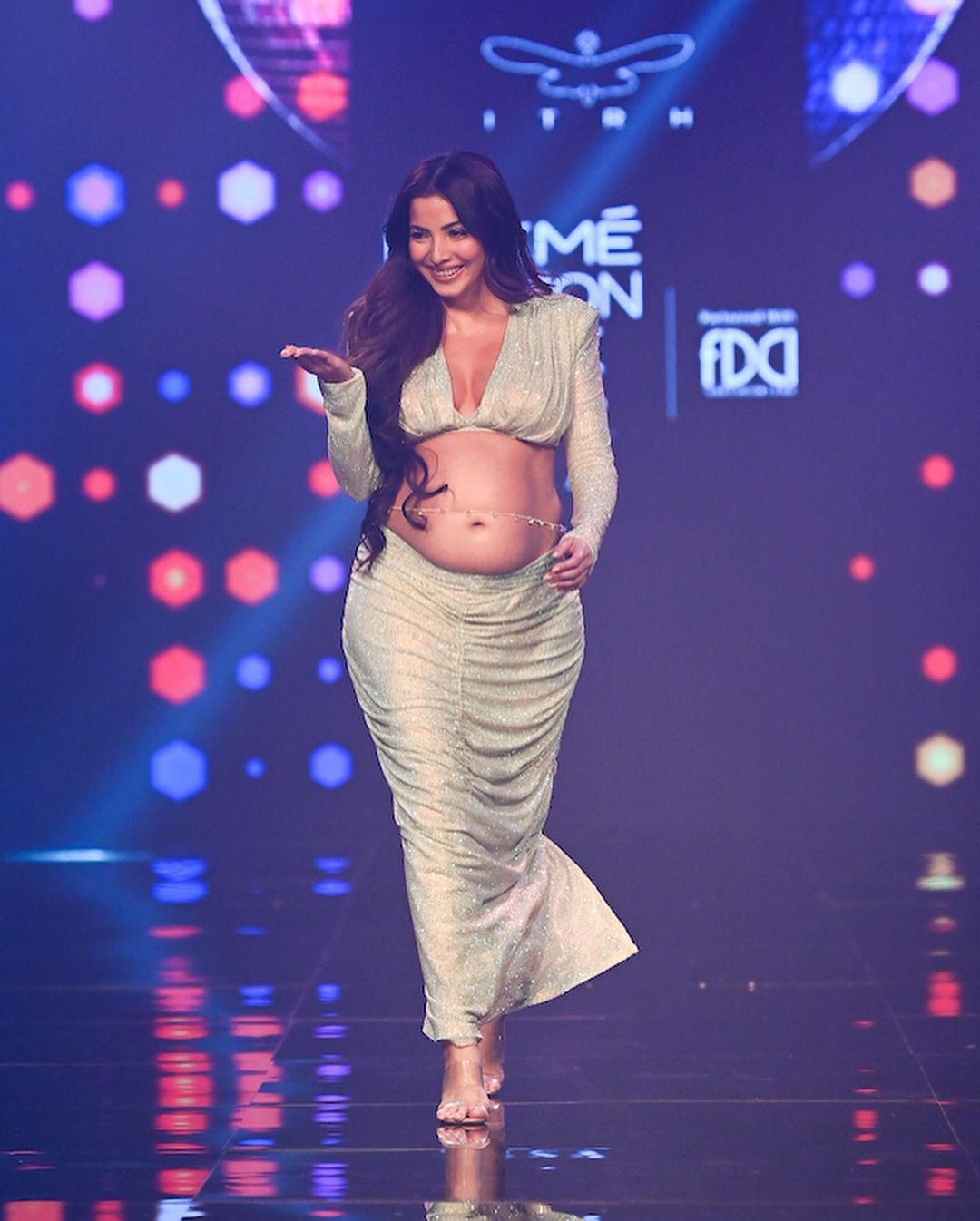 Itrh's Lakme Fashion Week March 2023 collection was all about bringing back maximalism. 'Dancing Queen' is a homage to disco and focuses on Swarovski and crystal elements. This brings out the sheer facade and a pastel overtone to layer with their classic silvers and gold.
5. Disha Patil
Disha Patil's collection, Hasu Couture 2023 depicts an interplay of the patterns formed by petals. The collection uses a metaphorical relevance to flowers, as they are symbols of perfect symmetry in nature. It has a soothing palette of neutrals and pastels that forms the base of the collection.
6. Annu's Creation
Annu's Creations brings back an old-world charm with their collection for Lakme Fashion Week 2023 in Mumbai. The collection ranges from bright to pastel hues and features vivid patterns with intricate details. And with exquisite embroidery, this line epitomises grace and craftsmanship. So brides-to-be, bookmark this collection for some bridal inspiration.
7. Arpita Mehta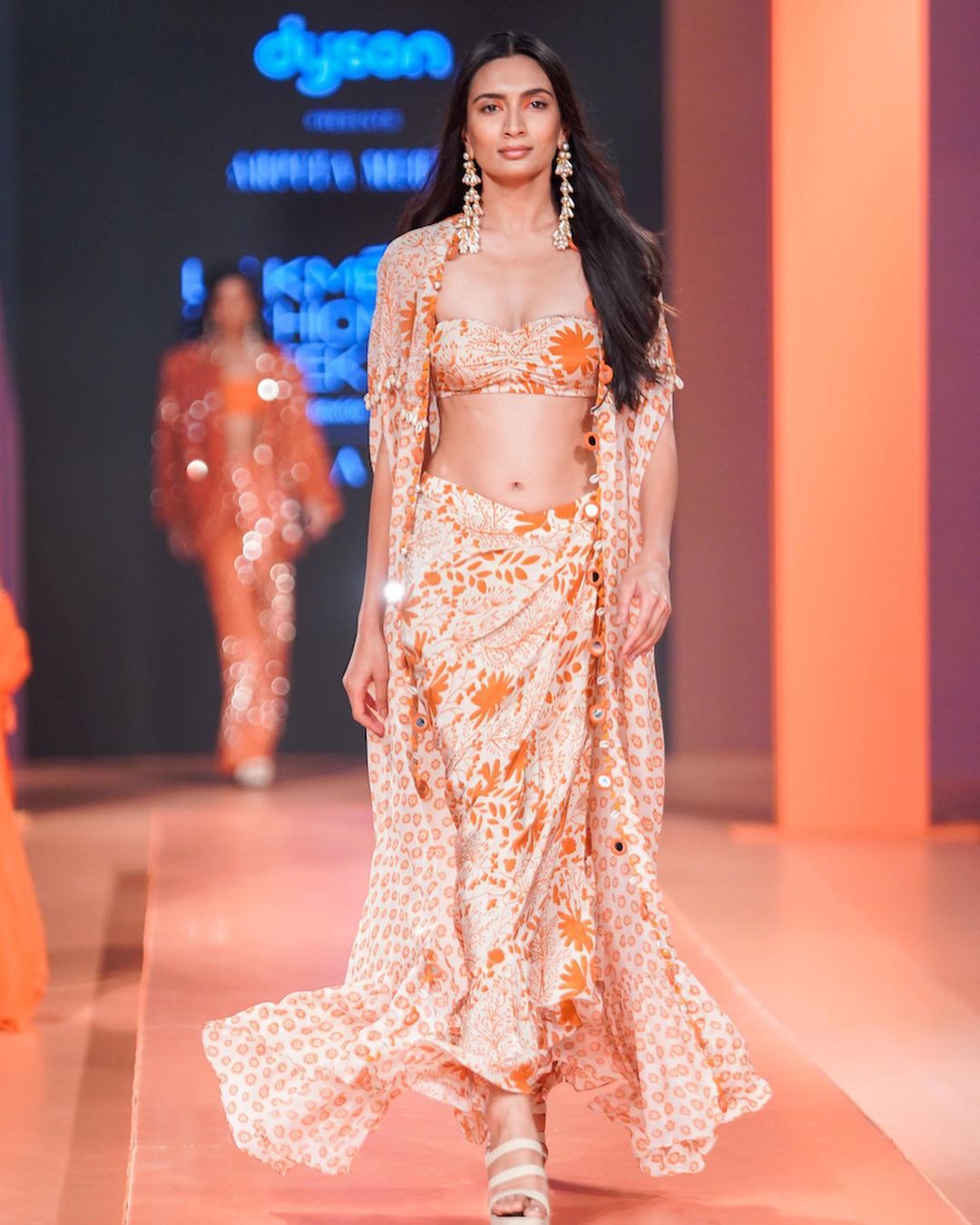 Arpita Mehta's summer collection is inspired by a summery holiday mood and features flowy and breezy garments to set the vibe. And it blends bright pops of colours with blooming florals, along with sequins and tassels to bring out the holiday mood. The colour palette consists of toasted orange, acid yellow, sage green, and coconuts to bring the collection to life.
8. Nirmooha
Nirmooha's collection 'Matrix' recreates the geometric exuberance of the art deco movement through the linear symphony. The colour palette consists of shades like emerald, amethyst, ruby, jade, carbon, and eggshell whites. It also showcases the designer's signature prints in the form of diffused abstract patterns overlaid with linear graphics.
9. Ritika Mirchandani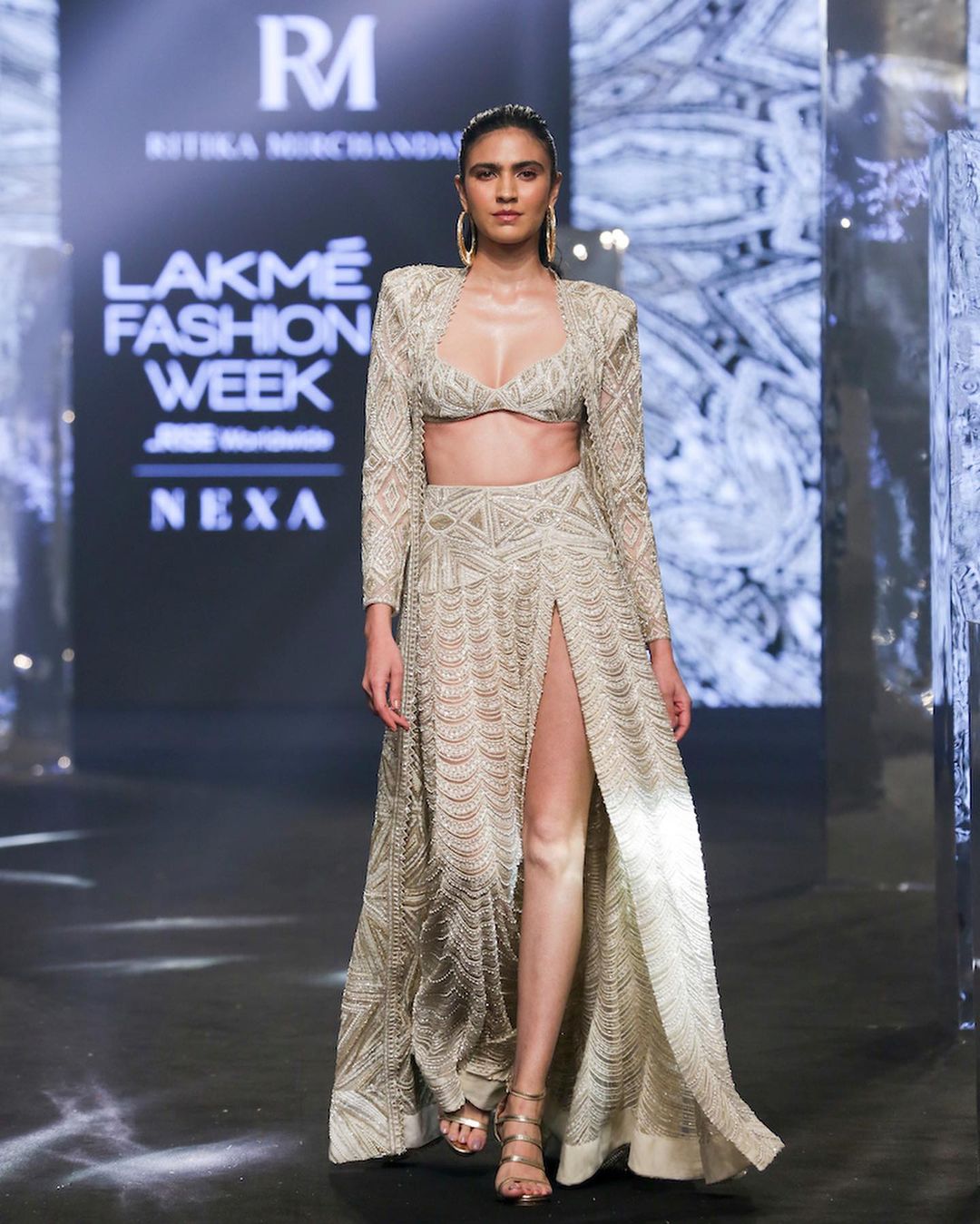 Ritika Mirchandani's collection, 'Faire La Fete' for Lakme Fashion Week March 2023 is a representation of life and growth. It features structured shoulders contrasted with flowy capes in hues of soft lavender, cherry green, and the brand's signature ivory and black.
10. Anushree Reddy
Anushree Reddy's collection 'Ahilaya' walks down the aisle of history and takes inspiration from the beauty of apsaras. In this collection, art meets couture using age-old and intricate resham hand embroidery with zardozi accents on luxurious fabrics like raw silk, katana, and organza in a burst of colours.
Featured Image Source
Related: Lakme Fashion Week Mumbai 2022: Here Are AAE's Top Fashion Favourites From This Edition