The past few years have seen a drastic growth in the consumption of Korean content. K-Pop and K-dramas have been ruling the hearts and minds of people all across the world, including India. A lot of K-drama lovers have been pandemic or quarantine converts, and the Hallyu Wave has well and truly planted its feet firmly in India. From Korean beauty regimes to Korean entertainment, we Indians have been consuming it all with delight.
If you are yet to go down the rabbit hole that is Korean dramas, fret not! We are here to lead you to a wonderland from where you would never want to come back. Most Korean content enthusiasts have spent many sleepless nights binging on dramas. For the uninitiated, we bring to you 11 Korean dramas that are the best to watch if you are a K-drama beginner.
1. Weightlifting Fairy Kim Bok-Joo
Weightlifting Fairy Kim Bok-Joo is a coming-of-age sports drama set in Haneol Sport University. It is the heartwarming story of Kim Bok-Joo, a gifted weightlifter and the ace of her team. As the series progresses, Bok-Joo learns to deal with her insecurities, learns to love herself and falls in love. Jung Joon-Hyung is a talented member of the swimming team but has a trauma that leads to him making false starts in competitions and getting disqualified. Weightlifting Fairy Kim Bok-Joo looks like a comedy at first glance. But the series also deals with deeper issues like body positivity, parental abandonment, and societal pressures. Lee Sung-Kyung and Nam Joo-hyuk shine in their respective roles of Kim Bok-Joo and Jung Joon-Hyung. The series is inspired by the true story of Olympic gold-medalist Jang Mi-ran.
Streaming on Netflix
2. Kill Me, Heal Me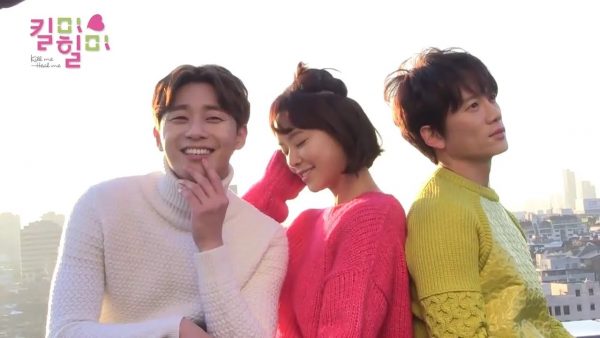 Kill Me, Heal Me is a hilarious drama laced with serious topics. It tells the story of Cha Do-Hyun, a chaebol heir who has dissociative identity disorder. Through the course of the drama, we meet seven of his personalities and actor Ji Sung has done a marvellous job portraying such diverse personalities. The drama is filled with cute romantic moments between Do-Hyun and Oh Ri-jin, a first-year psychiatry resident who helps him. Every minute of the drama is sure to make you laugh out loud or go awww. There's not a single boring moment in the show. Apart from the incredible storyline, watch this K-drama for the impeccable acting.
Streaming on Viki
3. While You Were Sleeping
While You Were Sleeping is a legal fantasy K-drama starring Lee Jong-Suk, Bae Suzy, Jung Hae-In, and Lee Sang-Yeob. Divided into 16 chapters over the course of 16 episodes, this is a drama that keeps you on the edge of your seat. While You Were Sleeping focuses on the lives of three people who have the ability to see the future through their dreams: field reporter Nam Hong-Joo, rookie prosecutor Jung Jae-Chan, and police officer Han Woo-Tak. The drama deals with how these three team up and work towards changing the ominous future along with taking down their arch enemy, Lee Yoo-Beom. It's an intricate and tightly woven tale that'll make you laugh and cry with a good dose of anticipation.
Streaming on Viki
4. Guardian: The Lonely and Great God (Goblin)
Ask any K-drama lovers for a recommendation and a name they will definitely throw out is Guardian: The Lonely and Great God. It follows the lives of four people with intertwined fates. The drama stars Gong Yoo in the titular role, along with Kim Go-Eun, Lee Dong-Wook, Yoo In-Na, and Yook Sung-Jae. Kim Shin, the Goblin, was a military general from the Goryeo Dynasty who was killed by a young king. Since then, he has been cursed to stay immortal. He can only die if the Goblin's bride pulls out the sword embedded in his chest. Apart from the love story of the Goblin and his bride, Ji Eun-Tak, the best part of the drama is the bromance between the Goblin and the Grim Reaper. From bickering housemates to best friends, their relationship is one of the best parts of this drama.
Streaming on Netflix
5. Descendants of the Sun
Descendants of the Sun is one of the most popular Korean dramas. It follows the love story of an army captain, Yoo Si-Jin and a doctor, Kang Mo-Yeon. After a series of misunderstandings, Si-Jin and Mo-Yeon start falling in love, but their profession becomes a hindrance. A chance meeting at Urk gives them a chance to rekindle their romance. After going through an earthquake, an epidemic scare, and several other challenges, the two find a way back to each other. This is another show where the bromance shines through. Master Sergeant Seo Dae-Young and Yoo Si-Jin are best friends and it shows. Seo Dae-Young's relationship with First Lieutenant Yoon Myung-Ju is another highlight of the show. The drama is a healthy mix of humour, thrill, romance, and friendship. Don't miss the incredible OST!
Streaming on Netflix
6. Moon Lovers: Scarlet Heart Ryeo
Don't forget to keep a box or two of tissues before you start watching this K-drama. If you go looking for an example of angst, Moon Lovers: Scarlet Heart Ryeo is what you'd get. During a solar eclipse, 25-year-old Go Ha-jin gets transported back in time to the Goryeo Dynasty. She wakes up in the body of a woman, Hae Soo, living amongst the many princes of the ruling Wang family. She starts getting embroiled in palace politics and sibling rivalries, all while also falling in love. This drama has its fair share of comedic elements but it also carries a lot of emotional weight. It is one hell of a tear-jerker, so be ready for leaking eyes.
7. Healer
If you love action dramas, Healer is the way to go. Decades ago, five friends were involved in running an illegal pro-democracy broadcasting station during the Fifth Republic in South Korea. Years later, an incident related to them comes to light, which involves an illegal "night courier" with the codename "Healer", a  spunky reporter Chae Young-shi, and a famous journalist, Kim Mun-ho. There are chase sequences, flying cars, top-notch tech, secrecy, romance, and a lot more in this drama. Ji Chang Wook as "Healer" stole the show with his acting chops. You can totally blame us if you end up falling for him after watching this show.
Streaming on Netflix
8. Because This Is My First Life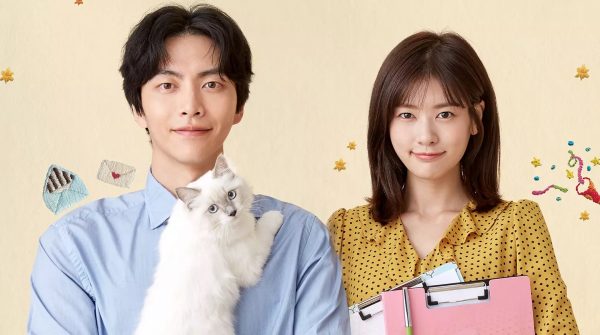 This sweet K-drama has our entire heart! From romance to friendship, laughter to a few tears, this drama has it all. The socially awkward Nam Se-Hee enters into a contractual marriage with homeless writer Yoon Ji-Ho. Ji-Ho needs a place to live and Se-Hee needs a tenant, and the best course of action for both of them is marriage. They plan to live purely as tenant and landlord, but we all know love will find its way. As they learn more about each other and fall more in love with each other, we can see them growing and opening up. The drama has a kickass bunch of secondary characters who deal with their own issues too. The relationship between Ji-Ho and her best friends, Woo Su-Ji and Yang Ho-Rang, will remind you of your friends. The drama is not just fun to watch, but also so relatable.
Streaming on Netflix
9. Strong Girl Bong-Soon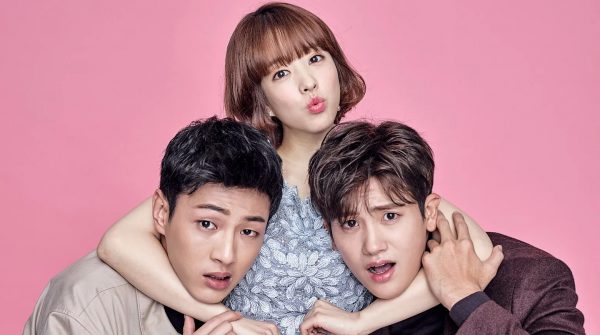 Do you need a show with a strong female lead, an endearing male lead, and some cutesy chemistry? Strong Girl Bong Soon is the show to watch. Do Bong-soon was born with the hereditary superhuman strength that's passed along only to the women in her family. She dreams of making a video game with herself as the main character. Thanks to her strength, she ends up being the bodyguard of Ahn Min-hyuk, the CEO of a gaming company. As they spend time together, they fall in love and give us all the feels. This K-drama definitely breaks the stereotypes of the man always saving the woman. Bong-Soon is the undisputed protector in this drama which is so refreshing to watch.
Streaming on Netflix
10. It's Okay to Not Be Okay
It's Okay to Not Be Okay will take on you on one hell of an emotional rollercoaster. The drama follows the lives of Moon Gang-Tae, Moon Sang-Tae, and Ko Moon-Young. Gang-Tae is a caregiver, both in his personal and professional life. He has been taking care of his autistic elder brother, Sang-Tae, since their mother's death and works as a caregiver in a psychiatric hospital. Moon-Young is a popular children's book author with an antisocial personality disorder. As the drama progresses, the lives of the three protagonists intersect and thus begins their growth and understanding, of each other and life. The story is heartwarming, the actors did a great job, and the visuals also blow your mind. This K-drama also found a spot in this year's Emmy nominations. Oh, and for those interested, the drama has a superhot kiss scene that'll have you fanning yourself.
Streaming on Netflix
11. Reply 1988
Reply 1988 will take you back in time when arcades, cassette tape players, and Betamax were the source of entertainment. The story revolves around five friends and their families living in the same neighbourhood. The drama takes you along from the time when Sung Duk-Seon and her best friends Kim Jung-Hwan, Sung Sun-Woo, Choi Taek, and Ryu Dong-Ryong were in high school. As they grow up, they learn to follow their dreams, learn to love themselves, and the importance of home and family. It's a beautiful series that will make you nostalgic and feel a sense of longing for the times gone by.
Streaming on Viki
Featured Image Source
Related: Stream On Netflix: Romantic Korean Drama Shows To Watch This Weekend