T-shirts and pajamas are the official 2020 work from home clothes. And while the year may be coming to an end, it doesn't quite look the same for the work from home scenario. So, whether you are attending a meeting or running down to get some groceries, you can still slay comfortably. And this list includes some of the coolest Indian t-shirt brands that have been approved and worn by some of our favourite B-towners.
Related: #ShopLocal: Indian Footwear Brands That You Need To Add To Your Collection
1. No Nasties
Made from 100% organic cotton, No Nasties offers sustainable and ethical clothing. It is a 100% vegan and fair trade licensed Indian t-shirt brand. And it has some really cool, quirky, and easy prints, perfect to add to your wardrobe.
Image Source
2. Six5sixstreet
SIX5SIX is a collaborative sports and streetwear venture started by brother-sister duo Avni and Ambar Aneja. The brand is popular for its crazy graphics, oversized clothing, and culturally and socially relevant outfits. It offers you more than clothes; this brand offers you an experience.
Image Source
3. SNOB
Son Of A Noble designs ultra graphic, quirky, contemporary, and sophisticated apparel. It is perfect for men who take great pride in their fashion choices. And it also encourages people to proudly embrace their fashion sensibilities.
Image Source
4. Nicobar
Nicobar products are designed to last and are not trend-driven. They are inspired by natural design and materials following slow fashion. The brand also believes in simple, versatile, and small details. And that is what makes their products stand out.
Image Source
5. Bhaane
Affordable, versatile, and contemporary, Bhaane reflects comfort and aesthetic appeal. And with the idea of creating individualistic clothing that suits everyone, it is perceived differently by everyone. Also, the quality of the products makes them easily wearable for any outing.
Image Source
6. Haut De Gamme
Quirky, fun, and sassy, Haut De Gamme t-shirts speak the language of millennials. The quotes, graphics, and prints are refreshing, aesthetic, and comfortable. So, if you are looking to add some quirk and playfulness to your wardrobe, head to their website right away!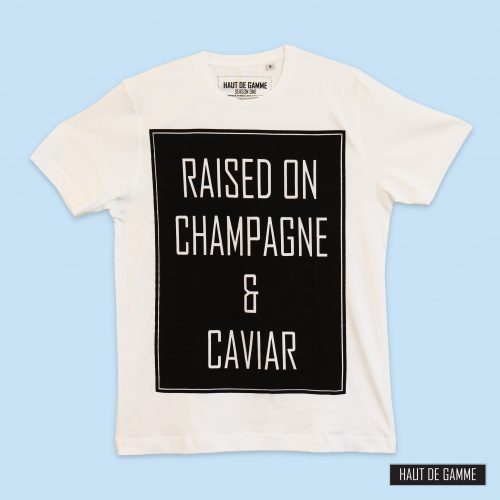 Image Source
7. Saint Lutalica
St Lutalica, a premium streetwear brand, offers comfortable, chic, and affordable clothing. They have a subtle, minimal, and aesthetic appeal to them and are very wearable. This brand celebrates one's uniqueness by making classy streetwear for men and women.
Image Source
8. Huedee
Huedee is a luxury apparel brand on a mission to inspire and connect with free-spirited minds. And not just connect, it aims to raise awareness about equality, individuality, and freedom. With exceptional quality and modern tie and dye designs, they add colour and grace to your wardrobe.
Image Source
Related: Answer These Questions To Find Your 2020 Winter OOTD Icon For WFH