Indian Matchmaking, the show urban Indians love to hate-watch, is back with a second season! And if you thought Sima from Mumbai was done looking for matches for some of her most difficult clients, you would be wrong.
You'll spot some familiar faces, including "unlikeable" Aparna and quirky Nadia, from season one, and some new single clients, of course, for Sima from Mumbai. And yes, Sima aunty still believes in "marriage first, then love".
The new season starts with a mixer for Sima Taparia, hosted by Nadia in the US. The party brings former and new clients together, and Sima sees this as an opportunity to do some instant matchmaking. Obviously. And it kinda works, but not in the way that Sima aunty would approve. But then, Sima aunty also doesn't approve of Priyanka Chopra and Nick Jonas' marriage.
The show hasn't lost its essence–it's still a show about setting people up in arranged marriages. But, this time, Indian Matchmaking seems to be more rooted in the 21st century. There's a lot of talk about age and the role it should and shouldn't play in the process of "settling down". Sima aunty says some stuff on this topic that will make you cringe, but that's what you're watching for, isn't it?
And ready or not, this season introduces us to Viral, who is basically trying to be Aparna junior. Her dating motto is, "Be a boss. Date a boss. Build an empire", but she also doesn't want to be "36 and single". As soon as you see her, you know Sima aunty and Viral are going to be a match made in heaven. Lol, not! After all, Viral is "ovo-lacto-semi-vegetarian". Aparna, if you are going to compare the two, is definitely the more interesting one to watch among them, despite the strange conversations Viral has with her dates.
Related: "Want To Tell My Story On My Own Terms": Indian Matchmaking's Aparna Speaks To AAE About The Show, Her New Book, And More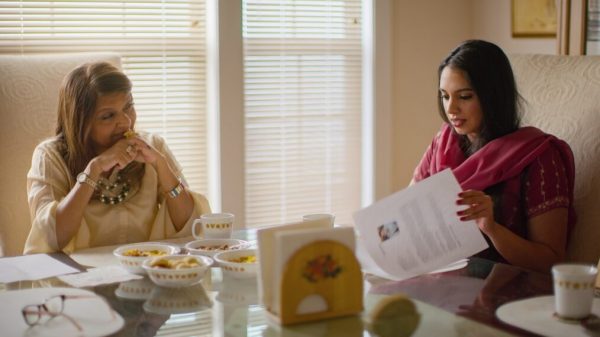 If you didn't enjoy season 1 of Indian Matchmaking, you're not going to like this season either. But if there's anything about the first season that you did like, binge the second season over the weekend. Might be fun.
Related: Indian Matchmaking Season 1 Review: What I (Sadly) Learnt From The Show
Featured Image Source