2018 is officially over. We celebrate the passing of a year and the onset of a new one every year on this day. Apart from celebration, this is also a good time to look back on everything that happened in the previous year. But we're not going to look at the bad stuff. You'll see enough of that on the internet anyway. We decided to do something different this year. We're going to focus only on some of the good things that happened in 2018. These highlights may not always bring happy memories to you, but they are representatives of positive change. These highlights are reminders that everything doesn't suck.
1. Homosexuality was decriminalised in India
Image Source
For far too long, people have been discriminated against for who they are, who they choose to love, and how they choose to live. The Supreme Court took a massive step in the fight against discrimination by decriminalising homosexuality. This order got rid of the draconian clause in Section 377 of the Constitution of India which could put people in jail for being gay. India, and the world, celebrated online and offline to mark this historic occasion.
2. Indian women were given the right to worship
Image Source
In another positive move, the Supreme Court deemed it unconstitutional to prevent women from entering the main shrine of the Sabarimala temple. The temple did not allow women between the ages of 10 and 50 in the shrine because they were considered "impure". After a long and hard battle against this discrimination, women devotees were finally free to worship in this revered temple. However, they were met with violent protests when they tried to enter the shrine. Political parties are also divided over the issue. These protests, and the fight for justice, continue till this day. At least now, these determined devotees are armed with an order from the highest court in the country.
3. #MeToo made an unforgettable mark in India
A minister, actors, journalists, directors, authors, comedians, and many more came under scrutiny when a bunch of courageous women decided to lead the #MeToo movement in India. Women who had been harassed, attacked and targeted for years finally found a platform to tell the world what they had gone through. They could finally start the process of bringing the perpetrators of these crimes to justice. When this movement started on Indian social media, it was a difficult time for thousands of women who suddenly had to relive their traumas. But several of these women channeled their anger into forming a constructive, long-lasting movement.
4. Bollywood moved on from the Khans and embraced strong female leads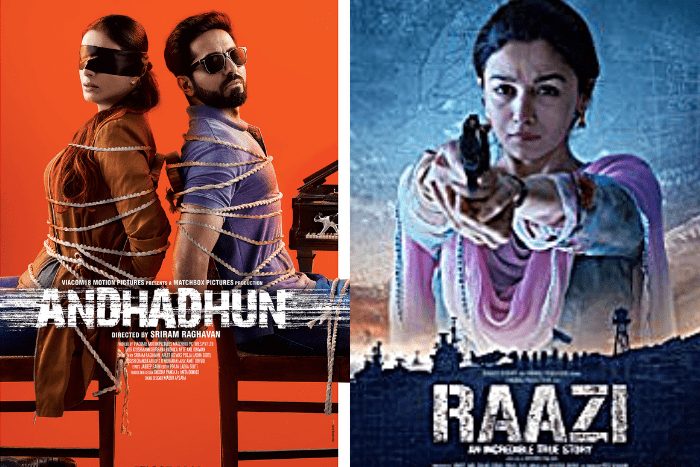 Yes, there were a few setbacks in this regard (read: Thugs of Hindostan and Zero) and there will continue to be. But the fact that mainstream Bollywood cinema has more and more strong female leads is a wonderfully positive change. Apart from this, we also loved that some of the most celebrated films of the year did not have one of the three Khans. This goes to show that Bollywood is now realising that it doesn't need one big name to draw crowds into movie halls.
5. Female warriors in Hollywood finally wore sensible clothing
Image Source
This may sound like a small change but it is a big one for women who have been following the portrayal of female warriors in cinema. Black Panther was one of the first films to show female warriors in battle-appropriate attire and not in outfits that look like elaborate bikinis. Okoye and Nakia did not have long, thick hair billowing in the wind or supermodel bodies. Instead, they were portrayed as being every bit at par as the male warriors. In fact, for most of the film, they were far better at kicking ass than the men.
6. India's female athletes continued to shine
Image Source
Mary Kom, India's very own living legend, became the first woman boxer to win six World Championships. Mary Kom is known across the world as one of the fiercest boxers in the world, and this achievement is only proof of that.
Image Source
Another sporting legend by the name of Hima Das was born this year. Nicknamed the "Dhing Express", 18-year-old Hima Das came into the limelight when she became the first Indian athlete to win a gold medal at a track event in the World U20 Championships. She also holds the current national record in 400 metres with an incredible timing of 50.79 seconds. Hima Das was awarded the prestigious Arjuna Award in September 2018 and became India's first youth ambassador at UNICEF.
7. Trans women gloriously stepped into the mainstream
Image Source
There are several things wrong with beauty pageants but recently, one pageant became a platform for a major social change. The Miss Universe pageant in 2018 saw its first transgender contestant. Even though Miss Spain, Angela Ponce, didn't win, she was victorious just by participating and representing her country at an international event.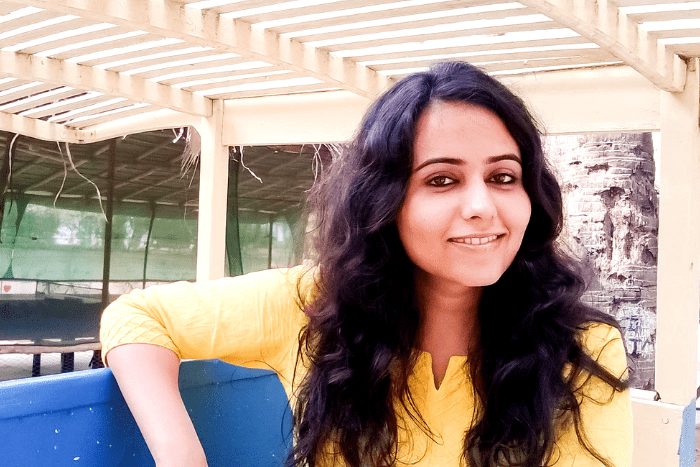 Image Source
In India, writer and trans woman Gazal Dhaliwal came into the spotlight when the trailer of Ek Ladki Ko Dekha Toh Aisa Laga released. The film promises to be a stereotype-shattering, memorable film. But what makes it even more promising is that it is written by Ms Dhaliwal. The screenplay writer and former software engineer has also worked on Lipstick Under My Burkha and Wazir. As a teenager and young adult, Gazal struggled with her gender identity and lack of social acceptance. However, with persistent efforts and the love of her family, Gazal has made her mark in mainstream Bollywood.
8. No more tax on sanitary products
Image Source
The Indian government made the smart, albeit delayed, move to scrap tax on sanitary products for women. Indian women fought hard for the Indian government to recognise the fact that menstruation is not a choice and that expensive sanitary products translate into lack of basic hygiene for thousands of women. When the government rolled out GST in 2017, sanitary pads were taxed at 12 percent, categorising them as luxury products. One of the leaders of the protest against this move was MP Sushmita Dev who started an online petition asking the government to repeal this tax.
We hope this was a reinforcing, encouraging journey back into 2018 for you. Now it's on to a new year, new hopes, and new dreams. Happy 2019!