Build new relationships, nurture old ones, and let go of the ones that don't serve you anymore. It's time to dive into a cleansing routine that goes beyond your work desk. Here's the horoscope for September 13-19.
1. Aries (March 21–April 19)
You've been going through hell and only you can help yourself this time, dear Aries. You keep telling yourself not to fall into the same pattern but wake up every morning doing the same things. And if you really want to see any improvement, you have to break free of the mould. Don't keep rushing into things and people, take your time and allow it to happen naturally. Also, the horoscope for September 13-19 tells you to stop beating yourself up all the time.
AAE Pro Tip: Don't get intimidated by anyone when you have the chance to voice your opinions and make them matter.
2. 

Taurus (April 20–May 20)
Dear Taurus, enough of sitting on the backbench because you need to take charge and lead from the front. You usually let others take credit for your ideas, but this week is all about showing up for yourself. Because if you have the potential to do it yourself, why let others run the show? Be your own boss, get the job done all by yourself, and show people what you are capable of. You are worthy of the applause, so stand up and take a bow, my love, it's your time to shine.
AAE Pro Tip: Stop shying away from things. Be loud, be confident, and be clear about what you want this week, at work and in bed.
3. Gemini (May 21–June 20)
You've been so good so far, Gem, and I hope you don't lose it this week. Because the horoscope for September 13-19 tells me that someone is going to test every ounce of patience in your body. It could be your bae, your sibling, or just your boss throwing a tantrum. I would suggest being very calm and thinking through everything this week. Don't let anyone fuck it up for you because it's not worth losing your precious mental peace over stupid people. So, keep breathing, sipping some coffee, and letting people do their drama. Just don't step into it and you'll be golden.
AAE Pro Tip: Pick yourself over anyone and anything because self-love is the way to go this week.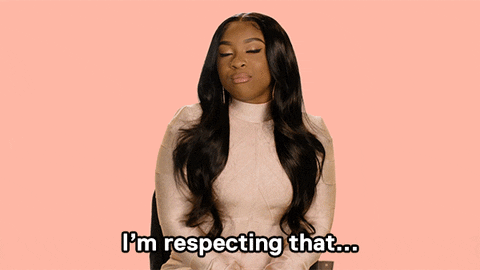 4. Cancer (June 21–July 22)
The horoscope for September 13-19 is going to be super exciting if you're up for an adventure! It looks like someone has been gaining a lot of confidence since last week. Good for you, crab, because you'll need all of that and more this week. There are some new projects and prospects coming your way, so put on your glasses and be very thorough. Pick only the ones that excite you and challenge you to get out of your comfort zone aka your shell. Also, I see some business going down in your personal life and I hope it's as exciting as your new projects.
AAE Pro Tip: It's time to use your charm and get things done.
5. Leo (July 23–August 22)
It's okay to admit that you have been feeling a little low and emotional lately, mighty lion. We all have those days when we fall into a slump and hate the guts of the universe. But, this week, you'll get out of this slump if you believe you have a better purpose to follow. And it's okay if you don't feel motivated enough to climb a mountain, you can start with smaller things. Make your bed, read, journal your thoughts, and give yourself a little break. Indulge in things that make you happy and get back in touch with people who feel like home.
AAE Pro Tip: Pour yourself a glass of wine, put on fresh PJs, and practise a little meditation to relieve the stress.
6. Virgo (August 23–September 22)
Dear Virgo, you could really use some time out of your home. You've been indoors for a while now and you need to step back into the real world and meet people. Please don't frown at that because you've totally lost touch with reality. The horoscope for September 13-19 brings some time to socialise and get in touch with your pals. Get out and explore the town as it might inspire you and give you some fresh ideas to pursue. After all, what more do you chase in life than originality, creativity, and the ability to think out of the box?
AAE Pro Tip: Break the monotony and give your daily schedule a fresh makeover with a lot of time dedicated to doing things you love.
Related: Turned On By Virgo's Unmatched Organisational Skills? Here's All the Scoop On Dating This Earth Sign
7. Libra (September 23–October 22)
The weekly horoscope reminds you that the world is your stage, Libra, and you decide your own boundaries. Don't let anyone stop you from exploring and taking risks. You are feeling a little frisky and the universe is asking you to give in to your demands and take the road less taken. You've always been good at calculating risks and rewards, so go ahead and take the big leap. Whether it is work or a partner that seems like a good investment, this is the right time to put yourself out there and see where the world takes you.
AAE Pro Tip: Take a chance, it's not every day that you feel this excited and adventurous.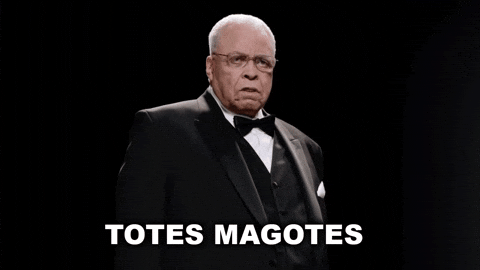 8. Scorpio (October 23–November 21)
You've got to learn the lesson, Scorpio, and cut off people that keep ditching you. Stop putting yourself in a position where you are the lesser person out of the two. You've got to stop letting yourself down just because you love someone. Sometimes, in life, we learn things the hard way, so get the idea when someone replies late to you or blocks you according to their convenience. You aren't meant for this trash idea of pleasing people, rise above and surround yourself with only the ones that respect you and love you.
AAE Pro Tip: Ditch your bae and take your best friend for a coffee date instead because bestie > bae any day!
9. Sagittarius (November 22–December 21)
The horoscope for September 13-19 asks you to take a trip down memory lane. When the present seems tough, we must dive into the past to remember what makes us happy. And this week is all about letting such things resurface. Get back in touch with your old habits and take a break from your routine. Whether it is painting, dancing, or messing around with your siblings, get goofy because you need a reminder of who you are. Let this week help you understand yourself better and then you can build ahead.
AAE Pro Tip: Take a break from work, your annoying colleagues, and that ass of a boss this week.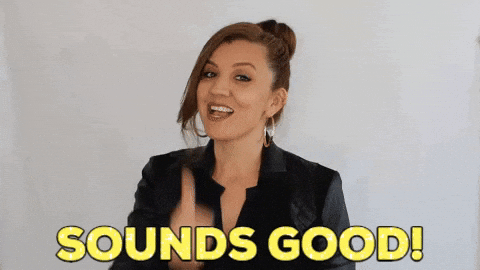 10. Capricorn (December 22–January 19)
Looks like you're somewhat closer to sorting out your life crisis by ignoring one problem at a time. I actually don't have a problem with your approach, but you might, darling. If it works for you, however, keep going because I have faith in you, unlike you. The weekly horoscope tells me that Virgo season has got your creative juices flowing. Well, I say make the most of it and break free from anything or anyone that is weighing you down. You could really turn your life around if you have enough motivation.
AAE Pro Tip: Can't find enough motivation? Then find something that hurts your ego and let your inner bitch come back to life.
11. Aquarius (January 20–February 18)
This week is bringing your relationships into focus, so sit tight, Aquarius. You've been running around avoiding certain conversations, but it's time to face them. Confrontation is on the cards this week, so keep a clear head and let communication be the key. Be vocal about your desires, dislikes, and issues whether it is your boss or your bae. Keeping quiet and pretending that things don't bother you isn't working anymore. Use your time to clear things out and begin again on your own terms.
AAE Pro Tip: You really don't need a dictionary and fancy words to prove your point, don't sweat it too much.
12. Pisces (February 19–March 20)
You've really got a lot going on this week, but the good news is you are not alone. The horoscope for September 13-19 brings you a lot of support, both emotional and physical, so ease up. The universe has got your back, so go ahead full steam and finish all the pending work that has been delayed. You'll be feeling energetic all through the week and you'll be a lot more productive than usual. But don't forget to catch your breath and take a minute for yourself. You've got this, honey!
AAE Pro Tip: Reward yourself with a tub of your favourite ice cream and a good binge session.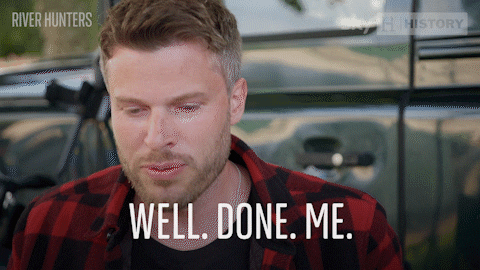 Have a lovely week ahead, folks!