Scorpio season is here to bless you all with a good time, whether it is with a partner or all by yourself. So hit the snooze button and order some fudge because your horoscope for October 26 – November 1 looks promising!
Related: Indulge In Self Love: Female Masturbation Tips To Spice Up Your Alone Time
1. Aries (March 21 – April 19)
You have been juggling a lot of things at once, and you need to stop. You're not in a circus. I can see through your I-got-this act while you are struggling to find your peace. You need to get yourself together and reorganise your thoughts and work desk. And maybe your online dating profile as well, because you could really use some distraction and make the most of the Scorpio season. Let go of your inhibitions and explore new possibilities, and you might find a match worth swiping right!
AAE Pro Tip: Use the All About Eve Instagram filter to take a nice photo for the profile. Trust us, you'll look great.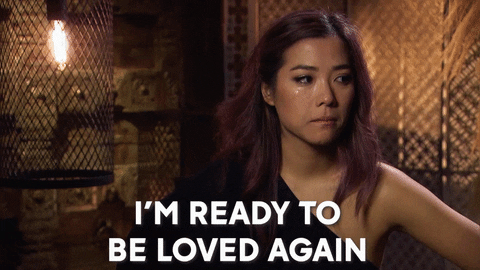 2. 

Taurus (April 20 – May 20)
Scorpio season is here to bless you with romantic date nights, dear Taurus. It is time to come out of your shell and be easily accessible to your fellow humans. Even though you will have to deal with a lot of work because your boss is kind of an ass, you will sail through it. Just focus on communication and Instagram DMs this week because things are going to change for you for good. But remember to keep your friends on speed dial for any handy tips or suggestions. They have your back.
AAE Pro Tip: The next time your boss yells at you, imagine a lizard on their head and the screaming that will ensue.  
3. Gemini (May 21 – June 20)
You have been deadly quiet and, knowing you, I can't assume that's a good sign. Regardless of the evil schemes brewing in your head, you need to be very careful according to this week's horoscope. You don't want your plans to bite you in your ass, so think before you post that 2016 throwback picture of your friends. Whatever it is that you are holding in your heart can be resolved more maturely, so stop plotting and start calling. Don't let any miscommunications make you the victim of loneliness even though I know how much you love playing the victim card.
AAE Pro Tip: Just go see your friends with a bottle of wine—a good one. And wear a mask.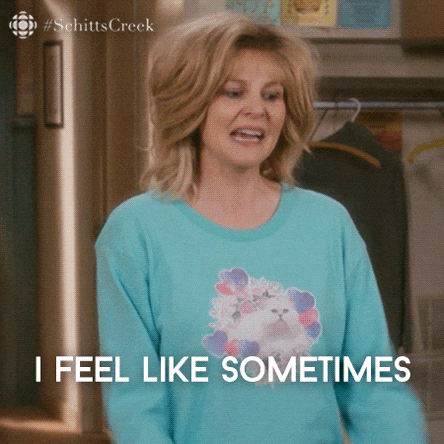 4. Cancer (June 21 – July 22)
Your horoscope for October 26 and the next few days says this week is going to be full of fun, creativity, and romance. It's time to get back in your element and open your heart to your near and dear ones. You have been sitting out a lot of reunions, so I suggest you get back in the game. Avoiding people isn't healthy, especially for you, who thrives on advising everyone in their circle, even when they don't need it. Don't let work pressure make you dull and boring because Cancerians are the life of the party! And there is no party happening at your work desk. Get up and go to a real party, or plan one, or whatever floats your boat.
AAE Pro Tip: Plan a Zoom party. I see no one wanting to physically travel for a party.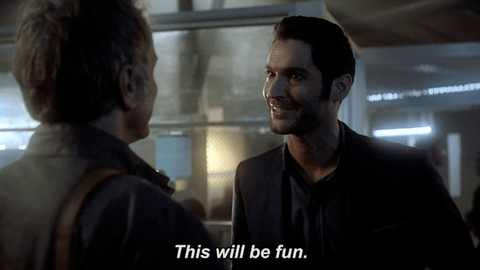 5. Leo (July 23 – August 22)
You have been overthinking and overanalysing everything again! You really need to stop worrying because the universe is throwing literally the best things at you. Just stop second-guessing and go with the flow. It's been a while since you've been calm and carefree, so just let your best self out. Pacing around the room, waiting for your crush's call won't do you any good, so just ring them up instead. And with the weather so pleasant during Scorpio season, a dinner date is just the next, most obvious step. Stop acting shy (what did you do to my overconfident Leo bb) and go for it!
AAE Pro Tip: Don't go out this Wednesday, and definitely don't step out with food in hand. There's a crow with an eye on your head.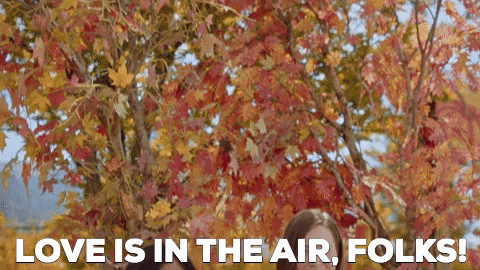 6. Virgo (August 23 – September 22)
I hope you were able to get some help from Aunty Eve's tips last week. And honestly, this week's horoscope promises proper compensation for a shitty last week. You have been zoning out, and it is best that you get back in your element. A full day of cleaning your closet and colour coding your clothes is the only therapy you need. Go online and get some tips on organising your closet, because your heaven awaits you. And order some pizza for dinner because you deserve a break from all the cooking.
AAE Pro Tip: Pizza Hut has a Buy One Get One Free offer going. This is the best tip ever.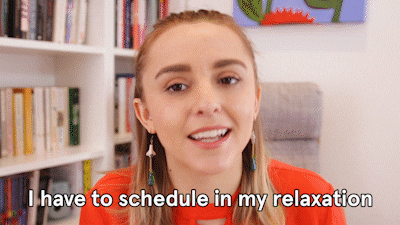 7. Libra (September 23 – October 22)
You are thriving at work, and I can see all that post-birthday glow on you! This week is all about grabbing the right opportunities and not all opportunities. You are a great multi-tasker, but don't take up more than you can chew. It is time to take some risks because I see rewards coming your way. Use all that charm and talk your way to victory because we all know how persuasive Libras can be! But remember to stock up on wine, you will need it to battle the work blues.
AAE Pro Tip: The only right opportunity to grab is saying yes to your Gemini friend coming over. They'll have great wine.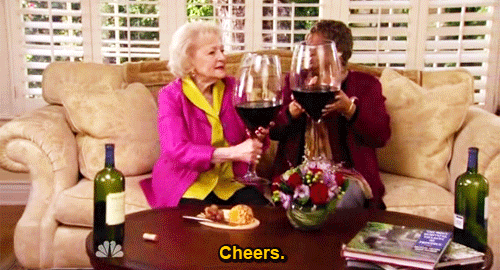 8. Scorpio (October 23 – November 21)
Scorpio season is finally here, and I can see you in all the right spirits! Let the birthday season be a great excuse for consuming all that alcohol and spending lavishly on shopping. You are feeling at ease and acing your work and personal tasks. This week's horoscope asks you to enjoy the things around you and catch up with your BFFs. I see a shopping trip and a day off this week, so plan your schedule flexibly. And keep an eye on your inbox, because that dress you wanted so bad is back in stock!
AAE Pro Tip: Don't shop drunk, and don't trust that friend trying to sell you on fruit wine. It sucks.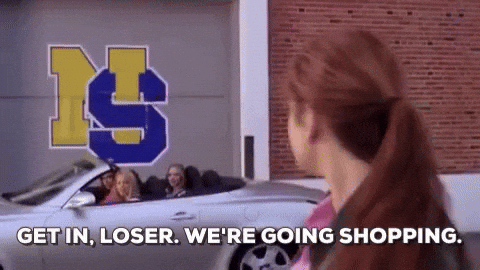 9. Sagittarius (November 22 – December 21)
You have been making some changes and, if I'm honest with you, good job! Looks like all the critical thinking actually made you introspect and realise that you can be a jerk occasionally. But don't worry, Scorpio season opens up new doors for you, so make the most of it. Communicate with your friends and let them know you are there for them instead of ghosting them. Also, don't fall for those chocolate fudge bars, it's clay. Looks like it's payback time for your sibling again.
AAE Pro Tip: You know that prank where you fill Oreos with toothpaste? It's a classic for a reason. Try it.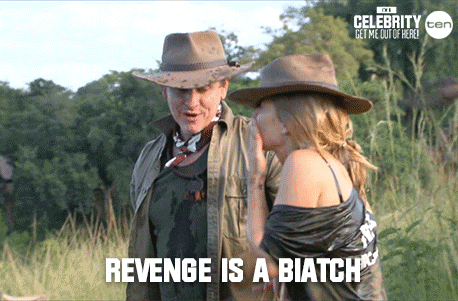 10. Capricorn (December 22 – January 19)
I often ask you to take a break from work, but if you want to spend your weekends in front of the laptop working because you're bored, god help you! This week's horoscope calls for finding some new ways to entertain yourself, so you don't go crawling back into the arms of your laptop. Call up your Scorpio friend and ask them if they are up for a shopping trip. You could both use a day off and have a good time spending your salary.
AAE Pro Tip: Watch Rebecca. Rewatch Emily in Paris. Both suck, but it's better than work.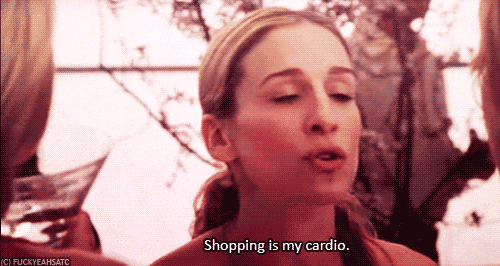 Related: Rebecca Review: I Was Promised Scary And All I Got Was A Sigh
11. Aquarius (January 20 – February 18)
You have been busy planning your life for a while now. But let me tell you this, writing down your plans on paper and actually moving out of bed to execute them are two different things. And I believe it is time you start doing the latter. Stop wasting your time playing games online and do some research instead. This week's horoscope promises some positive outcomes beginning with the arrival of your order from H&M. So stop munching on the stale cookies and get your ass moving.
AAE Pro Tip:  If you must plan things in writing, use your Notes app. Stop wasting paper.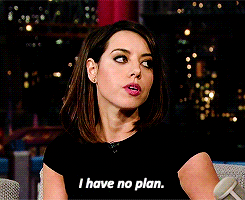 12. Pisces (February 19 – March 20)
You have been playing your multiple roles to perfection, dear Pisces. But it is time to do what your heart really yearns for. Order some pizza and fudge, because this week is all about binge-watching in bed. Mail your boss a fake medical certificate, and have a party all by yourself. All that extra work has made you quite boring, so you can use that time to catch up with the latest entertainment.
AAE Pro Tip: Virgo can tell you where to get two pizzas for the price of one. Have a pizza party, you two!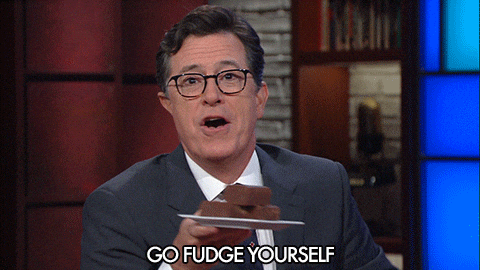 Hope you have a lovely week!