Welcome the Scorpio season with open arms because it brings wild times, lots of intimacy, and personal space. Here's the horoscope for October 25-31.
1. Aries (March 21–April 19)
Looks like Scorpio season is all set to heat things up in your life. Be ready for some fiery intimacy, real connections, and confessions that you've been wanting to hear. This week asks you to pay attention to your close circle of family, friends, and colleagues. You've already filtered out the extras, so it is time to send some reassurance, faith, and love to your close ones. This week, you'll be needing people in your life to move ahead, whether it is about personal affairs or work matters. Be wise and build stronger connections if you want to thrive!
AAE Pro Tip: Don't keep wasting your time tying dead ends and focus your energy on better things and people.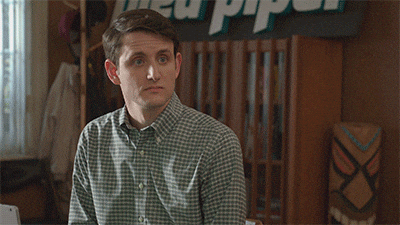 2. 

Taurus (April 20–May 20)
Apologising and moving on from some past drama is on the cards for you this week. The horoscope for October 25-31 asks you to clear your slate and start the week with a fresh mind. Also, it looks like you might actually be having some real travel plans this week, so start planning. Meeting up with friends and family is a great idea because the festive season is making you fun and spontaneous. It is also a great time to make amends with anyone you've had beef with, so keep a clear head and speak your heart out.
AAE Pro Tip: I see some Diwali parties coming up, keep your best outfits handy because it is time to slay!
3. Gemini (May 21–June 20)
Did someone sleep on their work desk again? Well, Gemini, I know you love exploring new relationships but this is clearly not working out. Stop cheating on yourself or your boo with your laptop and break out of your work routine. Scorpio season is blessing you with wild, raw intimacy, so don't let it go to waste. Channel your inner flirt and lay down some moves. There are no hotties waiting outside your door. so you better step out and catch someone to mingle with. And if you are all boo'd up, bring your wildest fantasies to the table and play them out one by one.
AAE Pro Tip: You'll be in a fun mood all week, experiment with things. What's the worst that could happen?
4. Cancer (June 21–July 22)
Dear Cancer, Scorpio season is making you vibe hard and you water babies are going to have a blast! Intimacy, passion, and romance are going to be in your sector this week and will be hard to ignore. So, I say go all in and let your magic work on the other person. You've held back enough, but opening up once in a while is not a bad idea. Be vocal, express yourself, and take the lead. The horoscope for October 25-31 asks you to get your head out of your work for a bit and let sweet romance take over your senses.
AAE Pro Tip: An invite to a party is a great opportunity to warm up and get back in your element. Don't turn it down, ffs!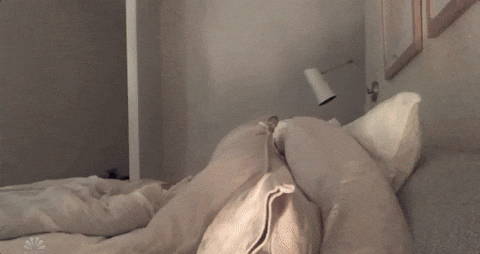 5. Leo (July 23–August 22)
I know I usually tell you to refrain from doing something stupid, but this week, the universe is setting you free. Do what you want, call people out, don't take anyone's bullshit, and just be yourself. Chill at home with friends and family and spend some quality time with the people who matter. You've been exhausting yourself and stressing too much over the smallest things, so take a break from all that this week. You're more fun than this, Leo, so stir up things and let yourself be wild and free.
AAE Pro Tip: Bring out your choice of poison, hot gossip, and some crazy energy to work this week.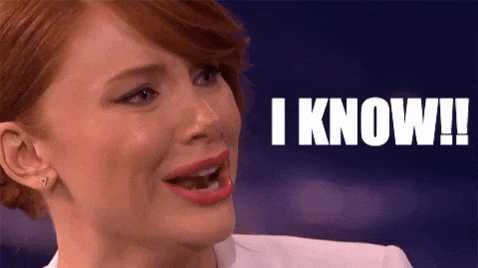 6. Virgo (August 23–September 22)
The horoscope for October 25-31 asks you to stop being so fickle-minded and make decisions for yourself. Communication is on the cards this week, so be vocal and express your likes and dislikes clearly. If there are certain things you don't like, let other people know straight up. Hold your ground, stop pleasing people, and do what you think is working for you. Scorpio season also brings a chance to socialise with people, so skip staying in bed and binging. Dress up and show up!
AAE Pro Tip: You might not be playing host this week, but a good guest must carry brownies and wine wherever they go.
7. Libra (September 23–October 22)
I know you love playing the rational and practical one, Libra, but even you can slip up sometimes. And this week might be a slippery slope if you don't pay close attention. So, filter out things and see if you actually need them, or are you just in the mood to act all bratty? Your closet doesn't need new statement pieces, your room doesn't need another makeover, and your watch collection looks absolutely fine. So, instead of just swiping your card, take a minute and think if something is really worth it or not. You might end up saving some good money if you are attentive enough.
AAE Pro Tip: Your birthday month is officially over, so please stop using it as an excuse to spoil yourself unnecessarily.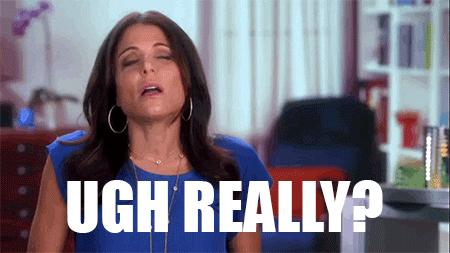 Related: Attracted To A Magnetic Libra? Here's Everything To Know Before Asking Them Out On A Date
8. Scorpio (October 23–November 21)
Happy birthday, water baby! Scorpio season is back and things are looking up for you. The only thing that you need to worry about is not falling back this week. You've been working hard, and you deserve to reap the rewards of your hard work. So, don't leave anything in the middle and keep pushing yourself till you get it done. And once that happens, you can sit back, crack open a chilled beer, and allow yourself some much-deserved time off. But till then, don't let the hustle stop because you know you are motivated enough to cross mountains, so don't keep jumping over stones and wasting your potential.
AAE Pro Tip: Drop a steamy text to bae in the middle of work and spice things up a little!
9. Sagittarius (November 22–December 21)
You've got a lot going on and you are really close to a breakdown, so take a pause and catch your breath. Things will work out for you, stop stressing yourself out. And if you want these sudden breakouts on your skin to stop, put a reminder on your phone to drink some water, you thirsty crow. This week asks you to shift your focus to things you can control and let go of those that you can't. Clear your head, rant, and start writing things down to do them in a clear, sorted manner. And if you can spare 15 minutes, some deep breathing will help you around those relatives who keep showing up unexpectedly.
AAE Pro Tip: Spend some quality time with bae and have a little heart-to-heart to release the tension and stress.
10. Capricorn (December 22–January 19)
The horoscope for October 25-31 asks you to find a balance between your work and social life. And with the Scorpio season upon us, you'll find yourself feeling chattier and more charming than ever. So, use your communication skills and make some resourceful connections beyond your close circle of friends. This week gives you a chance to put yourself out there and let people know that you can actually be quite fun. Liven up a little, eat right, sweat it out, and nail it at work 'cause you'll be on fire all week long!
AAE Pro Tip: Clear up all the pending work, sort out your dues, and take up new projects if you are feeling up for it.
11. Aquarius (January 20–February 18)
Looks like someone loves jumping the gun in all situations and not thinking things through. Well, well, has that certain someone landed in hot waters this week, or is it just a random intuition? I say it's the former because there is going to be some trouble in paradise with bae. You did it again, didn't you? Made a random plan without realising the consequences and ended up in trouble? I hate to tell you this but it doesn't seem that even Cupid can save your sinking ship at this point. You'll just have to clean the mess you made yourself. So, sit back for a while, think it through, and then approach the situation with a clear head.
AAE Pro Tip: Your bae is in a salty mood and sending them brownies isn't going to work, so you better think of something else.
12. Pisces (February 19–March 20)
Things might seem all over the place and a little messy at the moment, but trust the weekly horoscope to get you through them with ease. You're a pro at handling a tense situation, so use your calm and patience to plan things out in a careful manner. Don't feel the pressure from anyone and keep going at your own pace without making a run for it. Let's learn to crawl before we run, and this week, you'll need to keep crawling, so don't get frustrated and give up. You'll see the light at the end of the tunnel. Keep going, babe!
AAE Pro Tip: Keep some hard liquor handy this week. If things go south, it will help.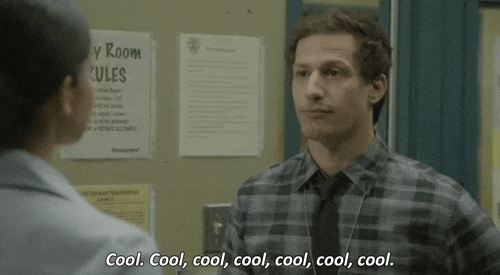 Have a crazy week, my lovelies!