The transition from Scorpio season to Sagittarius season might be overwhelming. So take a deep breath, express your gratitude, and move ahead slowly. Here's your horoscope for November 22-28.
1. Aries (March 21–April 19)
Changes are on cards this week Aries, so be prepared. Something that you have been trying to hold on to needs to go, so open your hands and accept the reality. This won't make you miserable, it will only help you see the right direction. Things around you are changing darling so keep going with the flow if you don't want to be left behind. Don't resist what comes your way and stop looking the other way when opportunity knocks on your door. If you really want something or someone, go after what you desire and go all in.
AAE Pro Tip: Make peace with your sibling because you'll be needing them to do your dirty work soon.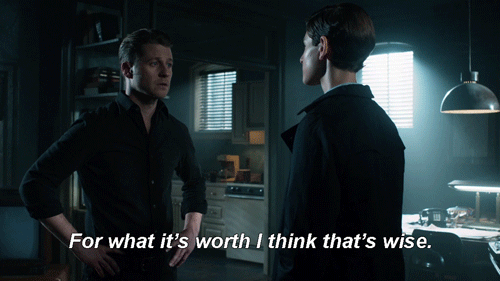 2.

Taurus (April 20–May 20)
Stop jumping the gun for people who deserve nothing more than being left on read. You've invested enough time and emotions in the wrong people but right now is the time to focus on yourself. You'll only grow if you get out of your comfort zone, so you gotta leave the bed to make big things happen bb. The horoscope for November 22-28 asks you to plan your week ahead and write down your small-term goals. Take baby steps in both personal and work life and you'll eventually start seeing the results you've been eagerly waiting for.
AAE Pro Tip: Skip talking in emojis if you really want to ask your crush out on a date and don't wear green if you do go out.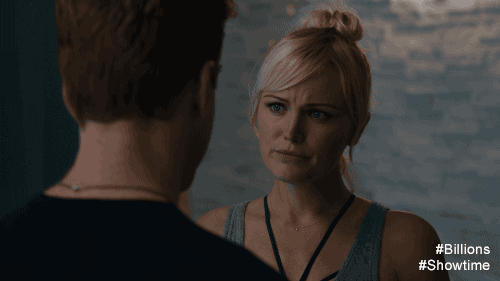 3. Gemini (May 21–June 20)
Too many expectations can lead to disappointments. So if you thought your bae was taking you on a dreamy vacay and you ended up on a road trip to the grocery store, it's really not their fault. Maybe it is time to lower your expectations or kick some ass and smack some sense into people. Either way, you gotta make an effort to get things done your way. So stop scrolling through your phone and start putting your plans into action. You've got the brains to pull off anything so use it and start working on your master plan.
AAE Pro Tip: When life gives you lemons, you add vodka, sprite, and ice to make the week tolerable.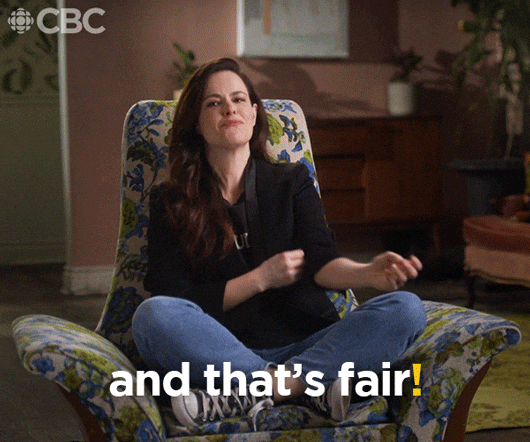 4. Cancer (June 21–July 22)
You've been feeling your emotions and not ignoring them surprisingly. So if you feel the urge to call your best friend at night and let them know how much you love them over a 3-hour long call, do it. If you feel like hitting up someone special and confronting them about how you feel, do it. If you feel like making chai for your mummy without her asking for it ten times, do it. Being a little kind and nice to people won't hurt your inner bitch and will make you feel comfortable emotionally, and happy.
AAE Pro Tip: If you feel like texting your ex and making amends, well that is taking it too far, don't do it.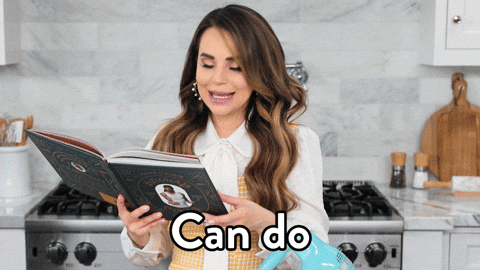 5. Leo (July 23–August 22)
The horoscope for November 22-28 asks you to dream big because the universe is giving you the support to achieve big. You've been feeling a lot more comfortable and confident, so take the mic and get up on the stage. Don't shy away from the spotlight because you know how to make it work. People are looking up to you Leo, so spread your wisdom but keep your dad humour to yourself. And refrain from giving people relationship advice if you don't want to be up till 3 AM listening to their sob stories.
AAE Pro Tip: Sharing is caring but ordering and eating a whole chicken biryani by yourself is self-love and also counts as taking care of yourself.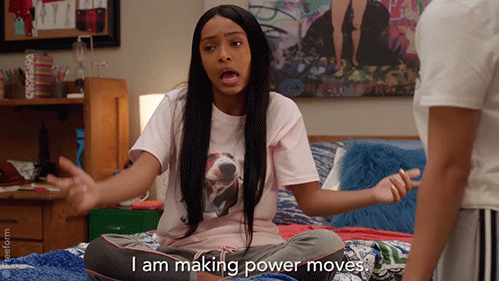 6. Virgo (August 23–September 22)
Looks like someone is feeling hot, fun, and flirty. This sudden urge to be irresponsible and let that single bowl sit uncleaned in the sink is extremely wild but I'm totally digging it. The Sagittarius season is making you feel overwhelmed but in a good way. Count your blessings Virgo and keep doing what your heart desires. You'll feel appreciated and supported so stop thinking about how people might perceive your actions this week. This week is your Uno reverse card so turn things around for a nice change.
AAE Pro Tip: No matter how wild you are feeling refrain from stealing that last slice of cake your sibling has kept in the fridge.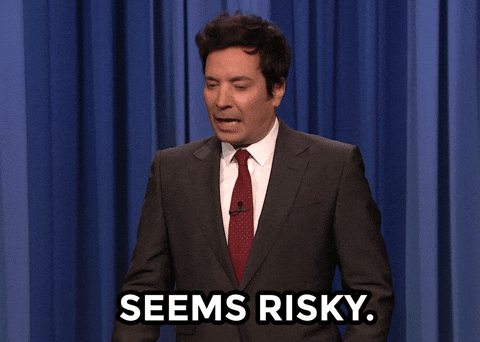 7. Libra (September 23–October 22)
Dear Libra, you grow through what you go through. And this week is going to test your potential by throwing challenges your way. This will either make it or break it for you, so keep a calm head and don't lose focus. It is not every day that you get to take a few risks and dodge through them so take it as a learning experience. And as demanding as your work life might be, you've got to pay attention to the people around you who've always supported you through everything. You got this Libra, it's time to bring your A-game to the table.
AAE Pro Tip: Sometimes less is more so kickback and create yourself a weekend watchlist to let off some steam.
8. Scorpio (October 23–November 21)
The end of birthday season doesn't mean the end of the world, parties, or booze. You've had quite a week and the horoscope for November 22-28 tells me there is something exciting in store for you. It could be an appraisal, an unexpected trip, or simply your colleagues being nice to you. You've got a lot to look forward to, so don't sit in your room crying over your bae and get things in motion. If they can't keep up with your tantrums, they're not worth it, so wipe the tears and find yourself a new bae.
AAE Pro Tip: A good cup of coffee, a 12-hour nap, and a little Netflix will keep you sane this week.
Related: Swooning Over A Mysterious Scorpio? Here's All The Tea You Need On This Water Sign
9. Sagittarius (November 22–December 21)
The week kickstarts your birthday season so be prepared for insane energy and a diva attitude. You'll be surrounded by friends, family, and your special someone all week long. But no matter how much fun you are having while partying or working on the presentations your boss forced you to work on, focus on your health. You'll need to keep a check on your emotional and physical well being so don't keep chugging beer if you know you'll end up having your head in the toilet seat. Establish boundaries and have fun.
AAE Pro Tip: Talking about establishing boundaries, you need to keep your room locked if you don't want your sibling to barge in every now and then.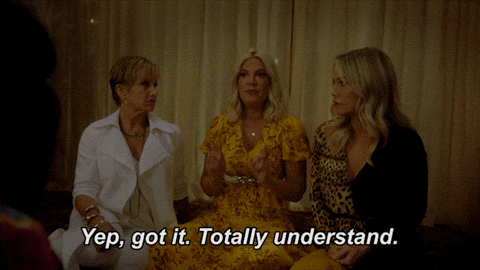 10. Capricorn (December 22–January 19)
You've had quite a busy busy week so it's time to take the backseat and go lowkey for a while. The introvert inside you needs a break and is craving lying in bed on the weekend, eating KFC, and binge-watching sappy dramas. So I say cancel your social calendar and focus on work and spending time with yourself. Don't entertain any people who claim to love you because you don't need anyone putting in half-ass efforts and making you feel bad about not reciprocating.
AAE Pro Tip: Play, rest, and reset if you want to charge your social batteries for the leftover year.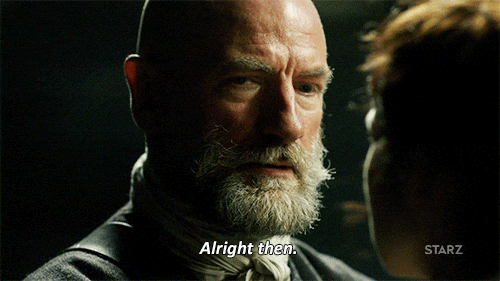 11. Aquarius (January 20–February 18)
You are so close to making things happen so don't give up now. The horoscope for November 22-28 asks you to push yourself a little harder and go the extra mile to achieve what you have been working so hard for. This is no time to cut yourself some slack when you know you are so close to the victory line. This week will help you establish your base for the fresh start you've been wanting, so give it your all. Rewards are on the cards for those who know how to keep faith in themselves.
AAE Pro Tip: Throw out all the clothes that you don't need and give them to charity aka your siblings.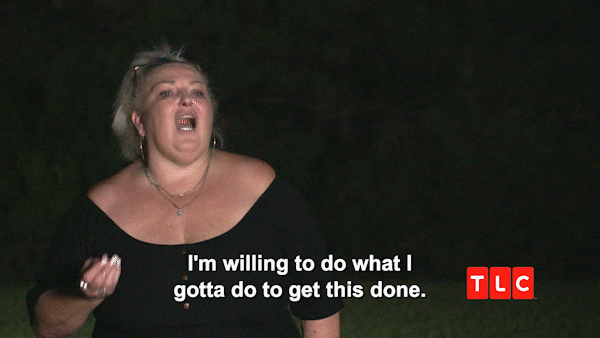 12. Pisces (February 19–March 20)
There might be some differences of opinions or arguments happening around you but if you want to stay sane, stay back. Don't jump in the middle of the fire to cool things down because you'll end up burning yourself. You don't have to save everyone from being stupid and dumb and sometimes you just have to let people learn from their own mistakes. So sit back Mother Teresa, grab some popcorn, mind your own business, and let people deal with their own drama this week.
AAE Pro Tip: It's a good week to binge-watch to your heart's content and not give a flying fuck about people.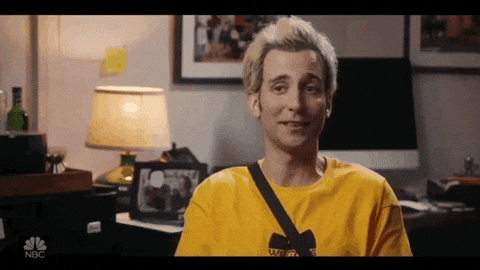 Have a great week my lovelies!