It is time to let go of that nasty nostalgia and make space for fresh opportunities, memories, and people. Here's your horoscope for June 28 – July 4.
1. Aries (March 21 – April 19)
Dear Aries, enough of playing the anti-social puppet because Cancer season calls for some venturing out. It is the perfect time to expand your horizons, mind, and friend circle. Stop suppressing your desires under the cloak of laziness and go get dressed. Be the wind of change for your own self; go out and get some air. The world is being kind to you, so stop being so distant and cold. Shake off the insecurities and wear your awesomeness because it's your time to call the shots!
AAE Pro Tip: Say yes to any and all social events coming up this week.
2. 

Taurus (April 20 – May 20)
Dear Taurus, you've had enough exposure to the whole concept of dating, so it is time to make your big move. Because if you are still texting them four weeks later, they might just lose interest. So, skip the whole meme sending business and get a little serious and down to the point. If you feel they have potential, take your time and invest, but if not, you know what to do. Stop playing around because if you don't make a move now, you'll definitely lose out on a potential partner.
AAE Pro Tip: Remember there is a fine line between flirting and sending cringy couple quotes.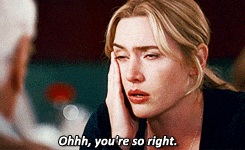 3. Gemini (May 21 – June 20)
You are shining bright like a diamond, Gem, and I'm so proud of you. But, as much as I love seeing you ease back into your social life, I want to remind you to not let self-care take a backseat. Your emotional health is equally important, so don't push your limits and learn to balance. And even though it's not your favourite month, Cancer season gives you all the more reason to steer the wheel of your life in the right direction. So, party hard, but rest harder the next day.
AAE Pro Tip: A certain Aries friend might need your help to revamp their social life, so be a good friend.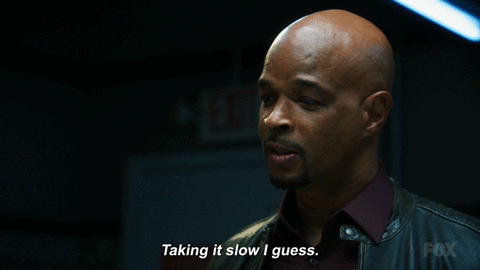 4. Cancer (June 21 – July 22)
Happy Birthday, Cancer; how's your favourite month going? I hope you are getting all the attention, love, and pampering from your family and friends. But I just want to remind you that no matter how playful your mood is, acting like a jerk is never fair. So, if you have been avoiding texts just because you are living your birthday season, wait till it is over, darling. Everything feels good when everyone treats you right. But once the spotlight goes away, you will be left like little Tinkerbell, ready to die if you don't get attention. So, you better get your act right before the Cancer season ends, babe!
AAE Pro Tip: Make space for the incoming desserts and freeloader friends expecting a party.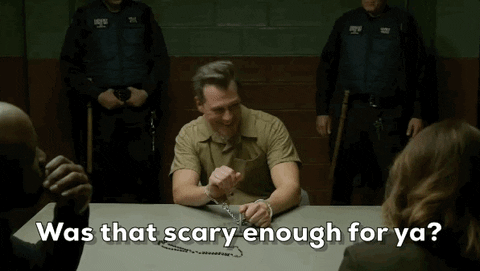 5. Leo (July 23 – August 22)
Dear Leo, even though your ego takes up more space than you, you are still loved by many. But have you ever wondered if you do enough for your well-wishers? Because the horoscope for June 28 – July 4 is your reality check to stop being so inconsiderate. You might feel like you do so much, but sometimes, you can be a little (a lot) caught up in your head. So, use this week to peek inside your thoughts and see if you are actually being the blind statue of justice or simply being blind. It's okay to learn from your mistakes, Leo, as long as you have the guts to admit that you can be at fault too sometimes.
AAE Pro Tip: It's time to watch a little Mean Girls and level up to your best friends!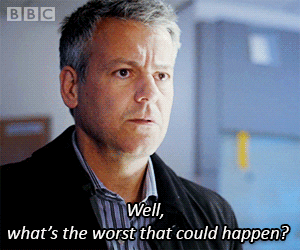 Related: Get In, Loser! This Quiz Will Tell You Which Mean Girl You Are
6. Virgo (August 23 – September 22)
I'm loving this shade of 'I'm a boss bitch but I cry behind closed doors' on you. But, dear Virgo, you need to take a break and breathe. You have been going non-stop, and if this continues, you might end up having a breakdown, and it won't be a pretty sight. Pushing your limits is a good thing, but pushing yourself to a breaking point isn't in vogue yet. But self-love is quite trendy these days, so you might want to try that. It comes in the forms of not giving a fuck, drinking wine in your bathrobe, and spending time away from your laptop on weekends.
AAE Pro Tip: Ditch the virtual world for a bit and meet up with your friends in person this week.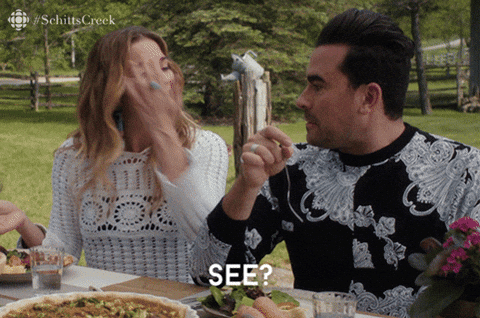 7. Libra (September 23 – October 22)
Looks like a long lost lover or an old flame is about to make a grand entrance back in your life, Libra. But, there is no need to panic because now you know your way around them without behaving like a smitten kitten. Get your charm, sensuality, and flirting in place because it is time to play the risky game. And this time, either you will win or move on towards better things. So, technically, it is a risk-free investment and the horoscope for June 28 – July 4 asks you to just go for it with all that you have.
AAE Pro Tip: A little project study beforehand will help you take the lead, so do your research!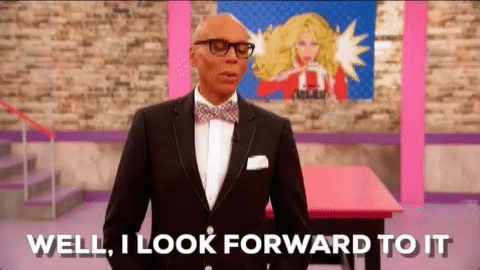 8. Scorpio (October 23 – November 21)
Dear Scorpio, it seems there is some emotional blockage and confusion brewing in your head regarding a certain someone. But this week comes as a knight in shining armour to save you from all these troubles. All you gotta do is try and fix the communication gap from your end. You see, you are never the one to be held up in emotional situations. So, use your wit, sense of humour, and a little logic, and you'll be out of it in no time. But remember to be a little compassionate about your certain someone because they have a lot to deal with, including you.
AAE Pro Tip: Skip being the drama mama this week for your own internal peace if not anyone else's!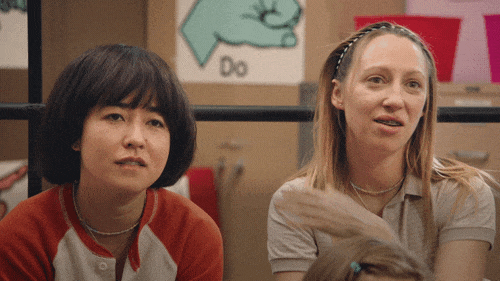 9. Sagittarius (November 22 – December 21)
I hope you understand that you don't have Harry Potter's invisibility cloak to disappear in troubling situations. Buck up, dear Sag, because it is time for confrontation and conclusion. You have been trying to dodge some serious situations, but you are no pro. So, the weekly horoscope asks you to park your ass in the driver's seat and start working on finding a solution. And I promise you, once you are past this little roadblock, you'll feel more thankful and at peace with yourself.
AAE Pro Tip: Move out of your room and your comfort zone if you really want to get some results.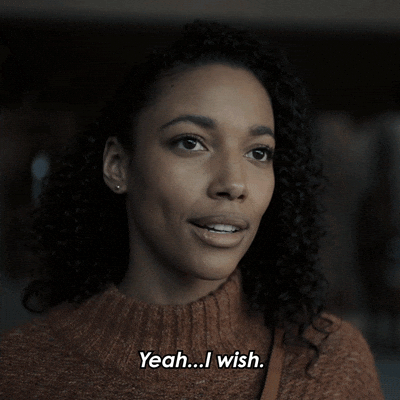 10. Capricorn (December 22 – January 19)
Ooh la la, looks like someone is trying to get on top of their game. It's so good to see you finally letting out your thoughts and venting, even if it is just to your cute little pillow. Sometimes, you just need to open your eyes, wear your glasses, and see what's happening in front of you. And if you can't see reality, maybe it is time to get your eyesight checked and stop fooling around. Take it one at a time and let go of toxic habits and people who weigh you down!
AAE Pro Tip: Throw out people who say you don't need cheesecake to feel complete, you don't need that kind of negativity in your life.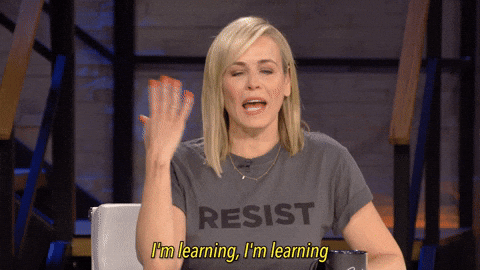 11. Aquarius (January 20 – February 18)
Dear Aquarius, there is a fine line between going to extreme ends for someone you love and being a total puppy about them. And sadly, you seem to be falling in the second category. Idolising your partner is not wrong but being blinded by them isn't right either. You might think you are acting like a hopeless romantic, but it is coming across as deewana aashiq and not in the right sense. And it's really not your fault, you just need to strike a balance between your me-time and bae-time. The horoscope for June 28 – July 4 just asks you to put yourself first sometimes.
AAE Pro Tip: Don't make Cupid question his decision of hitting you with a bow instead of a rock on your head!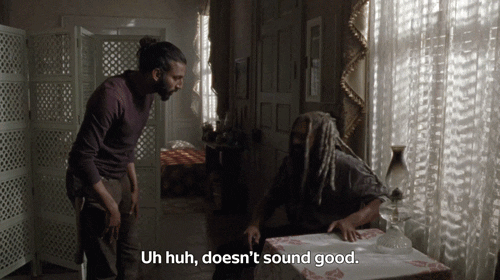 12. Pisces (February 19 – March 20)
I'm so happy to see you finally setting your priorities straight. Your mental health and wellbeing>>> anything else. And now that you are finally feeling yourself, you can get your creative juices flowing because there are some really exciting opportunities coming up. So, start working on ideas you want to bring to the table. You will be appreciated for all the hard work and make it to the top ten in your boss' books. So, put in your absolute best and see the rewards dropping in your inbox.
AAE Pro Tip: Why wait for rewards when you can get a whole tub of ice cream yourself?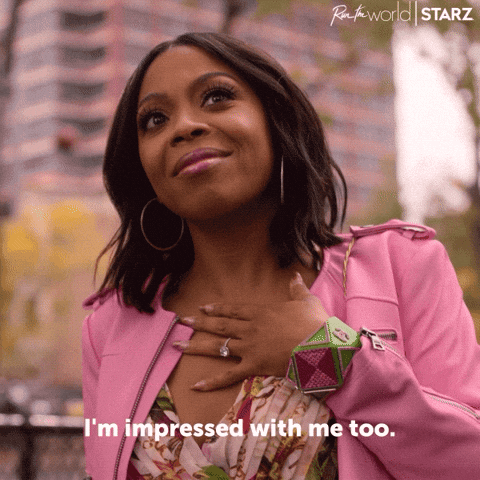 Have a lovely week, people!