When I think of movies, it's almost always synonymous with heavy budgets, intricate art direction, massive sets, and a whole lot of grandeur, all in one film. Could be a KJo influence! Most low budget films are often sidelined as 'art films' that don't appeal to the masses. I won't deny that I too have fallen for that big-budgets-mean-better-films thought process. But things changed today! Today, I am reviewing Homemade, a series of 17 short films on Netflix made entirely during the COVID-19 lockdown. This series proved to me that great quality content is all about pure talent, not big budgets.
17 films made entirely during quarantine
Chilean director Pablo Larraín, his brother Juan de Dios Larraín and Italian producer Lorenzo Mieli invited 17 filmmakers from across the globe to contribute to this lockdown-themed series. The films, between four and 11 minutes long, showcased stories that are unique, raw, introspective, and all things gold! Here are the directors who were part of Homemade:
1. Paolo Sorrentino
2. Rachel Morrison
3. Pablo Larrain
4. Rungano Nyoni
5. Natalia Beristain
6. Sebastian Schipper
7. Naomi Kawase
8. David Mackenzie
9. Nadine Labaki and Khaled Mouzanar
10. Antonio Campos
11. Kristen Stewart
12. Gurinder Chadha
13. Sebastian Lelio
14. Ana Lily Amirpour
15. Ladj Ly
16. Maggie Gyllenhaal
17. Johnny Ma
Related: Bulbbul Review: A Beautifully Haunting Fairytale With A Twist
The most captivating aspect of these 17 shorts is how each story has been told in a multi-layered format. Sure, it touches upon different versions of life in quarantine, but in a way, it's still so much more.
Filmmaker Gurinder Chadha, for instance, has created a seven-minute home film with her husband and kids. Within a span of just seven minutes, Chadha gives you an insight into her life in quarantine, her family, and their experience with the 1947 partition, love and loss, and how the family has experienced a chain of emotions within these few months.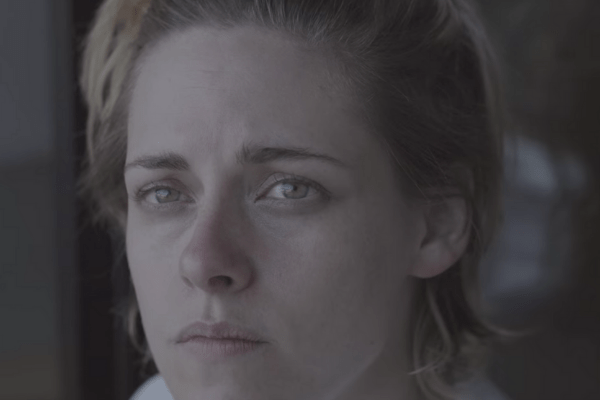 Image Source
Kristen Stewart, on the other hand, gives you a sneak peek into the struggles of insomnia and the routine that follows. Maggie Gyllenhaal delves into a science fiction about a virus attacking the solar system. There's so much that I don't want to disclose because this is truly something that you must witness for yourself.
Related: Chaman Bahaar Review: Bollywood's Latest Cringe-Fest On Netflix
Homemade review – final thoughts
These 17 short films have definitely changed my perspective on cinema and how a big budget is not always required to tell a story. It also shows how art can be a positive addition to life, especially when the world is fighting a war for survival. If you're wondering what to watch this weekend, the Homemade series is a big recommendation from me. Pure talent presented on a Netflix platter that should not be missed!
Featured image Source