In a year as turbulent as 2021, we need our solace. Be it books, music, movies or dramas, there has been something or the other that has helped us survive this year. Watching heartfelt, slice-of-life dramas are like a balm to the soul. Here are six healing K-dramas of 2021 that will tug at your hearts and feel like a warm embrace.
Related: Create Your Own Healing Space At Home
1. Hometown Cha-Cha-Cha
Hometown Cha-Cha-Cha is set in the picturesque seaside village of Gongjin. Yoon Hye-jin, a big city dentist, moves to Gongjin after her seemingly ideal life in the city falls apart. Hong Doo-shik, the village's jack of all trades, will go to any extent to help out the locals of the village. Doo-shik is all about helping others whereas Hye-jin is all about putting herself first. When these two opposites meet, sparks fly, hearts flutter, and banter ensues. Both Doo-shik and Hye-jin are dealing with their own past and tragedies but come together to help each other heal. Apart from the romance and woes of the leads, the drama also throws light on the other residents of Gongjin and their life stories. With a relatable story, amazing chemistry, and a soulful soundtrack, Hometown Cha-Cha-Cha is one of the best healing K-dramas of 2021.
Stream on Netflix
2. Move To Heaven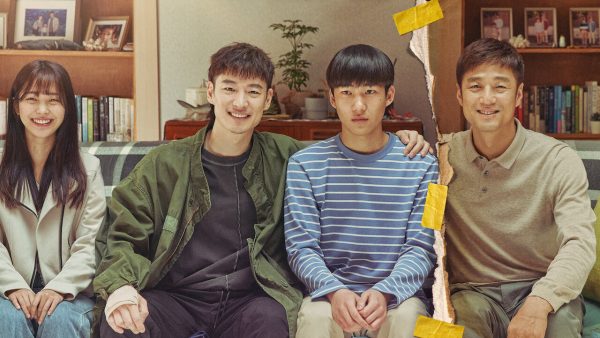 Inspired by the essay Things Left Behind by Kim Sae-byul, Move to Heaven is the heartfelt story of a trauma cleaner. Han Geu-ru, a young man with Asperger's syndrome, meets his ex-convict uncle, Cho San-gu, for the first time after the death of his father. Together, they take over the family trauma cleaning business. As the series progresses, you learn that even the dead have stories to tell. Geu-ru and San-gu embark on a heartwarming journey that teaches them the meaning of life, love, and happiness. Move To Heaven is one of the healing K-dramas of 2021 that you need to add to your watchlist.
Stream on Netflix
3. Hospital Playlist 2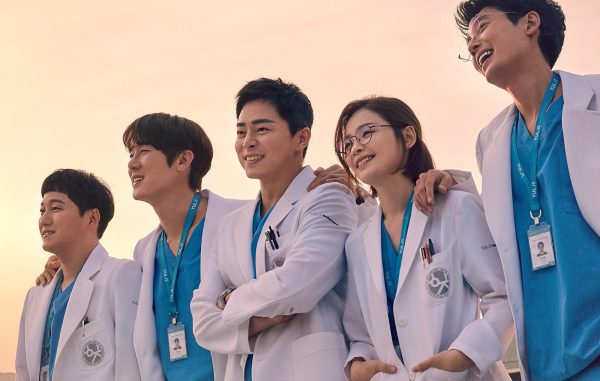 Hospital Playlist follows the lives of five doctors who work at Yulje Medical Centre. Lee Ik-jun, Chae Song-hwa, Kim Jun-wan, Ahn Jeong-won, and Yang Seok-hyeong have been friends since their med school days. After years, all five of them are under the same roof at Yulje. The first season was endearing and the second season follows up pretty well. We see the doctors in their element at the hospital. But Hospital Playlist takes them out of the hospital and shows us the personal lives of the doctors. You get a very realistic representation of doctors and their lives. The pure friendship between Ik-jun, Song-hwa, Jun-wan, Jeong-won and Seok-hyeong continues to touch hearts even through this season. These five are the real friendship goals and no one can deny that.
Stream on Netflix
4. Navillera
Is there an age limit to chasing your dreams? Navillera tells you otherwise. Seventy-year-old retired mailman Shim Deok-chul wants to pursue his lifelong dream of learning ballet. His family is not happy with it, especially since he also has Alzheimer's. When Deok-chul meets the 23-year-old Lee Chae-rok at the dance academy, they strike up an unexpected friendship. Together they help each other face the harsh realities of life and lift each other up to fulfil their dreams. A heartwarming story of never giving up on your dreams and finding friendship and camaraderie in the most unexpected places.
Stream on Netflix
5. You Are My Spring
You Are My Spring follows three people who are still dealing with their interconnected childhood trauma. Kang Da-jeong is a hotel concierge manager who recently moved into a new building for a fresh start and Joo Young-do is a psychiatrist who moved into the same building. Both get engulfed in a murder that happens in the building they live in and work out of. With a past connection and shared murder mystery between them, it was a given that their lives would be entangled. You Are My Spring is a psychological thriller and a rom-com, but more than that, it is a story of how trauma can be a companion through the years. You Are My Spring tells you how healthy relationships and good people can help you overcome your trauma and find real happiness. You Are My Spring is one healing drama you need to add to your list.
Stream on Netflix
6. Lost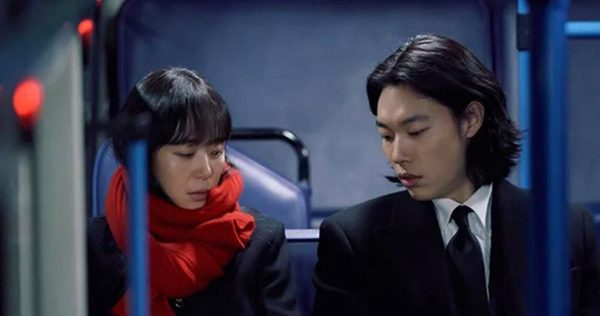 Lost tells the story of two people who have given up and have no hope left in life. Bu-jeong is a ghostwriter who has spiralled into depression after a personal tragedy. Kang-jae is a young man trying to get rich after having grown up poor. Both the leads have lost their way and are grappling with loneliness. As they continue living their lives, the sense of not having done anything in life grips them by the throat. The thought of their lives being mundane is scary for both of them. Lost is a very slow-paced drama that takes its sweet time. Lost unapologetically shows the real and flawed faces of human beings. It shows that people are far from black and white and are an amalgamation of different shades of grey. It is a dark show in its theme as well as visually. Lost is not a show for everyone, but it is definitely a K-drama worth watching.
Featured Image Source
Related: K-Drama Guide: 11 Korean Dramas To Binge If You Are A Beginner