The last time I "had thoughts", I was watching the second 365 Days in total disbelief. And now, our bachchas Harry and Meghan have also forced me to have thoughts. Not the same kind as 365 Days though hehe. See, let me make one thing very clear. The royal family exists to entertain us, and it does a very good job at it. Our old frenemies, the Brits, also know this which is why they keep them around in those huge puraani construction waale houses. So, when I heard that Harry and Meghan have decided to make a documentary, I was shaking with excitement, bachche. Shaking! Because you know Aunty Eve loves a good gossip sesh. But when I was halfway through the second episode, I caught a reflection of my face in the mirror and thought, "Hmm, it looks like I have thoughts once again".
Here they are, for your reading pleasure.
Always Google your dates, bachche!
Meghan is a living example of what can happen if you don't Google the people you're dating. Matlab, bachche, if you're going to be too lazy to do this basic level of investigation, you should just let your neighbourhood rishte waali aunty do the job. Because if you follow Meghan's path, you're in for more than a few shocks. Imagine if you don't Google your next date, fall in love, marry them, and then find out that your husband's ancestors happily went around the world killing people, looting entire countries, and using all their leftover energy to torture your late saas. Now look at what's happening with Meghan. Everyone thinks uss ne ghar tod diya by moving out of her sasuraal. But who wouldn't run from that family, bachche? Who?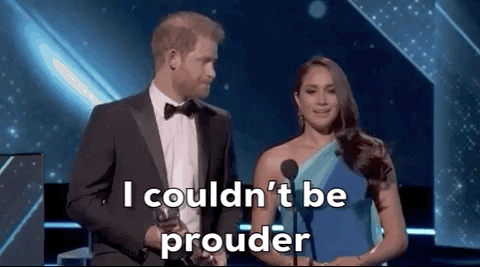 The level of kalesh warms the dark corners of my heart
You have to give this much credit to Harry and Meghan. They are epic kaleshis! And not the bad kind. We all love the kind of bahu who won't tolerate a snooty jeth and jethani. Why are they flying so high anyway? Kahaan hamaari Hollywood superstar Meghan and kahaan William jeth ji who couldn't even pay for a hair transplant. Also, I have a feeling that Diana would've been very proud of her raja beta and chhoti bahu for keeping her legacy of chaos alive.
It's not a good look to steal your couple hashtag from a clothing brand
Umm, just as not Googling your dates is a bad idea, so is this. All that Harry and Meghan needed to do was ask me to suggest some hashtags. I had SO MANY options ready for them–#Harrghan, #BarsoReMeghaMegha, #KahaaniHarMeghKi, #HarMeghesty, #RoyalSyaapa. But no one listens to their elders these days. That's why things like #H&M happen.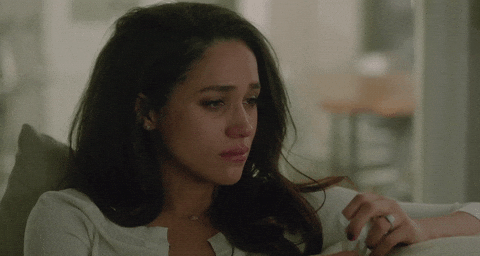 Archie and Lilibet have a bua for a massi
Their Samantha massi is not very nice, is she? It really shocked me, bachche. Massis are angels. But this massi turned out to be a bua. And the worst kind of bua. The kind who will do everything to make sure your mom is the villain in every story. I hope Archie and Lilibet never accept her shagan ke lifaafe.
How can they make a prince work?
It was so hard watching the poor prince working after his daddy threw him out. Harry had to work so much–pushing suitcases with the extra weight of a child, sitting on so many different couches for the documentary, walking around every garden he could find, and sitting at his laptop and trying to look busy. How is this exploitation allowed?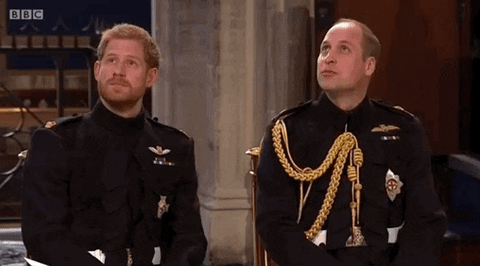 Anyway, now I'm going to text Kate and see if she has some gossip to tell me. Because Meghan and Harry just kept whining through these six episodes with no fresh info for us.
Until next time, my dears.
Love wins (iykyk hehe)
GIFs Source