Aquarius season has just begun, and if you are short on birthday gift ideas for your fave Aquarius, we are here to save you. Now, we all know that these people are ambitious, assertive, and a tiny bit dominant, but they are also lots of fun. And that can be a vast pool of traits to have on your fingertips while searching for a gift for them. Because, honestly, they can be real Rachel Greens when it comes to gifting. And if you really don't want to end up in that situation, check out these gifts for Aquarius and thank us later!
Related: Mr Grey Or Mr Big? Find Your Perfect Soulmate According To Your Zodiac
1. A travel notebook
Aquarians love to travel and are up for all kinds of trips. Yes, they can even go on solo trips because they really believe they are their best company. So, if you have a travel junkie friend, gift them this travel notebook to help them pen down all their adventures!
2. A very Aquarius-y candle
Aquarians love something quirky and personalised and this candle provides both in good quantities. Also, they have a thing for aesthetics, but they don't love a soft aesthetic. So, gift them this candle to let them live their extra personality to the max.
3. A constellation pendant
Aquarius Constellation Necklace from Tipsyfly
Aquarians have a very unique personality and they love to make it come through. So, this constellation necklace is the perfect idea for them to celebrate their uniqueness. Also, it is a statement piece that makes for one of the most thoughtful gifts for the Aquarius in your life.
4. A constellation mug
Constellation mug from Zodiac Constellation Mug
Plain cups are for boring people and Aquarians are far from that. They love being stylish and fancy and even their tableware is as fancy as them. And this constellation mug even adds their great traits so it will definitely suit their taste.
5. A polaroid camera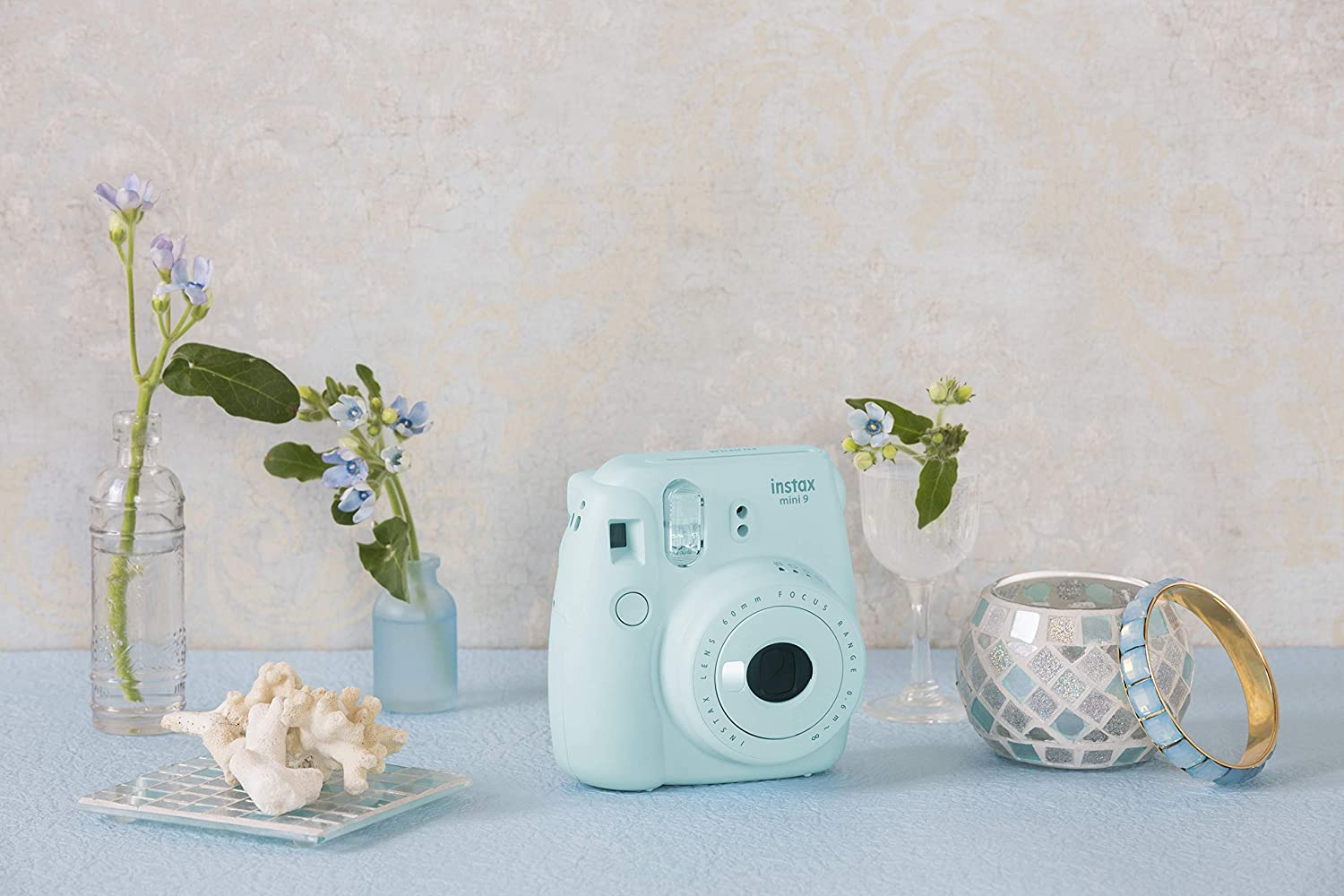 Fujifilm Instax Mini 9 Instant Camera
Aquarians are tech-savvy people and a polaroid camera is one of the best gifts for Aquarius people. They love to capture moments, and deep down, they are photographers in their head already! So, make their day even more special with this adorable gift.
6. An eyeshadow palette
Color Block Eyeshadow Palette by L.A. Colors
You know Aquarians have the hots for a good smokey eye look, right? Well, just not your usual black smokey eye. They prefer deeper and bolder tones to stand out in a crowd and that is why this L.A. Colors eyeshadow palette is perfect for them. With deep shades and colours, this will be their go-to palette.
7. A cool pair of socks
Okay, this might not be the most Aquarius gift, but who doesn't love socks? So, as long as you are getting something really cool and chic, you are good to go. And this pair of socks describes the hard-working and always on-the-run Aquarians pretty well. So, grab these as they will definitely get you brownie points from the Aquarius in your life.
8. A cocktail kit
Botanicals Cocktail Kit from Tea Trunk
We all know how much fun all the Aquarius people can be. And a dash of alcohol only makes them better. So, if you are looking for something different, we bet this cocktail kit will do the job. It comes with a cocktail shaker, peg measurer, three different herbal blends, and cards with recipes to try. What's not to love?
9. A drinking card game
Drinking Card Game from These Cards Will Get You Drunk
Aquarians love to host and can turn into absolute Monicas when it comes to a party. So, if you need to be in their good books, this drinking card game will get you to the top. Gift the host this fun game and watch them turn the party around. Also, a little humour goes a long way and makes for one of the best gifts for Aquarius lads.
10. A basic tee with a super cool caption
Good Sex t-shirt from Haute De Gamme 
An Aquarian's love for basic is something they are quite popular for. And if you have been through their wardrobe, you know they live for the basics and minimal clothing. So, this super basic t-shirt with a snarky caption will make a great addition to their wardrobe!
Related: BRB, Shopping From These 8 Indian T-shirt Brands That Are Too Cool To Miss