Is the sweltering weather ripping your skin off its natural sheen and giving you nightmares? Let the mercury rise but your worries banish coz we got your back! The road to radiance this season, goes straight through your kitchen. Add to your diet, these 10 foods for glowing skin in summer and natural protection from the harmful rays. So, go out and get that au-naturel radiance, without worrying about frying your skin to a crisp.
1. Nuts and Seeds
If you have heard the importance of nuts and seeds umpteen number of times and still haven't included them in your diet, here is another reminder hoping that you do.
Nuts like almonds and walnuts are packed with healthy fats and are a great source of Vitamin E. This acts as an antioxidant that fends off damage caused by free-radicals – the dreaded molecules generated by UV rays, which wreck havoc on our skin. Eat them before your breakfast or just munch on them as a mid morning snack to ward off dullness and wrinkles.
Much of an unsung hero till a little while ago, pumpkin seeds promote regeneration of skin as they are full of Vitamin E, Magnesium and Zinc.
Chia seeds, the little versatile guys, are high in protein, fibre, omega-3 fatty acids and are gluten free.
Add them to your smoothies or sprinkle on your salads to keep your skin protected and supple through the summer months and beyond.
Natural sunblocks, anyone?
2. Blueberries
Blueberries in all its natural goodness, are loaded with antioxidants. While they help the body fight skin aging free radicals, they also help strengthen the skin's collagen as they have high concentration of phytonutrients called Anthocyanins.
Not just that, berries are a good source of fibre rich prebiotics, thus helping you improve immunity and keeping you fuller for longer.
3. Tomatoes and all things Red or Orange
Call tomatoes the Jedi against sun damage, thanks to their magic ingredient – Lycopene. This antioxidant fights off the oxidizing effects of harsh UV rays by eliminating free radicals. It helps boost collagen strength, helping your skin retain its youthful glory. Some even claim that tomatoes can reverse sun damage – we aren't surprised. Cooked tomatoes are better sources of Lycopene, so don't be afraid to add more tomatoes to your curry or your pasta.
Adding carrots and coloured bell peppers to your diet will pump plenty of Beta- carotene in your diet which protects skin cells from photoageing and has anti inflammatory properties. Apart from Beta- carotene, carrots are also a good source of Vitamin A which is an anti carcinogenic. Eat them raw, roast them or cook them as you like, to reap all this goodness.
4. Figs
We know that figs (what we also know as Anjeer) are a great source of beneficial vitamins, calcium, iron, phosphorous and so on. We know that they fight cancer, obesity, diabetes and bone disease. What many of us don't know is that they are also rich in flavonoids and polyphenols – the antioxidants that up our skin's ability to fight against free radicals.
Soak them in water overnight and eat them on an empty stomach in the morning.
Also, figs are great for digestion – a clean, toxin free system always translates to healthy skin, right? Right!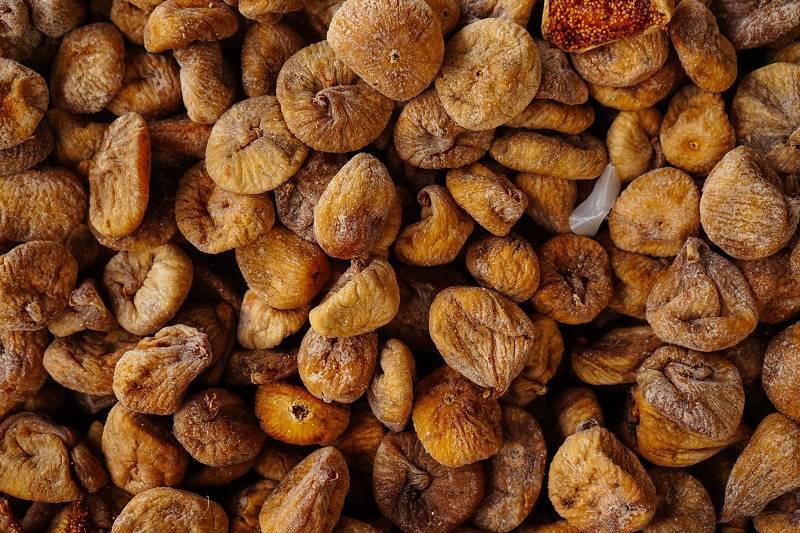 5. Hydrating liquids
Stop by the next time you pass by that coconut-wala on the street and drink all the goodness of the fruit's natural water. It is full of electrolytes and potassium and helps replenish and re-hydrate the skin, in harsh summers, keeping it young and radiant.
And of course, don't forget water! Drink at least 8-9 glasses a day to keep your skin hydrated and supple.
6. Turmeric
It is ironic that we never fully realized the importance of Turmeric until the world went mad over 'turmeric latte'. Our mommies and grannies should be given brownie points for making us gulp down turmeric milk every time we hurt ourselves playing. But this game changer does much more to your skin. Its active antioxidant, 'Curcumin' is touted as one of the most effective anti-inflammatory and free radical fighting options. Turmeric is also known to lighten dark pigmentation and fight hormone imbalance or sun damage which causes the same.
So mix it in your milk, add more as you cook your veggies and let this wonder spice defeat the free radicals like a boss!
7. Dark Leafy Greens
Dark leafy vegetables like Spinach and Kale, can help offset the damage from UV rays as they are packed with antioxidants. Lutein and Zeaxanthin, two of the specific antioxidants found in greens protect us from the harsh rays of the sun and thus prevent ageing. The deeper the green, more nutritious the vegetable.
Research also proves that folate in these vegetables – which is an essential vitamin, helps repair DNA and reduces the likelihood of cancer.
8. Beetroot
This earthy vegetable works effortlessly in flushing out impurities from the body giving your skin a natural glow. Rich in antioxidants, vitamins and Lycopene, a glass of beet juice everyday will protect your skin while keeping it elastic.
If you aren't too fond of the juice, add it to your summer smoothies (it goes well with spinach) or just add a dash of lemon and eat it as a salad.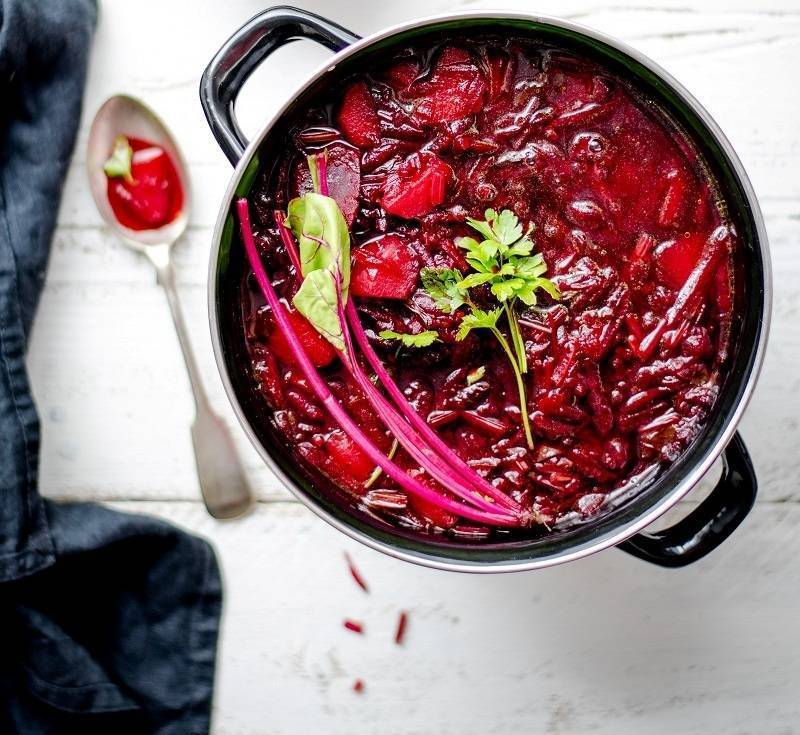 9. Dark Chocolate
The trick to radiant skin never tasted this good. Indulge in dark chocolate during your mid meal breaks and your skin will thank you, along with your taste buds, of course. Dark chocolate (with cocoa more than 75 percent) will give you all the antioxidant benefits and the flavonoids will help protect your skin against damage.
Chocolate is also a great source of pre and probiotics to help heal your gut and reduce inflammation.
10. Ginseng
The Asian super herb is known to increase vigour and vitality. But the magic herb also works wonders for your skin. Ginseng is rich in phytonutrients and is an effective anti ageing herb, which also helps to brighten the skin.
It is no wonder that many Korean skin formulations (don't we all love how flawless their skin is), has ample quantities of ginseng. It is easily available online as capsules or in powdered form.
Image Courtesy
While it might take some time to get all these superfoods into your routine, remember to avoid processed foods, junk and sugar. Most importantly, stay positive to let your happy frame of mind add to the natural glow of your skin.