Were you heartbroken when Caroline and Klaus didn't end up together? Did you also ship Hermione and Draco and hoped that some spell could bring them together? Well, there have been many times when our favourite characters were robbed of a happily ever after with each other. Some were so good as couples that it made us ship them harder when they didn't end up together. Here are 10 fictional couples that should've ended up together.
Related: Supporting Characters From Bollywood Films That Totally Deserve Their Own Storyline
1. Caroline and Klaus (The Vampire Diaries)
It broke our hearts to every last piece knowing that Klaus and Caroline wouldn't end up together. The vamps had great chemistry and we had always hoped for their happily ever after. These two definitely deserve to be each other's endgame, no matter how the show ended. So, here's hoping for a spin-off of their eternal love story.
2. Hermione and Draco (Harry Potter)
Yeah, we know Hermione was dating Ron, but are you being honest when you say that the thought of Hermione and Draco never crossed your mind? The conflicted villain and the mud blood would have been an absolute hit couple and we have been lowkey shipping them for ages. Definitely one of the fictional couples that should've been together. So, someone flick a wand or make a fanfiction, pretty please?
3. Barney and Robin (How I Met Your Mother)
Barney and Robin both have a matching sense of humour and have been each other's pick-me-up throughout the whole series. From sharing the same dirty mindset to being the coolest couple in the group, these two definitely deserved each other. And no, I don't ship Robin and Ted because it just wasn't supposed to be that way.
4. Dr Claire Brown and Dr Neil Melendez (The Good Doctor)
Spoiler alert if you haven't reached season 3! The hottie heartthrob Dr Melendez passes away, breaking our fragile hearts. I mean, just when Claire finally decides to declare her love for this gorgeous man, the show messed up their storyline. And honestly, from that point onwards, I lost faith in the good part of The Good Doctor.
5. Elijah and Hailey (Originals)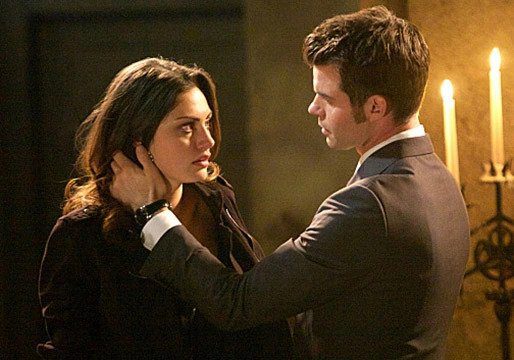 Ugh, I don't even wanna start with Elijah and Hailey, because damn, this was brutal AF. Hailey being killed by Elijah when he was not even himself had to be one of the saddest episodes of The Originals. They were absolutely dreamy together and deserved a happily ever after more than anybody. Period.
6. Aman and Anjali (Kuch Kuch Hota Hai)
Every 90s kid has grown up watching the iconic Kuch Kuch Hota Hai and the evergreen pairing of Anjali and Rahul. But did you ever think that Aman and Anjali ending up together would have been so much better? I mean, Aman was clearly in love with Anjali from the very beginning. He didn't wait for any kind of glow-up or treat Anjali as a backup, so seeing them together would have made so much more sense. And if Aman and Anjali had worked out, an entire generation of brown girls would not have been brainwashed into embracing red flags like Rahul.
7. Rani and Sikander (Queen)
Rani's footi hui kismat might have broken up her marriage, but it did lead her to a very hot Russian dude, the actual Sikander of her life. We loved seeing them on screen together even though it wasn't a lot. We definitely didn't get enough of them. So, it's a little obvious that we ship them hard and would have loved seeing them together in the end.
8. Taani and Raj (Rab Ne Bana Di Jodi)
I know Raj was just Suri's alter ego, but we all know that the chemistry Raj and Taani had was just so wholesome. And yes, I know it was Suri at the end of the day trying to woo his wife, but imagine if Raj was a different character. It just feels right for Taani to end up with a partner whom she actually liked and vibed with. So, this makes Taani and Raj a great addition to the list of fictional couples that should've been together.
9. Pooja and Ajay (Dil To Pagal Hai)
Dil To Pagal Hai is iconic, and we love seeing our fav romantic hero seize the day. But what if Pooja and Rahul had never met and Pooja had accepted Ajay's proposal of marriage? Well, the two childhood besties would have been a relaxed, happy couple without all the drama that came with Rahul.
10. Malik Kafur and Alauddin Khilji (Padmaavat)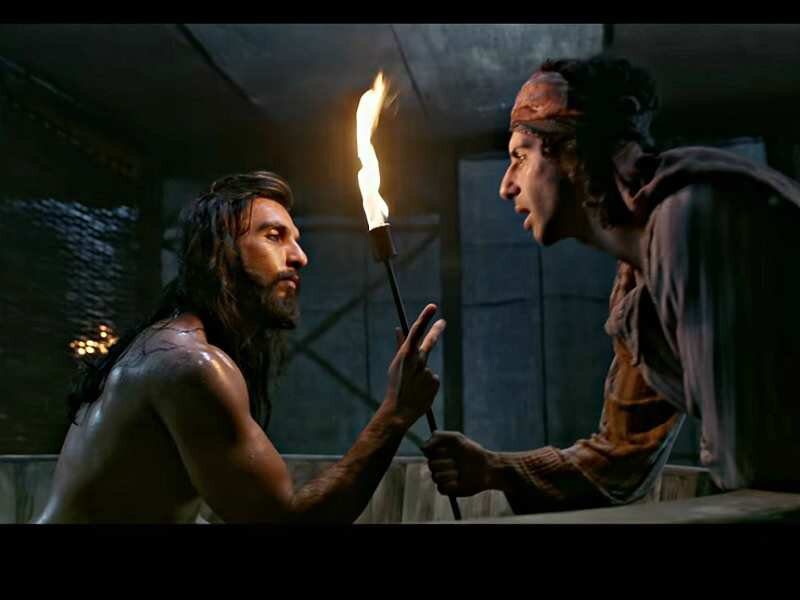 This one might seem a little unconventional, but has no one ever shipped the fictional Malik Kafur and Alauddin Khilji together? I mean, talk about a power couple because these two would win, hands down. The very charming Malik had amazing chemistry with his master which was so palpable and hot. These two together would have been FIERY.
Featured Image Source