Bad days. We all have them. And while some days may go from bad to worse, sometimes, all we need is a bit of quality self-care and indulgent downtime to feel better. One of the best ways to do this is to immerse yourself in a comforting film and escape reality for a little while. And we've got the perfect feel-good watchlist for you all prepped and ready. 
Wake Up Sid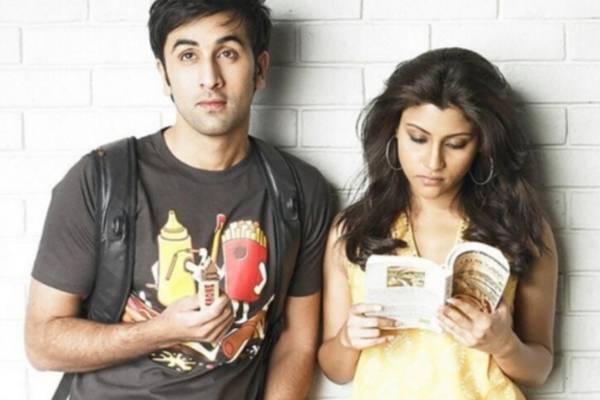 I'm sure it doesn't come as a surprise that we're opening our feel-good watchlist with this absolute gem of a film. Over the years, each one of us seems to have found a piece of ourselves in the brilliant yet carefree Sid. And Konkona's portrayal of the passionate and ambitious Aisha is beautifully candid and truly captivating. In fact, I bet that our inner tween could relate to at least one aspect of their lives and the conflicted, more-than-just-friends dynamic.  
Watch it here. 
Zindagi Na Milegi Dobara
Ahh… The film that gave us some major #friendshipgoals and always makes us want to plan an impromptu getaway with our friends. This masterpiece sheds light on some important life lessons, making it more than just a feel-good film. The beloved ZNMD makes for an exhilarating watch and the carpe diem character trajectories are bound to motivate you to live life to its fullest without compromise. 
Watch it here. 
La La Land 
La La Land sailed through the Oscars with over ten nominations and five victories for its cinematic brilliance, captivating music, and exemplary performances. But that's not all. This heartwarming musical is the ideal addition to your feel-good watchlist because it works wonderfully to turn your day around. One watch and you'll be humming those happy tunes all week long! 
Watch it here.
Mamma Mia! 
Speaking of feel-good musicals, Mamma Mia! is a must-watch. This one's a heartwarming all-time favourite that appeals to all generations. From exploring the beauty of mother-daughter bonds to timeless friendships and long-lost love affairs, Mamma Mia!'s got it all. And to top it all, Meryl Streep and ABBA make for an irresistible combo you just can't refuse.  
Watch it here.
Piku 
Amitabh Bachchan's portrayal of the eccentric hypochondriac and temperamental, ageing father is spot-on and generously gives us moments of hearty laughter. His relationship with his daughter Piku, played by Deepika Padukone, makes for an assortment of comedic and heartwarming instances. And as has been the case with all his roles, the late Irrfan Khan's Bhaskar is the epitome of nuanced acting. His chemistry with the father-daughter duo adds immensely to the warmth and life of this film.  
Watch it here. 
Related: Hindi Movies To Watch Online When You Need A Good Dose Of Bollywood Masala
Jaane Tu
…
Ya Jaane Na
Jaane Tu… Ya Jaane Na is an evergreen classic that balances the elements of comedy, romance, drama, and friendship perfectly. Meow and Ratz are all kinds of BFFs-turned-partners goals, and each member of the supporting cast does an excellent job of adding spice and colour to this fun watch.  
Watch it here. 
The Princess Diaries 
The Princess Diaries is a personal favourite and, quite honestly, my go-to comfort film since my early teen years. Anne Hathaway's quirky, fun-loving, and loyal Mia Thermopolis and her evolution from a slightly immature teen into a responsible young adult offers comfort on those can't-get-anything-right kind of days. Her journey to becoming a princess is a lesson in unapologetically being the best version of ourselves, no matter what. Also, did I mention that it stars the absolutely marvellous Julie Andrews as well?
Watch it here. 
Tu Hai Mera Sunday
Here's a film that not a lot of us know about, but it serves as the perfect pick-me-up at the end of a stressful day or week. An unconventional group of five friends meet every Sunday to play football at the crowded Juhu beach until they're banished one day. Thus begins their collective search for an alternate space to play their beloved sport. A hidden gem, Tu Hai Mera Sunday has a lot to offer and does a brilliant job at exploring each of its protagonists' individual stories without becoming monotonous. Trust me, by the end, you'll be left smiling with that warm, fuzzy feeling.
Watch it here. 
Any Of The Ice Age Or Madagascar
Films
Cartoons aren't just for kids. My top recommendations for a comforting film or series will always involve revisiting your childhood favourites. The innocent humour and fun storylines make for great additions to a feel-good watchlist. 
Watch it here. 
Related: Plan A Girls' Night: 11 Feel-Good Movies To Watch With Your Gang On Netflix
Featured Image Source