One of the most important steps in your skincare routine is to hydrate with a facial mist. A good facial mist doesn't just make your skin look supple and glowing, it also hydrates it from within. A little spritz can go a long way in nourishing your skin and improving its texture. It is just like the eight glasses of water for your skin, so don't skip it. Here are eight face mists for juicy, healthy, and hydrated skin.
Related: Cleanse, Hydrate, Rejuvenate: Cleansing Oils You Need For Squeaky Clean, Glowing Skin
1.
Forest Essentials Facial Tonic Mist Panchpushp
Forest Essential's Facial Tonic Mist Panchpushp is made from five Ayurvedic floral, fruit, and herbal extracts. Packed with the goodness of pure essential oils and fresh floral water residue, it is an intensely hydrating facial toner.
Image Source
2. Plum
Green Tea Revitalizing Face Mist
Plum's Green Tea Revitalizing Face Mist is a great option for combination and oily skin. It has the goodness of green tea, aloe juice, ginger root, goji berry, and ginkgo biloba extracts. And these ingredients are rich in antioxidants, minerals, and acne-fighting compounds, making the skin healthy and hydrated.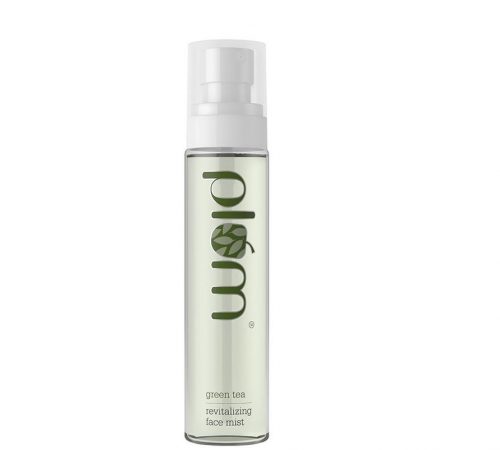 Image Source
3. Laneige Water Bank Hydro Mist
Laneige's Water Bank Hydro Mist is a facial mist containing green mineral water. With vegetable extracts, it gives an instant moisturising boost to dry and stressed skin. And it is a non-drying moisture recipe that makes the skin feel healthy and supple.
Image Source
4.
Glow Recipe Watermelon Glow Ultra-Fine Face Mist
Glow Recipe's Watermelon Glow Ultra-Fine Face Mist is a delicate, ultra-fine, hydrating fog mist. It is made for ultimate skin radiance and leaves skin hydrated and refreshed. And with a juicy blend of watermelon, hyaluronic acid, and hibiscus, it not only refreshes and softens the skin but also enhances makeup.
Image Source
5.
St.Botanica Vitamin C & B3 Face Mist
St.Botanica's Vitamin C & B3 Face Mist is loaded with nutrients and minerals, and it's enriched with vitamin C, an essential for healthy skin. This face mist is full of enhancing botanical extracts that make your skin glow and look clear and radiant. It rehydrates heated and stressed skin and is the perfect product for restoring freshness in your complexion.
Image Source
6. The Body Shop Rose Dewy Glow Face Mist
The Body Shop's Rose Dewy Glow Face Mist gives your skin a dewy, illuminated glow for an instant confidence boost. And since it has raspberry essence and cherry water, it leaves the skin feeling hydrated and instantly refreshed.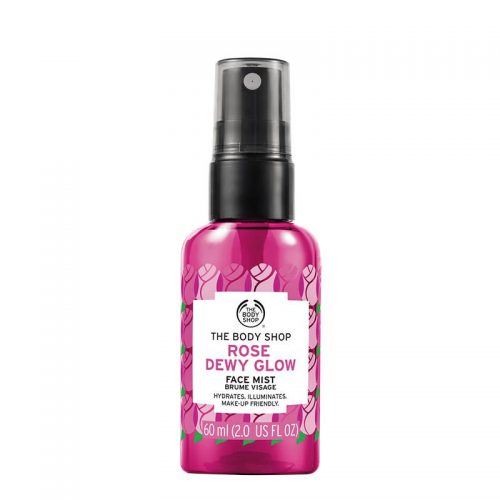 Image Source
7. Vaunt Watermelon + Seaweed Face Mist
Vaunt's Watermelon + Seaweed Face Mist is a delicious and fresh combination of watermelon and seaweed. It is put together to make your skin perk up and rejuvenate from the stresses of the day. This face mist also works doubly hard to protect your skin, keeping it supple, deeply hydrated, and firm.
Image Source
8. Kama Ayurveda Pure Lavender Water
Kama Ayurveda's Pure Lavender Water is a soothing floral distillation. It calms, cools, hydrates, and tones, leaving skin scented with the meditative scent of pure Himalayan Lavender. And it also has unparalleled soothing properties that provide an instant boost to the skin and reduce stress with a herbaceous fragrance.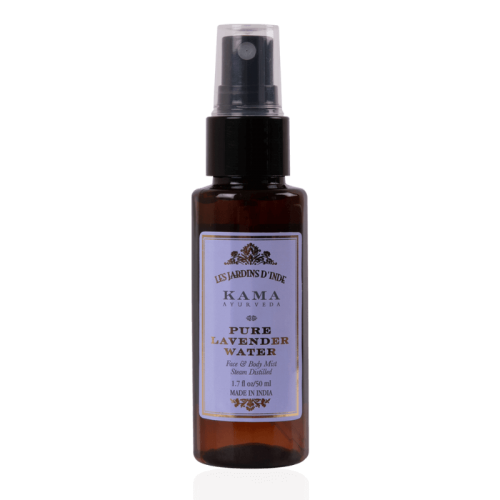 Image Source
Featured Image Source
Related: The Best Tinted Moisturisers Which Will Give You A Natural Glow