We are sure you have come across the term 'exhibitionism'. No, we are not talking about the science and art exhibitions you used to frequent. We are talking about the term in a sexual context. A sexual kink, if you may, that could add pleasure and orgasms to your life. If you are someone who loves to flaunt your naked body around your partner, you are probably into exhibitionist sex. But exhibitionism is not to be confused with the more problematic exhibitionistic disorder. Any sexual act, no matter how big or small, can only be pleasurable if it's consensual, 'cause otherwise, it's just assault.
What is exhibitionism?
Exhibitionism is a sexual kink wherein a person is sexually aroused when they are naked or perform sexual activities in front of others. In simple terms, if you are turned on at the thought of seeing someone watching you have sex, you are an exhibitionist. And it is not just limited to sex, it could be masturbating or any sexual activity whatsoever. You are as much an exhibitionist if you enjoy the attention of your partner while you bring yourself to orgasm while they just sit and watch.
How is exhibitionism different from exhibitionist disorder?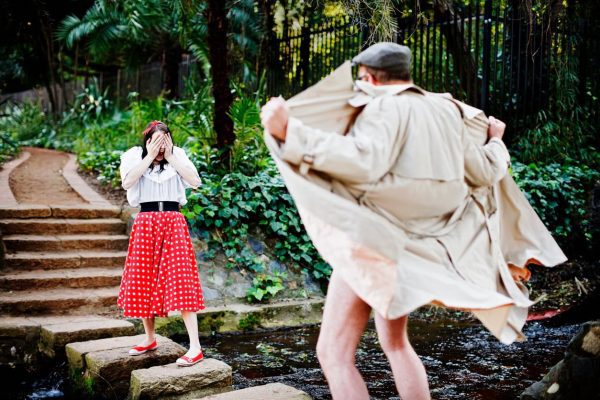 Exhibitionist disorder is prevalent generally in men wherein they expose their genitals to unsuspecting victims, usually women or children. They derive sexual excitement from the act and need the element of shock or surprise that the victim feels. Exhibitionist disorder is a non-consensual mental health disorder that is disturbing, problematic, and traumatic for the victim.
Exhibitionism, on the other hand, is a completely consensual sexual kink aimed to increase the arousal of all involved parties and aid in your pleasure. It is a form of sexual play to make your bedroom games more interesting and playful. In exhibitionism, all involved parties agree to reveal their body in a suggestive manner and or see the exhibitionist's body in a sexually alluring manner.
Exhibitionism vs voyeurism
Exhibitionism and voyeurism are two concepts that go hand-in-hand. Because if one is an exhibitionist, the other has to be a voyeur. While an exhibitionist is someone who enjoys displaying their body in a sexually suggestive manner and engaging in sexual acts in front of an audience, a voyeur is someone who enjoys seeing someone engaged in sexual acts. They get aroused by seeing their partner or, for that matter, strangers participating in sexual acts and derive their pleasure from that. Voyeurs don't necessarily need to participate in the act actively to get off.
How to explore exhibitionist sex
As always, consent is key. Of course, there is no fixed way to explore exhibitionist sex, but if you need to get started on the journey and are wondering where to start, here are a few tips.
1. Tape yourself masturbating
First off, get over the idea that sex involves two people and penetration. Solo play is also a sexual act. If you want to explore the idea of exhibitionism, it is a good idea to tape yourself while you are masturbating. Alternatively, you can even tape yourself as you pose nude or while you walk around in your lingerie. Experiment with sexy poses and make a video or take photographs. You can use this tape and watch yourself or watch it with your partner.
2. Have sex in front of a mirror
Watching yourself having sex in front of a mirror is a huge turn-on and a great way to explore exhibitionism. You could masturbate in front of a mirror and watch yourself, or just touch yourself and watch how you react to each touch. You could even have your partner touch you in a specific way and have them look at you. Or have your partner watch while you bring yourself to climax.
3. Attend a sex party
Sex parties allow you to live your wildest fantasies without judgement. According to the rules of the sex party you are attending, you are walking nude around the people who have consented to watch you nude. You may also engage in sexual activities with someone you meet at the sex party or your partner with an audience watching as long as all parties consent to it.
4. Put on a strip show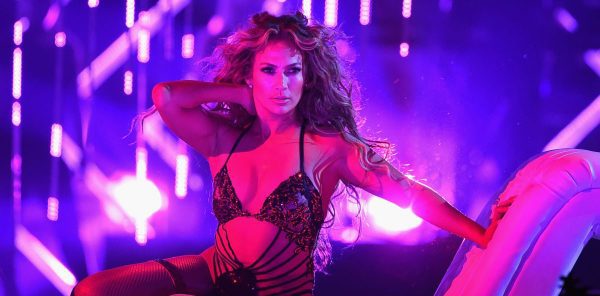 Put on a strip show for your partner. Have them sit down and relax while you get down to business. Slowly, start removing your clothes while you move your body sexily. A strip tease is an easy-peasy way to experiment with exhibitionism.
5. Role-play is the way to go
Role-playing is the perfect way to test out a whole lot of things including exhibitionism. Ever fantasised about cuckolding your partner or having sex in an openly public space? Maybe in the park, behind your favourite tree where you have your regular picnic, or in the bathroom of your favourite pub. While actually having sex in these spaces may be illegal, there's no fine on fantasising about them and including them in your role-play. So, make your role-play as detailed as possible.
6. Have sex in your pool or by your window
This is the safest semi-public space you can have sex in public without being a public nuisance. There is always a risk your neighbours can see you which is what excites exhibitionists the most. So, having sex in your pool, or against your window with your curtains open is a good way to explore the idea of exhibitionism. However, make sure you're not harassing your neighbours for the sake of your pleasure.
Featured Image Source
Related: Consensual Non-Consent: What Is It And How To Make It Work In Your Sex Life