The 2019 Emmy Awards just happened early this morning, and many fan favourites, including Game of Thrones, Chernobyl, and Fleabag won multiple awards. But the actual awards aside, the red carpet ceremony sees the stars pull up in some of the best black tie fashion, and while we loved all the Emmy fashion, here's our rundown of the trends we spotted at the Emmy Awards 2019.
Pink and Red Shades Dominated
Pink and red had a huge moment on the carpet as stars like Mandy Moore, Marisa Tomei, and Taraji P. Henson looked stunning in this lovely combination of colours.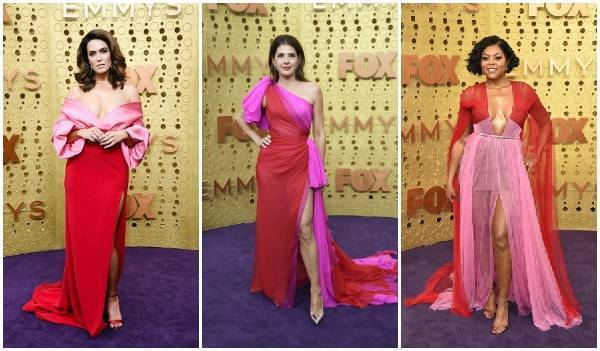 Monochrome Gowns Were a Clear Favourite
If anyone thought white, black, and its combination were boring and a thing of the past, they were sorely mistaken. From Grecian-inspired gowns like Robin Wright's to more structured one like Viola Davis', from muted looks Patricia Arquette to more glamorous ones like Sophie Turner, demure looks like Patricia Arquette to sexy silhouettes like Jodie Comer, there was no dearth of inspiration on this carpet.
Plunging Necklines Turned Up the Heat
Emilia Clarke, Lena Headey, Phoebe Waller-Bridge, and Kathryn Newton turned up the Hollywood glamour in their daring necklines. From floral prints, jewelled tones, brighter yellows–low necklines are clearly here to stay.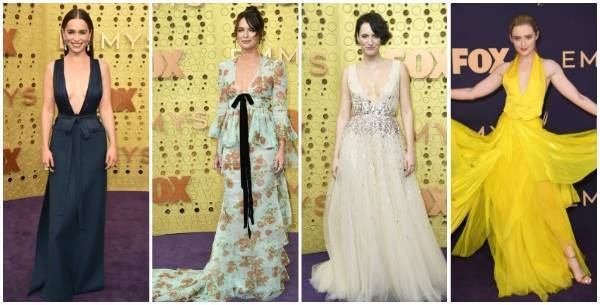 Dramatic and Structured Silhouettes Made Heads Turn Everywhere
Whether it's Gwendoline Christie's voluminous Jesus-like outfit or Zendaya's more form-fitted sleek gown, there's no denying that structured and dramatic silhouettes reigned supreme. If not the Emmy Awards, where else though would we see stars taking such gorgeous risks with their outfits? We're certainly not complaining!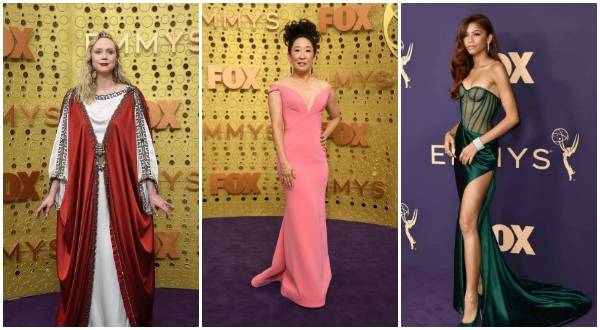 Which trend are you trying first?