The hit romance thriller Ek Villain by Mohit Suri has been largely appreciated by the audience for its cast, songs, and storyline. And maybe this prompted Mohit Suri to make a sequel to the movie, but maybe he should have given it a little more thought. Sequels are always tricky, especially if you're trying to make them match up to the prequel. And sadly, this is the case with the second installment of Ek Villain. The movie stars Arjun Kapoor, Tara Sutaria, John Abraham, and Disha Patani in the main roles. Here's our review of Ek Villain Returns.
"Marna chalega, haarna nahi"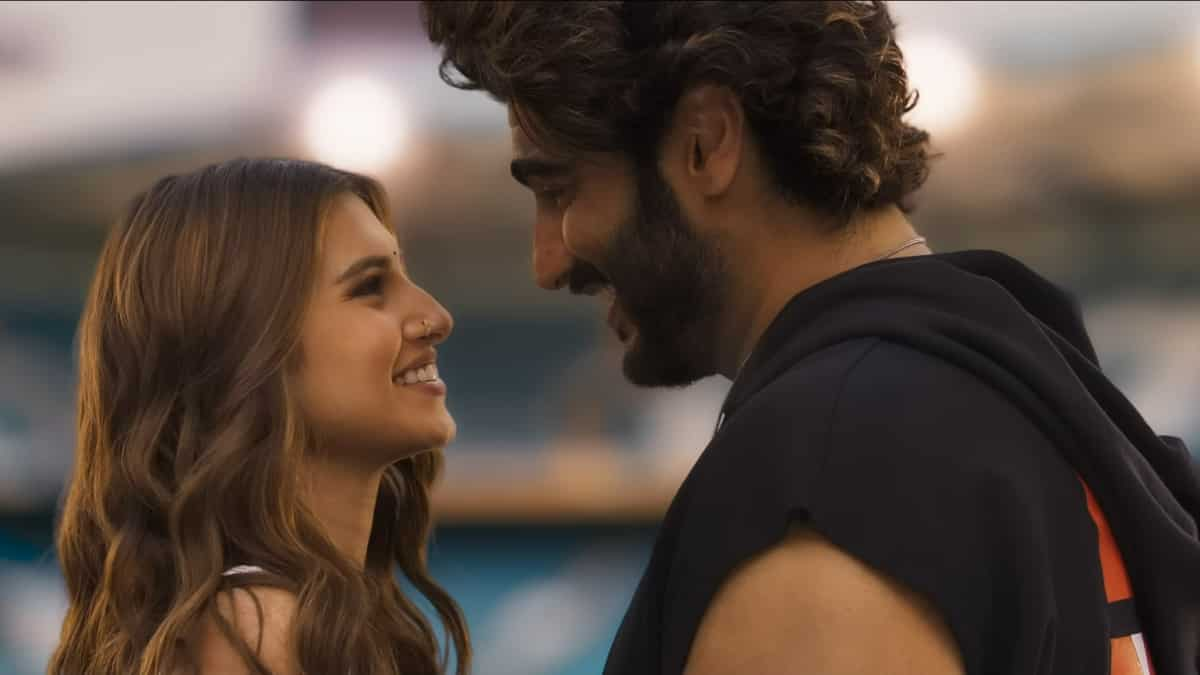 Gautam Mehra (Arjun Kapoor), a typical spoilt brat, carries the line "marna chalega, haarna nahi" in his pocket and throws it every now and then to justify the rage of his character. It starts with him publicly dumping his ex-girlfriend at her wedding. And then, you can see him using this line almost every 30 minutes. Gautam has his way of getting things done and making sure he always gets his revenge. This leads to him dating Aaravi (Tara Sutaria), an aspiring singer who created a viral meme about him. Aaravi quickly falls in love with him, but sadly, he only uses all the romance to get his revenge. Because, you know, "marna chalega, haarna nahi". But since we are living in Mohit Suri's universe, after getting his revenge, Gautam actually falls in love with Aaravi and will go to any extent to win her back.  
"Madam, rating zaroor dena"
Now, it's time to move on from Gautam and Aaravi to the other two protagonists of the movie, Bhairav (John Abraham) and Rasika (Disha Patani). Bhairav is a cab driver and zoo keeper and Rasika is a saleswoman. Bhairav is obsessed with getting a rating for his driving skills and maybe some other ones that get too predictable as soon as his story begins. Yes, Bhairav is the messiah for all the boys who have been unsuccessful in love and kills their ladies to do them a favour. So, is he the actual villain? Or is it someone else hiding behind the smiley mask?
The guessing game of who's the villain
The storyline can get really confusing as there are flashbacks and the narrative of the villain keeps changing with its character. So, guessing who's the actual villain can be tricky because everyone has some dirty deeds up their sleeve. And the director does a great job of messing up the whole plot by trying to mix storylines which can get really annoying. Only if the whole team paid more attention to the actual storyline rather than carving out perfect bodies for the characters, maybe it could have sucked a little less.
The music and acting were pretty offbeat
The music, casting, and acting of Ek Villain were pretty solid and you'd expect the same out of the sequel. But even the music of Ek Villain Returns was not catchy enough, and the acting and dialogue delivery of the cast was off too. The film is fairly average and there is nothing truly memorable about Ek Villain Returns. But the new song Dil is pretty decent and might remain with you, but that's about it. This will also make you miss the original cast but Arjun Kapoor's efforts were at least not half bad.
If you want to risk it, Ek Villain Returns is in cinemas now.
Featured Image Source
Related: Good Luck Jerry Review: A Dark Crime Comedy That Will Make You Laugh Throughout