Yes, yes. I know Diwali is still a few days away, but I also know you, my laziest bachchas. I know how long it will take you to clean your house thoroughly because dusting one table is "too much work". So, I'm going to give you a few Diwali cleaning tips that will make sure your house is clean and you don't move any muscles unnecessarily.
Tie a jhaadu and/or pocha behind you like a tail
Make a sort of sling that you can just throw on anytime you're moving from one room to the other. Let your jhaadu poonch do all the work. If you think pocha is needed more, get the trusty Milton mop and do the same thing. For extra adventure, give a long Diwali chhutti to your didi.
Challenge your friends and family to clean difficult spots
Everyone has Diwali card parties. But you are different, bachche. You will have a Diwali safai party. Let your cousins and friends think this is a new cool name for card parties. Then, once they are in your house, instead of cards, distribute dusting ke kapde and make it a moneymaking game. Because none of them are going to do anything until you offer a big fat cash prize for the Safai Champion.
Make the cleaning your workout plan
If no one is falling for your very clever tricks, don't worry. With wedding season on our heads, you will have to make a workout plan. Not to lose weight (ew), but to make sure you have the energy to dance all night every second day. You can kill two birds with one jhaadu, beta ji. Just start doing jhaadu pocha every day. You will become so strong, I tell you. All that swinging at odd angles and squatting will pay off when it's time for Naagin dance.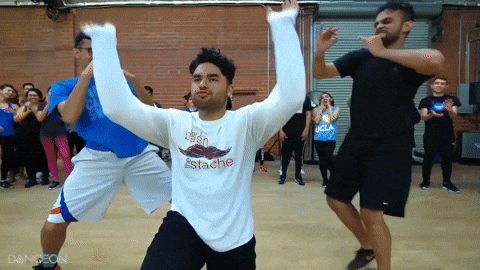 Find a rich friend with a Roomba
If you don't already have a rich bestie, bachche, I judge you. It's one of the cornerstones of successful adulting. And if you do, what are you waiting for? Go raid their home and "borrow" their Roomba and other things that make life worth living. Then just let it roam free in your house. If you have a pet, the Roomba can be your pet's pet for a week. And if you don't, you can throw a treat or two its way just to see everything being gobbled up.
Light up only the clean areas and ignore the rest
It is the festival of lights. People only care about lights and maybe flowers at this time of the year. So, if you're really falling behind on your cleaning, clean up certain spots and put bunches of lights there. And the icky corners that you don't want to touch can be left in the dark. Because let's face it, bachche, you're not going to clean every corner of your house.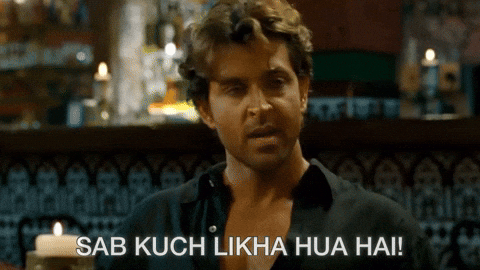 Leave the city for two weeks
One of the best Diwali cleaning tips and the best way to avoid all syaapa. No relatives, no cleaning, no hosting or buying gifts. Just leave. Leave now and come back only by the 25th when Diwali fever has ended and Christmas has taken over.
Come back for more life tips after Diwali, bachche. Aunty Eve has a lot of knowledge to share.
Related: Birthday, Breakup, Or Bidaai: Aunty Eve Has Created The Funniest Cards For Your BFF
GIFs Source