What's the point of buying all those cute strappy tops and low-cut dresses if they always stay in the back of your closet? No one likes bra straps showing out of chic outfits. And no one appreciates the effort of trying to keeping a tube bra up all night. But with a little effort and diverse bra shopping, you'll be able to wear all your fav dresses and keep your ladies in place. So, bring out all the plunging necklines and low-backs because these different types of bras are going to be your BFFs!
Related: Bikini Styling Ideas To Create Chic And Effortless Summer Outfits
1. Bustier bra
Got yourself some adorable off-shoulder outfits but hate transparent straps? You've got to try a bustier. These have heavy pads or silicone padding that make sure the bra stays in place. And they are also a better option than a plain tube bra because the boning and structure provide more support and comfort.
2. Invisible push-up bra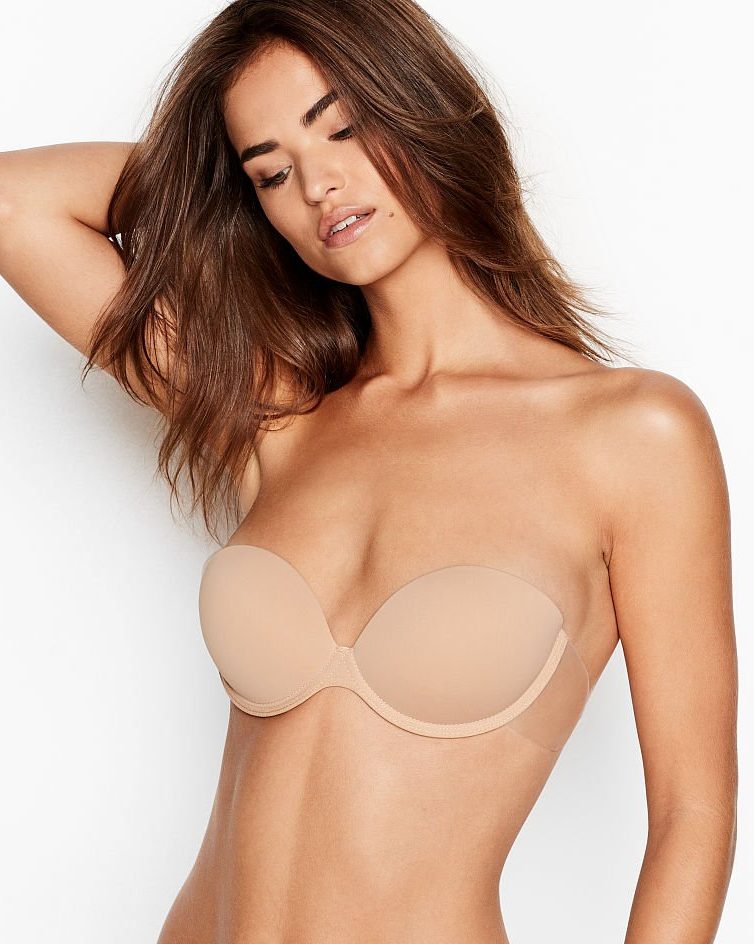 When you need a little extra lift with your backless outfits, an invisible push-up bra is all you need. These are strapless bras with underwires and transparent back straps to keep things sexy yet sophisticated. They give maximum support without digging into your skin.
3. U plunge bra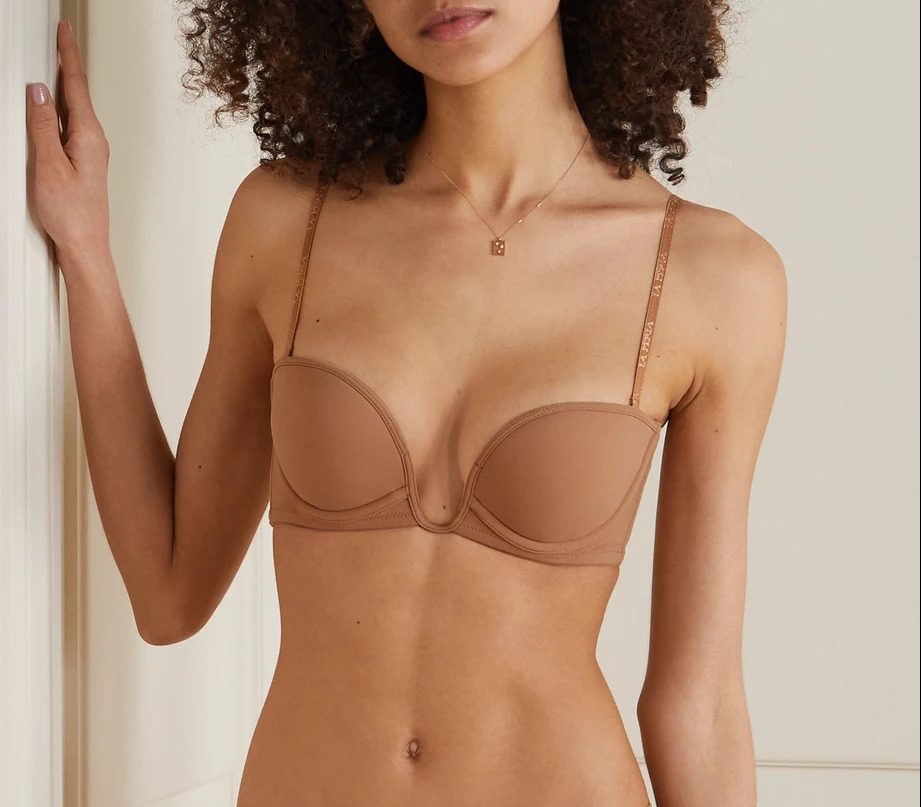 Love a little skin showing in a low plunge neckline? Well, get that outfit because a U plunge bra is going to be your saviour! With a deep plunging neck, it is important to wear something that is supportive but doesn't stick out from underneath. And a U plunge bra is perfect for all those dresses as it feels like a second skin and is super comfy!
4. Underwire strapless bra
While there are many different types of bras that you can try with your spaghetti straps or camisole tops, an underwire strapless is the best option. It comes with detachable straps and provides great comfort and support under tubes, camisoles, and spaghetti crop tops.
5. Bandeau bra
A bandeau bra is a lingerie essential for all chic bandeau and square neck tops. It comes with detachable straps and can be easily worn under deep neck tops when you need a little lift. The soft and sleek straps are comfortable and hold everything in place while providing maximum support.
6. Adhesive bra
Sticky bras or adhesive bras are perfect when you want to wear an extremely low cut or edgy back. It is also a great option for backless outfits when you don't want a transparent back strap showing. They have a side tape to firmly stick the bra in place.
7. Bra cups
What do you do when you want to wear a front open outfit or a really sexy one with edgy cutouts? Because trying different types of bras isn't the solution in this case. So, stick on some bra cups that support your girls. They are sweat-resistant and better than nipple stickers as they provide more coverage and support.
8. Triangle bra
For all the times when you've wanted to wear a sleeveless or racerback outfit but couldn't, this is what you need. A triangle bra has thin straps that are crossed at the back to provide support but keep things concealed. This is one of the essential bras to have in your closet because they are easy to hide and give you support like your regular bra.
Featured Image Source
Related: The Summer Just Got Hotter! Check Out These Bikini Brands In India Perfect For All Body Types