Summers are the perfect time to wear your favourite swimwear and lounge around the beach with colourful cocktails in hand. But we will be spending the summer indoors yet again with no beach in sight. So what do you really do with all the gorgeous bikinis, monokinis, and bodysuits you bought? They can't stay hidden away for yet another year. Get your bikinis out because we have some amazing bikini styling tips to create effortless and chic outfits from your favourite pieces.
1. Pair your bikini top with an organza top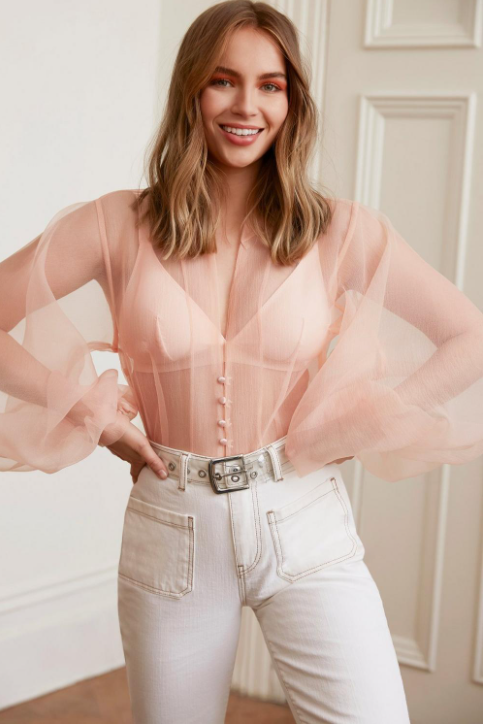 Image Source
Pairing your fancy bikini top with a matching organza top and high-waisted pants makes for a great summer look. While you should stick to the same colour as the bikini top, you can always go for lacy bikini tops to add a Victorian charm. This is one of the easiest and most fun bikini styling ideas, especially for a night of drinks with your girls (even if it's virtual)!
2. Put on high-waisted denims over your bodysuit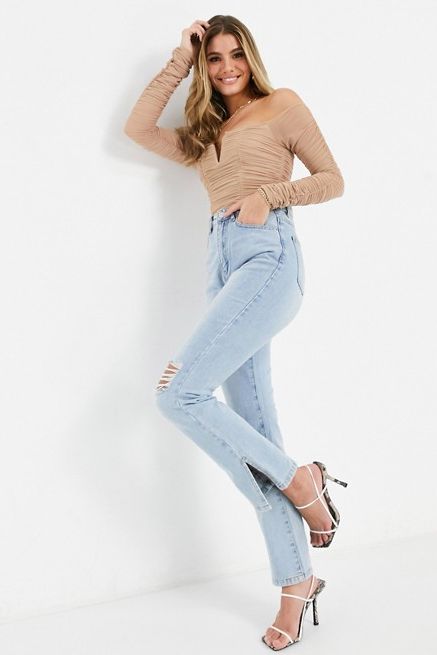 Image Source
We all know the fit of a bodysuit is simply unmatched! And if you are missing it a little too much, try pairing it with high-waisted denims and heels. Accessorise the outfit with a pair of hoops, a sling bag, and you are done! This is an easy and glamourous outfit that you can put together for a romantic date night with bae!
3. Pair it with a power suit
Image Source
A bikini top is a great option to pair with a pantsuit for a chic and powerful look. It can look quite classy paired with the right accessories and heels. You can always play around with colours and pick a contrasting bikini top to go with the suit. You can also pick a matching bralette as your suit and rock the monochrome diva look.
Related: Bollywood Outfit Inspiration: B-Town Beauties Looked Like Complete Bosses In Power Suits
4. Keep it casual with a cropped denim jacket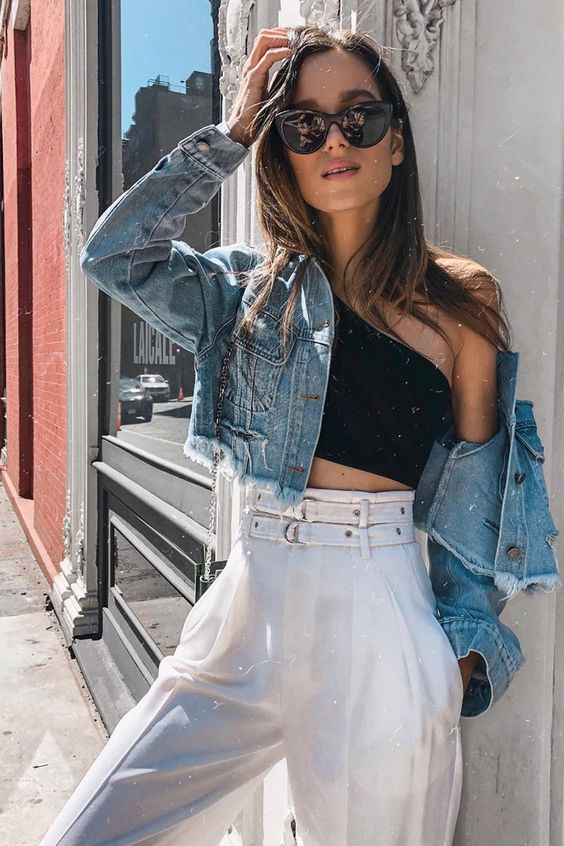 Image Source
Whether you are running to the grocery store or grabbing some coffee, pair your bikini top with pajamas, sneakers, and a cropped denim jacket for a casual and chic look. Because why sport the same old oversized t-shirts and baggy pajamas when you can amp it up a little?
5. Throw over a crochet top or dress for a walk by the pool
Image Source
Even though beaches are out of sight this year, you can still lounge around your indoor pool (or balcony) and get some sun. And instead of wearing your basic shorts and t-shirt, dress up a little with a crochet dress over your favourite bikini. Get some mimosas and lounge at home this summer because that is the closest you will get to a vacation.
6. Add a desi touch and pair it with a saree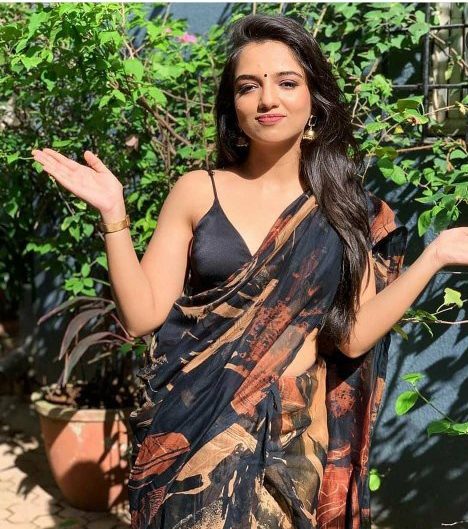 Image Source
With all these virtual weddings and lockdowns, no one has the luxury to buy the right outfits! So, how do you ensure that you look drop-dead gorgeous? Just get your favourite bikini top out of your closet and pair it with a saree to look stunning. This is one of the best bikini styling tips because it adds glamour and is a great substitute for your saree blouses!
7. Match your bikini top with a cute skirt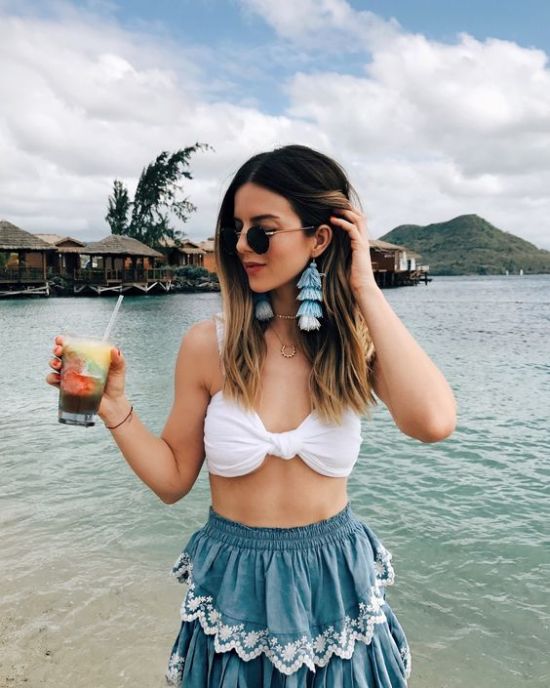 Image Source
Whether you are lazing around at home all by yourself or have some friends over, this outfit will look super cute and comfy! Match your bikini top with a cute skirt and some earrings and you are good to go. It is comfortable, it is chic, and the look doesn't require a lot of effort. Also, this is the perfect summer outfit for the 'gram!
8. Wear it under a front open shirt
Image Source
Not a fan of showing too much skin? Well, this bikini styling hack is just for you. You can pick your favourite lacey bikini top and wear it under an open shirt for a casual and edgy look. You can also tie a knot on the shirt and accessorise it your way. With this styling tip, you will have a fun outfit that doesn't show too much skin.
9. Wear it over a shirt
Image Source
Who says fancy bikinis and bralettes are only supposed to be worn on the inside? Be bold and make a statement by wearing your bikini top over a shirt for a smart and casual look. This is a fun way to use your fancy innerwear on a more regular basis.
Related: How To Rock Ripped Jeans Like A Diva: Here's Inspiration From Celebs All Over The World