Starring Tisca Chopra, Saurabh Shukla, and Rajesh Tailang among other prominent actors, the web series Dahan is directed by Vikranth Pawar. Set in Rajasthan, Dahan combines folklore and the fight between modernity and tradition to bring a gory, horror drama.
Tisca Chopra plays Avani Raut, a disgraced, troubled IAS officer who takes on a new mining project in the haunted village of Shilaspura. When she moves there with her son Anay for a short posting, she is warned against the mining as the activity is bound to release an evil spirit trapped for centuries in the hills. Avani doesn't pay any attention to the stories. However, soon enough, Avani starts experiencing supernatural phenomena that she cannot explain.
Saurabh Shukla plays Pramukh Swaroop, the local exorcist and leading voice against the mining project. As always, his presence is impactful on screen but his character doesn't live up to its potential.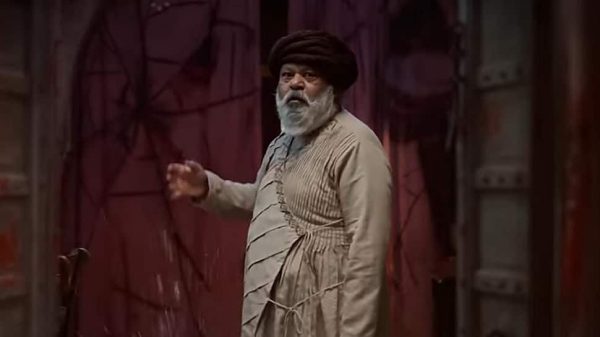 The series starts on a predictable note and remains the same. If you've watched a fair amount of horror stories on screen, the jump scares come when you expect them to show up.
Even when people start dropping dead violently, Dahan is not scary enough to make you scream…or even gasp. While Avani is busy trying to modernise the village by carrying on with the mining despite the deaths, her son is trying to find the mystery behind his father's recent death. In the process, he gets involved with a bunch of local troublemakers. Both stories running in tandem tend to slow the story down and make the viewer lose interest now and then. One can tell that the stories will line up as the show progresses but it takes far too long to happen.
None of the actors really stand out in Dahan. The characters feel stuck in a repetitive loop of anger and fear. What does work well for this series, however, is the visual storytelling. The hilly terrain, highlighted by the creepy lighting, works well with the story and makes up at least a little bit for the needlessly stretched story. Dahan would have been a gripping watch if it was a 90-120 minute film, not a series with nine, long episodes.
If you're looking for a horror watch this weekend that isn't too scary, Dahan is right up your alley. However, if you're a horror fan, this series will disappoint you. Dahan Raakan Ka Rahasya is streaming now on Disney+ Hotstar.
Review: Jahaan Chaar Yaar Review: Alcohol, Girls' Trip, And Modern Clothes, Bollywood's Version Of Empowered Women
Featured Image Source