Pune, often called the Queen of the Deccan, is one of the most preferred cities to live in India. From job prospects to the general lifestyle, the standard of living in this city is quite high as compared to some others. However, even though it is close to Mumbai, the cost of living in Pune is not that high. So, if you are planning to shift here for a new job, Pune will be easy on your pocket. But you do need to calculate your average monthly expenditure here. This will include everything from your accommodation, travel, lifestyle, and more. Here's a breakdown of the basic costs to give you an idea of what's it like to live and save on a beginner's salary in Pune.
Related: Cost Of Living In Mumbai: How To Live And Save On A Beginner's Salary In The Financial Capital
1. Accommodation
One of the most important things to consider before making the move is the right accommodation. And even though Pune is less costly than Delhi and Mumbai, it is costlier than other cities like Bengaluru. If you rent a 1BHK in areas like Koregaon Park and Viman Nagar, you'll easily have to shell out ₹20,000-25,000 per month. But if you look for accommodation in areas like Kothrud, Wakad, Vishal Nagar, and Hadapsar, you can find some budget-friendly options between ₹12,000-15,000 per month.
2. Food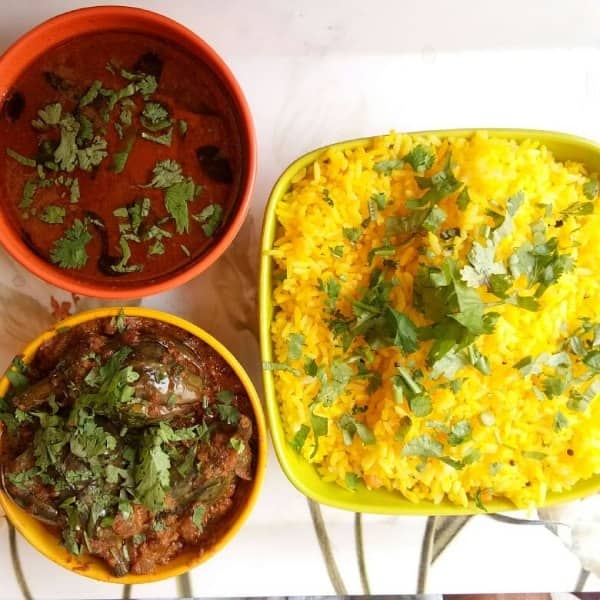 Just like Mumbai, you can also find a tiffin service in Pune called dabbawalas. This is a convenient and hassle-free option if you want healthy and decent food. It will cost you about ₹5,000 per month. If you wish to order in, it will cost you roughly about ₹6,000 per month depending on where you are ordering from. And if you want to hire a cook, it will cost you about ₹3,000-₹5,000 per month. 
3. Groceries
Whether you order in, get a tiffin service, hire a cook, or decide to cook on your own, getting groceries is essential. So, depending on your eating habits, you have to keep your kitchen drawers full. This will cost you about ₹3,000-₹4,000 per month. 
4. Travel
To calculate the cost of living in Pune, one must consider the cost of their daily commute. The traffic in Pune is quite heavy, so getting a local bus or train pass is your only way to save some time. But last-mile connectivity will still be a problem if your destination is not within walking distance from the bus stop or train station. A monthly pass can cost you about ₹2,000 per month. But having your own car will save you from the trouble of finding auto-rickshaws and taxis to reach wherever you need to be within the city…if you can deal with the traffic.
5. Electricity
Electricity bills are generally on the lower side in Pune since it has a lot of greenery and the temperature is usually pleasant throughout the year. So, you only need air conditioning for a few months in the summer. The price of electricity is ₹4.67/unit for 0-100 units, ₹6.58/unit for 101-300 units, and beyond that, ₹8.57/unit for 301-500 units. So, your monthly bill should be around ₹1,000-₹2000 per month. But this, of course, depends on your usage.
6. Utilities
An LPG cylinder will cost you ₹952 for 14.2 kgs which will easily last you about two months. And a decent Wi-Fi connection will cost you ₹1,200 per month depending on your internet service provider.
7. Entertainment and leisure
You might be planning to shift to Pune for a job, but it has a lot to offer when it comes to entertainment and leisure. From theatres to tourist spots, Pune has a variety of options to explore that are pocket-friendly. Along with that, you can also get a gym membership or find other fitness-related activities within the city. You can set aside ₹1,500 per month for entertainment and leisure activities.
8. Shopping and eating out
From fancy restaurants and comfy cafes to lip-smacking street food, you can count on Pune to delight your tastebuds. And you can find some of the best shopping outlets in the city for whatever you need. Set aside ₹1,500-2,000 per month for shopping and eating out.
Savings
Last but not the least, now that we have covered the basic expenses, we should also figure out how to save on a beginner's salary. Considering that a beginner's basic salary is generally around ₹30,000 per month, here's how you can manage to save every month.
Accommodation – ₹10,000
Food – ₹5,000
Groceries – ₹3,000
Travel – ₹2,000
Electricity – ₹1,000
Utilities – ₹1,000
Entertainment and leisure – ₹1,500
Shopping and eating out – ₹1,500
Miscellaneous – ₹2,000
So, your monthly savings come to ₹30,000-₹27,000= ₹3,000. But here's how you can save even more:
Accommodation: Co-living spaces or renting a house in inexpensive areas of Pune can bring down your cost of accommodation.
Food: Instead of ordering in, keep your kitchen stocked and try to cook for yourself.
Travel: Use public transport for your daily travel and carpool when required. You can also use cycles or e-bikes for smaller distances in good weather.
To make sure that the money you save isn't lying idle while you hustle, invest it smartly. Click here for some simple ways for beginners to start investing their hard-earned money.
Featured Image Source