As the festive season comes closer, weekends in Delhi are getting filled with stuff to do. This weekend in Delhi is no different. From classical music nights to wine tasting, there is a lot to do in the next couple of days in the capital. With this many fun things to do, and Christmas and the new year only a whisper away, it's time to truly ring in the coming year with joy!
1. Maruti Suzuki Arena Delhi Comic Con 2019
India's greatest pop-culture event is back! With brand new experiences and the best of comics, books, film & TV, merchandise and gaming at Delhi Comic Con 2019, this is going to be one fun weekend. From buying the coolest collectables, comics, tees and accessories, participating in celebrity and creator meet & greets to experiencing wonderful exhibits from your favourite studios and franchises. For passes and more information, head to their website here.
Venue: NSIC Ground
Date: December 20 – 22
Time: 11am-8pm
2. Boho Bazaar – Flea Market & Shopping Festival
Boho Bazaar – The Epic Flea Market is back with its Christmas edition, where you'll find everything from stationery to fashion accessories, home decor to quirky merchandise from over 150 curated popups from all across India. What else can you find there? An exclusive food and drinks zone with Delhi's favourite restaurants, activities to keep you entertained, workshops for those who want to hone their skills as well as an acoustic stage with 15+ homegrown bands performing your favourite tunes during the festival. For tickets, head here.
Venue: JLN Stadium
Date: December 20-December 22
Time: 12pm-10pm
3. Supermoon ft. Prateek Kuhad Winter Tour 2019
For fans of Prateek Kuhad, Supermoon brings you a live performance of his soulful music. Considering Supermoon has dominated the comedy space and brought us some wonderful performances, this one looks like it'll be amazing as well. For tickets and more information, head here.
Venue: Kalagram, The Garden of Five Senses
Date: December 22
Time: 8pm
4. The Delhi Christmas Affair
Back for their third year, the Delhi Christmas Affair is perfect for families and friends looking for something to do together. With hilarious stand-up sets, plays, musical performances, games, caroling, crafts, delectable food, and the best part–puppies–there's plenty here to do for the entire family! For tickets and more information, head here.
Venue: Akshara Theatre, Baba Kharak Singh Marg
Date: December 22
Time: 12pm
5. Qawwali by Nizami Bandhu
The Nizami Bandhu hails from the legendary and illustrious Sikandra Gharana, which has produced some of the finest Qawwali singers this country has seen. Performed by Ustad Chand Nizami, Shadab Faridi Nizami, and Sohrab Faridi Nizami, this looks like it'll be an evening of soulful Sufi music. For more information and tickets, check here.
Venue: Kamani Auditorium, Copernicus Marg
Date: December 22
Time: 3:30pm and 7pm
6. Beyond Bollywood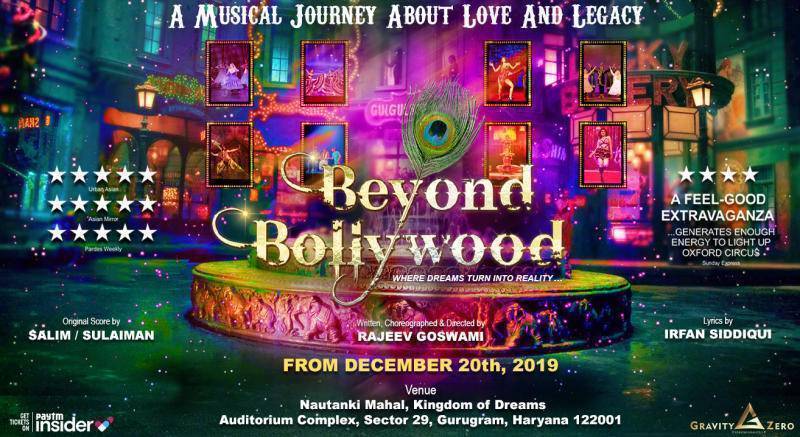 The story is a heart-warming tale of a dancer Shailey Shergill who armed with a burning desire to turn her mother's dream into reality, sets out in search of her roots. The magnificent theatrical brings alive the sheer hypnotic splendour of India which casts a spell on Shailey and spurs her on in her journey to give shape and form to her mother's dream. From the prestigious London Palladium, West End at England to Belgium, Germany, France, Italy, Amsterdam, Netherland, Algeria, Dubai, Oman and Turkey completing 450 + show, the magical theatrical has taken audiences on a truly cultural tour of India capturing the fire, grace and passion of Indian dance. For more information and tickets, check here.
Venue: Kingdom of Dreams, Gurugram
Date: From December 20
Time: 7pm
7. Rabbi Shergill Live at Farzi Cafe, CP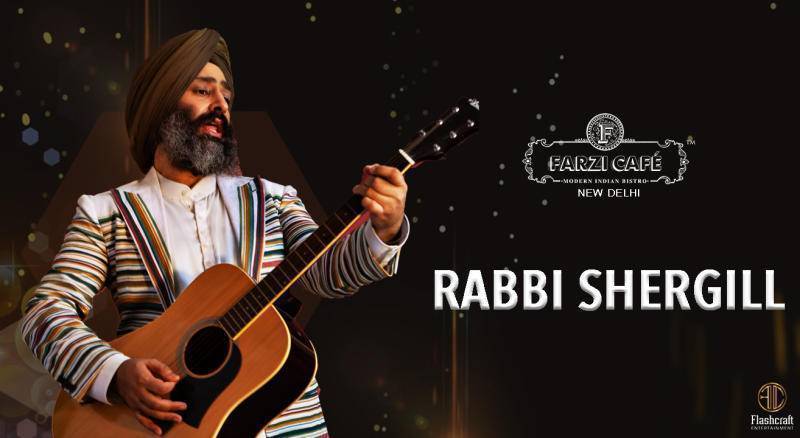 Often described as Punjabi Music's Urban Balladeer, Rabbi Shergill is an Indian musician and singer who is known for his 2005 chartbuster 'Bulla ki Jaana'. With a unique approach to music, his style can best be described as a blend of rock, pop, Punjabi with a bani style melody, Sufiaana and semi-sufi and semi-folksy kind of music with a heavy dose of western influence in it. For more information on his performance and tickets, head here.
Venue: Farzi Cafe, Connaught Place
Date: December 21
Time: 9pm
8. Groove Live with Vidya Vox
YouTube sensation Vidya Vox has been garnering a lot of views with her beautiful renditions of popular songs. To catch her live, while you snack on delicious appetizers and unlimited brews, get tickets here.
Venue: Kheer, Roseate House
Date: December 22
Time: 8pm-2am
9. The Art of Parchment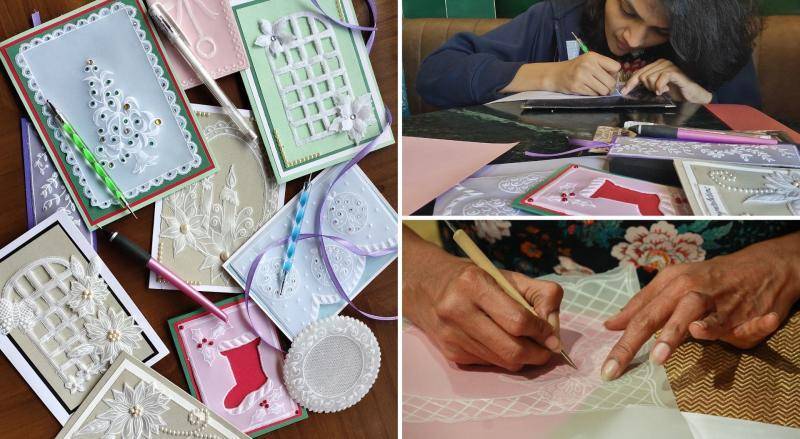 Parchment craft, also known as Pergamano, is the art of embellishing and decorating parchment paper. Master the craft of embellishing parchment paper using techniques like embossing, perforating, stippling and much more. The workshop will give you the confidence to be able to create beautiful pieces of work or cards that will have your friends and loved ones being in awe of your creativity. With the festive season approaching, how lovely would it be to give someone a hand-painted gift? Learn this beautiful art form and create beautiful greeting cards, book marks and gift tags. For more information, head here.
Venue: Chaayos, Gurgaon
Date: December 22
Time: 11am
10. 52 Public Speaking and Storytelling Meetup
If you suffer from debilitating stage fright and get extremely scared in front of an audience, the Speakers Community will help you kill that fear and learn to speak confidently in front of an audience. With each session teaching different things like confidence, killing nervousness and stage fear, how to create content and structure it, body language, and audience engagement, this will be a crucial course for those who need these skills. For more information, head here.
Venue: 91springboard Udyog Vihar
Date: December 21
Time: 4pm