The first step towards adulting is when you play the host instead of being the guest. And to do that right, serving adult beverages in slightly more sophisticated vessels is the key. Apart from feeling fancy when living that "shaken, not stirred" Martini moment, there's a scientific reason behind the association of different drinks with different glasses. Each beverage has its own specific serving glass, from wine to cocktails to liqueur. The glassware you pour your beverage into can help maximize the aromas and body of the drink, optimize flavour, and some research even suggests that the shape of your glass can also affect how much and how quickly you drink.
Get the best out of each sip and stay classy while doing it by drinking your favourite alcohol out of the right glassware.
Picture Credits
1. White Wine Glass
Usually white and rose wine is served in this slender, tulip-shaped glassware. Smaller glasses help reduce the pace of temperature rise for beverages that are served chilled, while the stem of the glass allows you to hold it without your hands heating the drink up.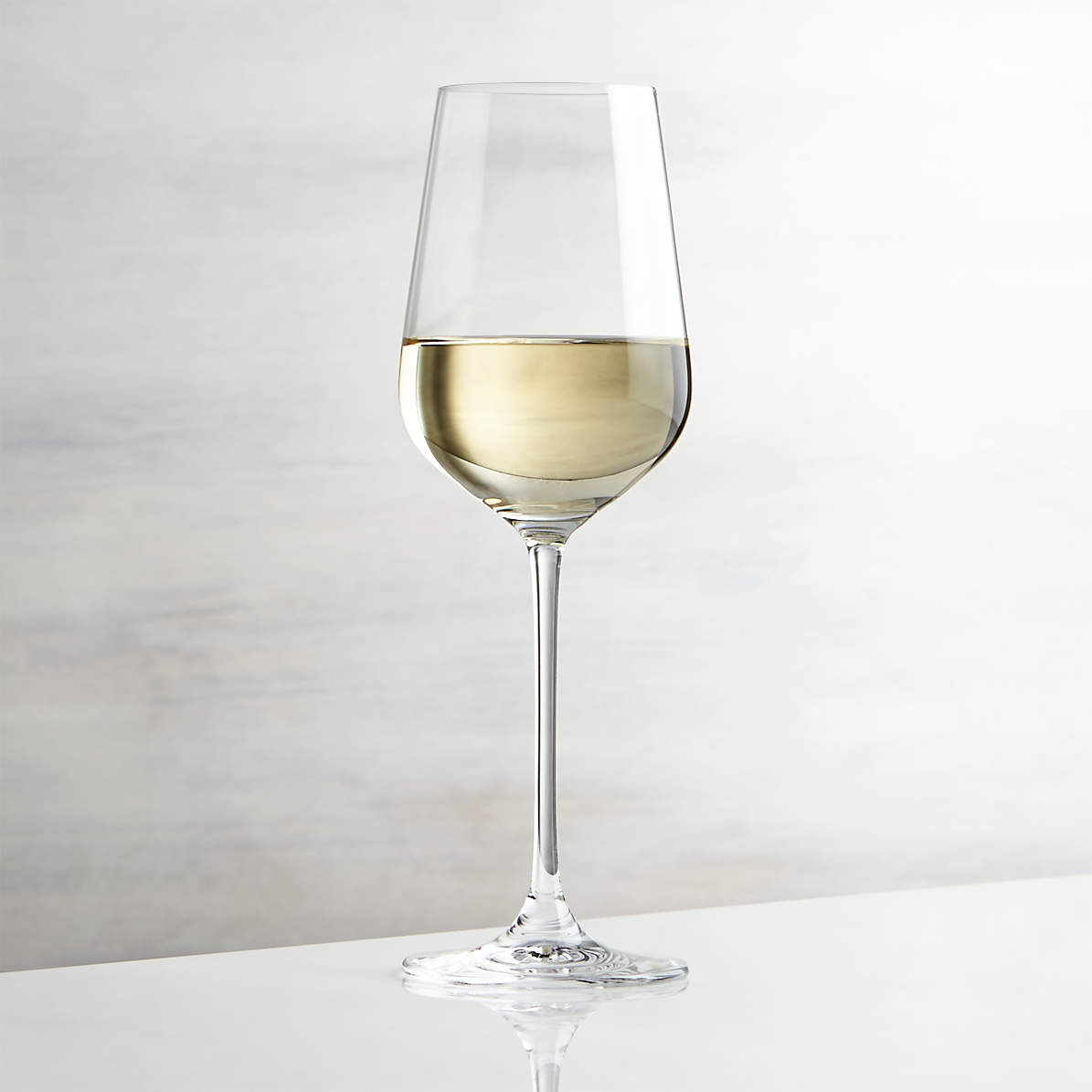 Image source
2. Red Wine Glass
Red wines are served in larger, bowl-shaped glasses to increase surface area which allows for more aroma release.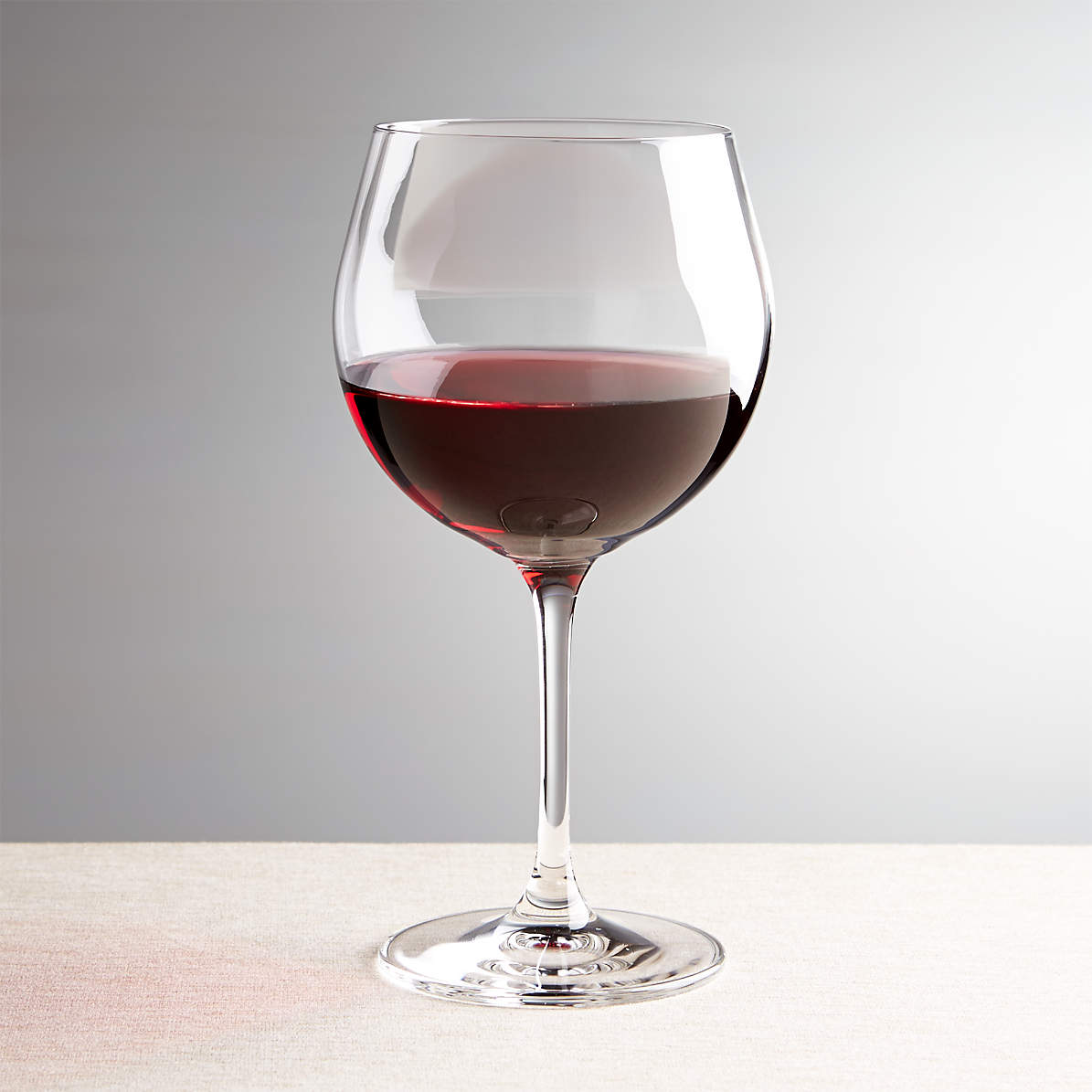 Image source
3. Trumpet Flute
Sparkling wine, including champagne and prosecco, should be served in a flute. The narrow shape of the glass helps in retaining the carbonation and flavour.
Image source
4. Tall Tulip Flute
It has about a 4-ounce capacity, with a tall, narrow bowl on a stemmed base. The tulip flute is used for Champagne, sparkling wines, and Champagne cocktails.
Image source
5. Snifter
Also known as a brandy snifter, a cognac glass, or a balloon, a snifter is a short-stemmed glass with a wide bottom and a narrow top. The wider base allows room for the release of aromas, which then get trapped at the narrow top. A rounded bottom makes it easy to cup in your hand, simultaneously warming the liquor.
Image source
6. Beer Mug
Large sized mugs are ideal for red ales, lagers, porters, stouts, or anything robust with deep flavours. The wide, cylindrical mug has thick glass walls which insulate the beer, and the large handle makes it easy to carry.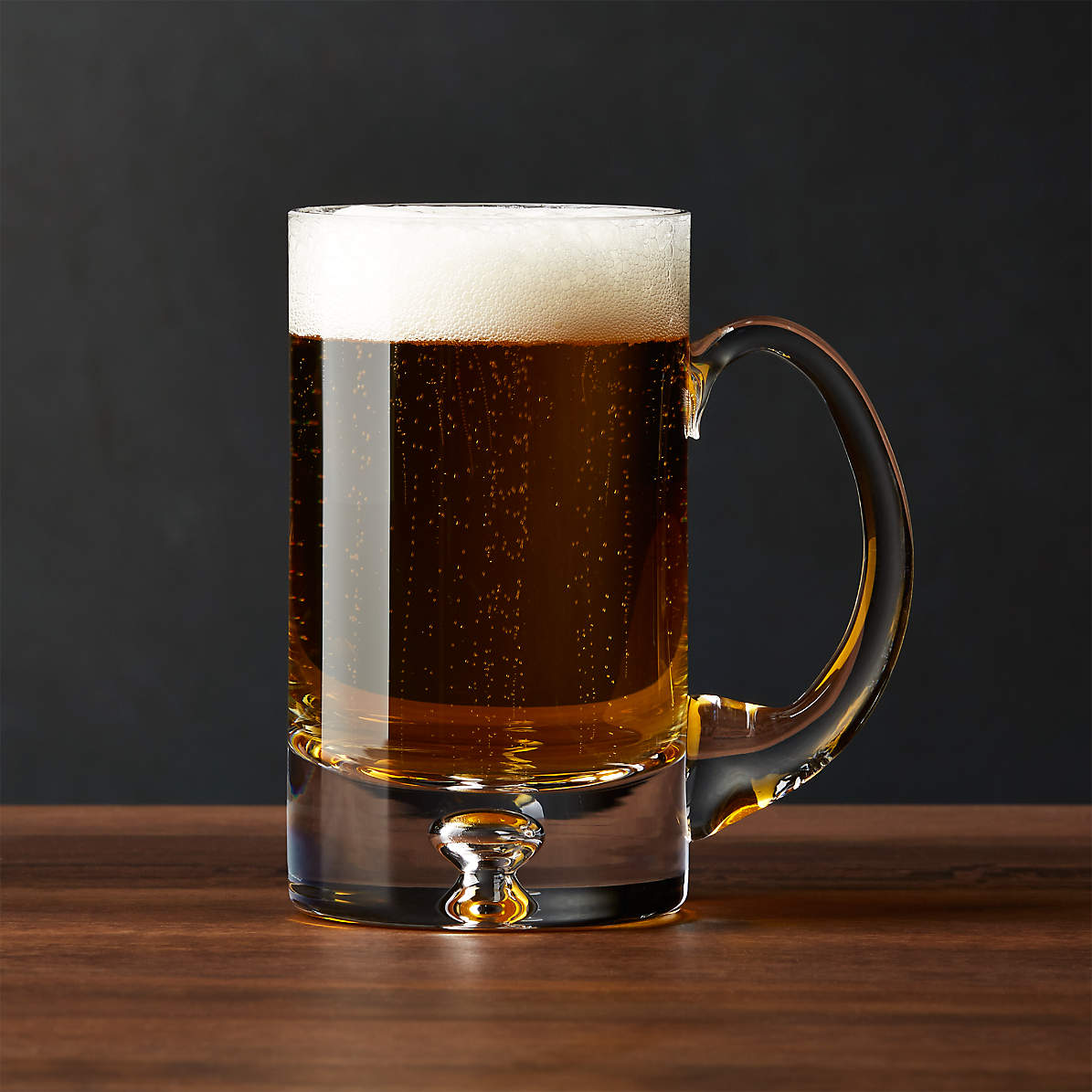 Image source
7. Pilsner
While the name makes it an obvious fit for the classic pilsner, it is also suited for other German-style beers like bock or kölsch. The tall, tapered shape captures the carbonation and colour of a pilsner while allowing a foamy head to form.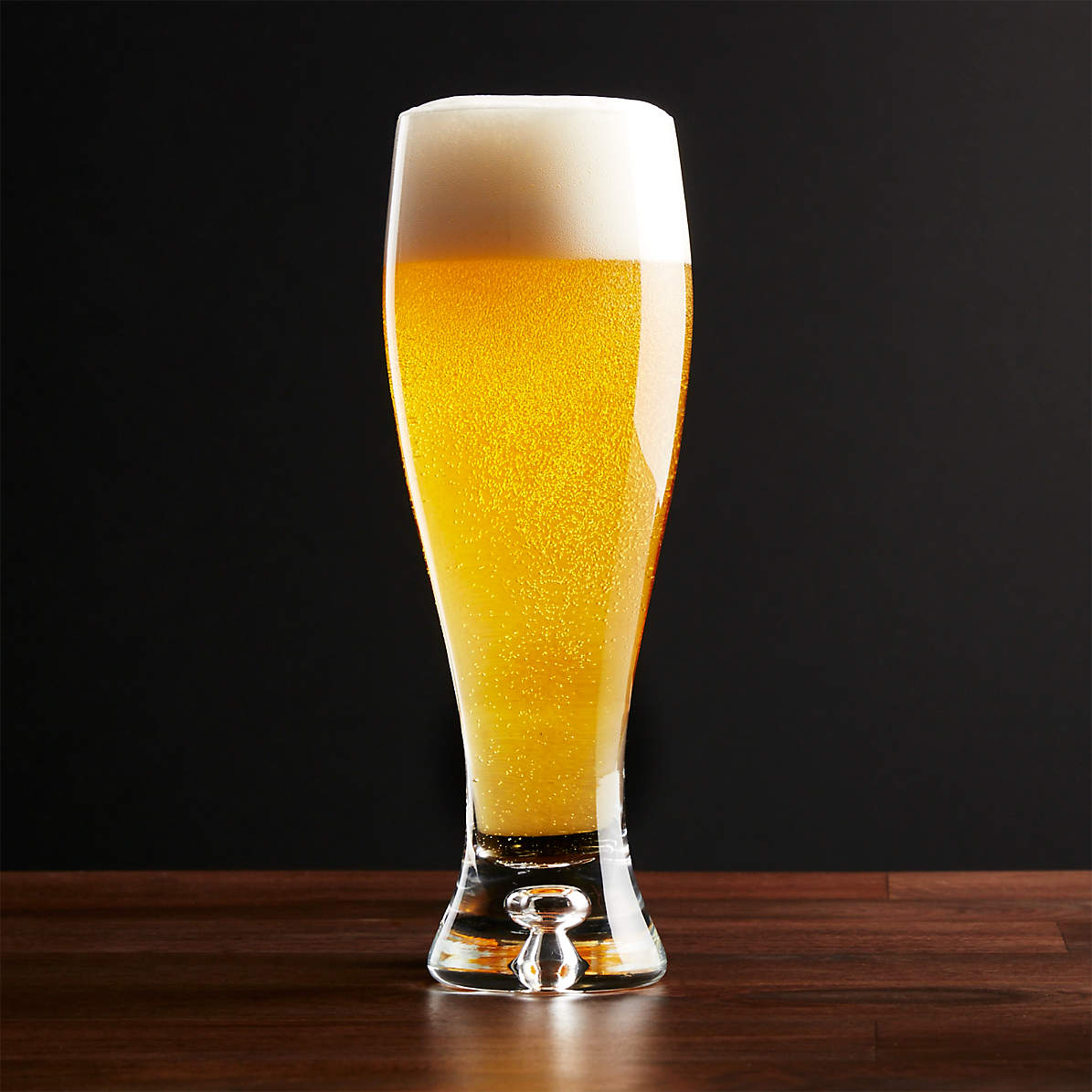 Image source
8. Martini Glass
The martini glass's cone shape prevents the ingredients from separating. Also, it is appealing to look at, no matter who's holding it.
Image source
9. Highball Glass
The highball glass is ideal for carbonated cocktails. Order a gin and tonic, scotch and soda, or an anything-and-soda combo, and you'll often find yourself holding a highball.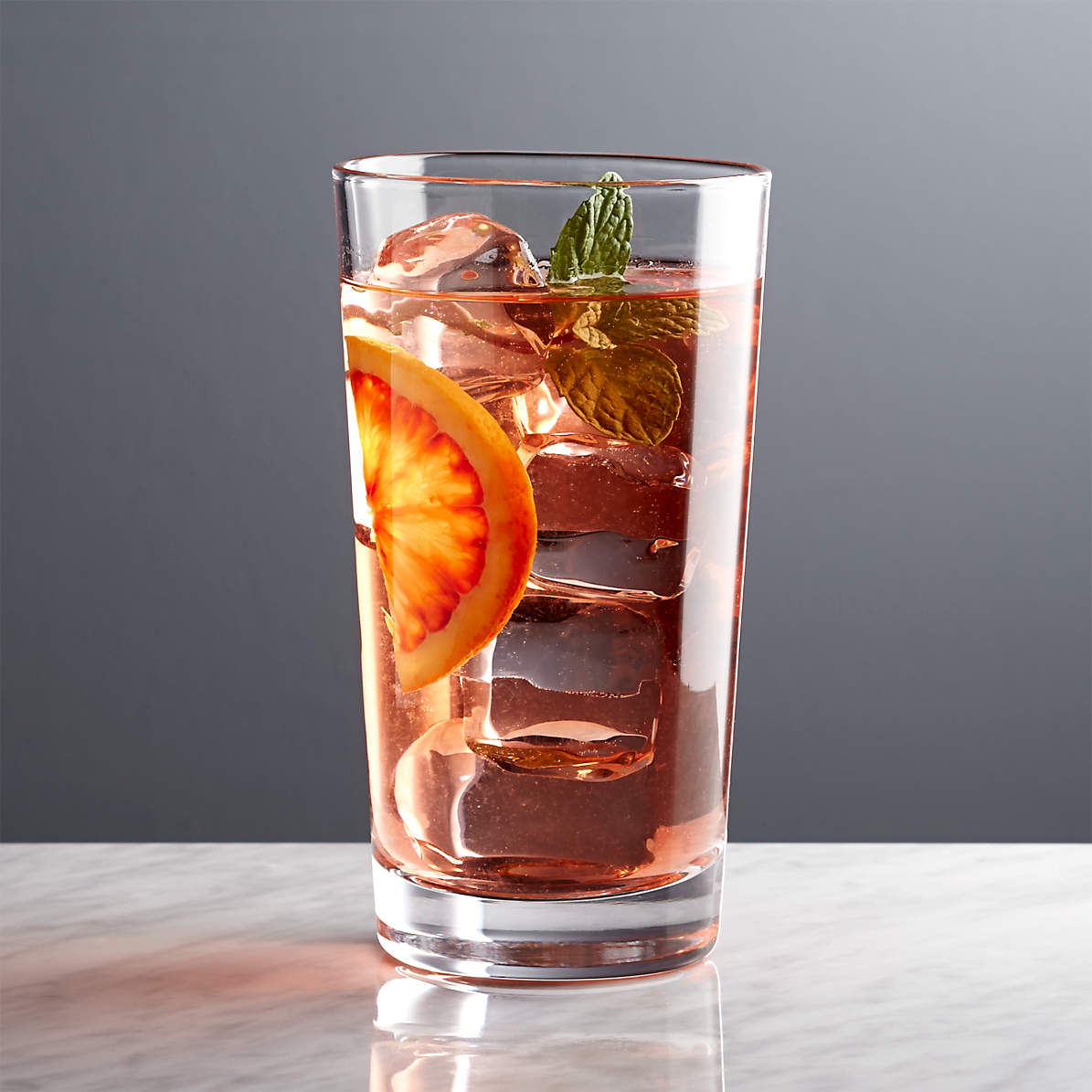 Image source
10. Lowball Glass
To have a wholesome experience, presentation and pleasure should go hand-in-hand. Lowball glasses are ideal for spirits or boozier cocktails, like scotch or brandy, served on the rocks. It can also be used for fruit juices, water, old-fashioneds, whisky on the rocks, and soft drinks.
Image source
11. Shot Glass
A shot glass is a small glass that holds approximately 45 mL and is made for drinks intended to be consumed in one quaff. Shots are also used as volume measurements in cocktail and espresso recipes.
Image source
Check out Elvy's exclusive collection of barware here.