You might have heard the term 'clean beauty products' quite often. And just like many of us, you might have also confused it for organic or natural products. Well, clean beauty products are simply those products that are free from harmful chemicals, parabens, and toxins. And since they are both skin and nature-friendly, they do not cause any damage to either. So, here are eight clean beauty brands in India that you should invest in RN!
Related: Organic Skincare Products: What Your Skin Needs From Morning To Night
1. FAE Beauty
FAE Beauty, which stands for Free And Equal, is a clean beauty brand that aims to bring in the concept of conscious beauty. And they have a range of vegan and cruelty-free products including lip colours specially made to suit Indian skin tones. From the quality to packaging and the ingredients in the products, FAE Beauty ticks all the right boxes.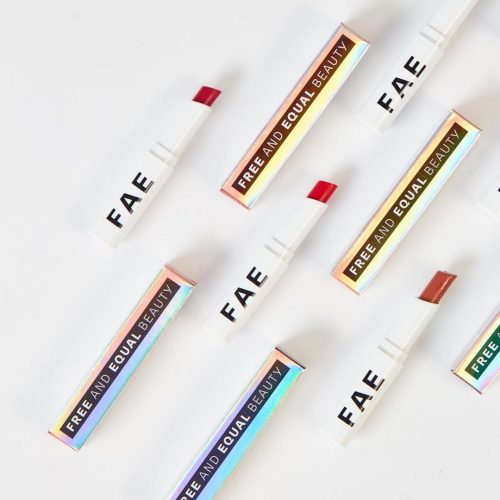 Image Source
2. Blur
Blur India is the next on our list of clean beauty brands. The brand creates its products based on its consumer inputs and feedbacks. With clean, vegan, and cruelty-free products, Blur aims to create a beauty community like no other.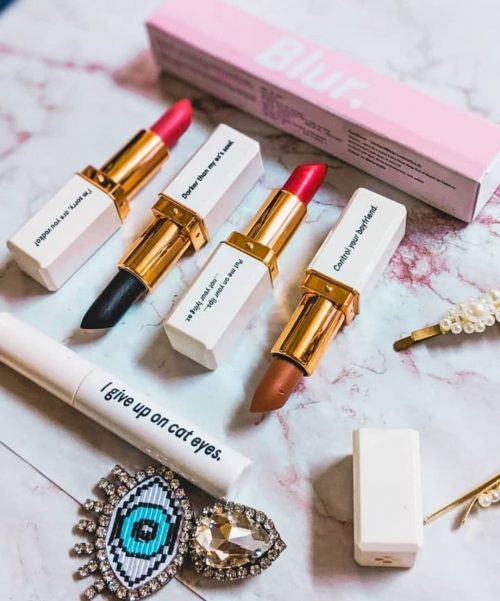 Image Source
3. Bare Necessities
Bare Necessities is a homegrown clean beauty brand. It creates products that are locally sourced and are handcrafted in India. And since they have a zero-waste ideology, even their packaging is 100% recyclable and eco-friendly. With ingredients like turmeric, coconut oil, and more, they stay away from any toxic or chemical ingredients that may harm the skin.
Image Source
4. Vaunt
Vaunt is a vegan, cruelty-free, and toxin-free skincare brand. The products are derived from the environment to give your skin healthy, clean, and simple formulation. And they include a combination of ingredients like super seed oils, botanical derivatives, and natural extracts that nurture your skin.
Image Source
5. Organic Riot
Organic Riot is creating an uncompromisingly safe range of products that you can trust and use. It is not just a clean beauty brand, it is an honest movement. And their products are made to restore your skin to its purest, most natural form. With only natural and certified ingredients, they provide a range that works for the betterment of your skin and the environment.
Image Source
6. Soul Tree
Soul Tree is a brand that uses authentic Ayurvedic recipes and honestly-sourced natural, organic ingredients. And not just this, it is the first Indian brand to offer European-certified natural personal care and beauty products. Its main focus is on the deep repair that comes from within, without any harmful side effects.
Image Source
7. Disguise Cosmetics
Disguise Cosmetics is India's first indie makeup brand trying to redefine beauty experiences. Their makeup products are cruelty-free, vegan, and pocket-friendly. From their satin-matte lipsticks to glow oils, all the products are made of the best quality ingredients.
Image Source
8. Plum
Plum is another clean skincare brand that uses plant-based active ingredients in its products. They treat your skin with love and stay away from bad chemicals and animal-derived ingredients. Plum's vegan and cruelty-free range is not just easy on your skin but it is easy on the environment and your pocket too.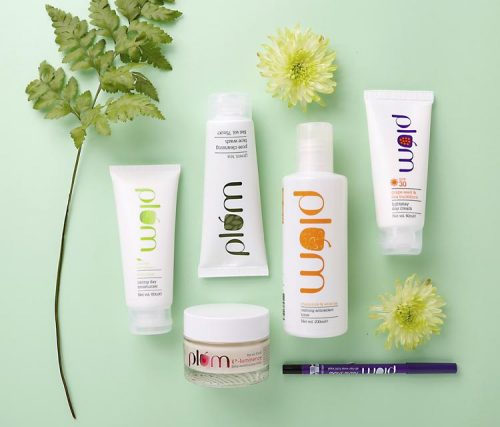 Image Source
Related: Soft, Supple, And Nourished: Hand Creams For Winter That Team AAE Is Totally Loving