Starring Ajay Devgn and Tabu, action thriller Bholaa just released in the theatres. A remake of the Tamil film Kaithi, Bholaa is directed, produced, and headlined by Ajay Devgn. A pure masala, action flick, the movie doesn't have a lot to offer beyond a whole lot of physics-defying action sequences and some poorly done CGI. Given that the movie stars actors like Tabu, Sanjay Mishra, Deepak Dobriyal, and Gajraj Rao, it doesn't let you down with its performances. Read our review to know more about Bholaa.
A whole lot of action but no emotion
When the movie starts with a young girl being told that she will have a visitor the next day, one would believe Bholaa is going to be an emotional, heartwrenching story. But, right off the bat, Bholaa establishes that it is going to be an action-heavy film. IPS Diana Joseph (Tabu) is chasing a bunch of drug smugglers along with her team, which leads her to detain a truckload of cocaine and a gang of criminals. There are guns, accidents, blowing up of things, and much more. The smuggler too is on a mission to get back his cargo and his men. Additionally, an unnamed prisoner, who is later identified as Bholaa (Ajay Devgn) is released after 10 years, while another prisoner narrates a story about how Bholaa is a man to be feared and how he is a big deal.
At a senior officer's retirement party, every cop present, except for IPS Diana, loses consciousness. Bholaa, unfortunately, is at the wrong place at the wrong time and gets caught in the mess. All the man wanted was to go meet his daughter after being released from prison, but he ends up in the crossfire between the cops and the druglords.
The moment Bholaa agrees to help the cops, albeit unwillingly and under manipulation, violence ensues. Ashwathama (Deepak Dobriyal) wants his gang and his drugs back. Diana wants to nab his entire gang. In the fight between these two, there's a trishul-wielding Bholaa, some stunt boy wannabe bikers throwing Molotov cocktails, a bunch of pehelwaans, a CGI leopard who turns out to be a scaredy cat, and some more villains.
Despite so many characters with the potential to have good back stories, Bholaa ends up being all about Ajay Devgn and his stunt double's talents with no emotional payoff. The only slightly emotional bit in the movie is when the father and daughter meet at the end. But, unfortunately, that's too little, too late.
A stellar performance by the cast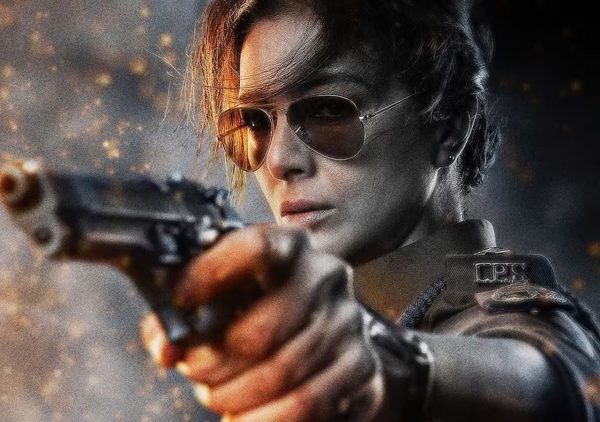 Deepak Dobriyal is the actual star of the movie. The man is a chameleon who can adapt to any role with so much ease, you forget that the same actor is playing multiple characters. Dobriyal's Ashwathama is unhinged and that shows in every action, every expression and even in the way Dobriyal moves. Ashwathama is violent, crazy, and ruthless, and Dobriyal does full justice to the role.
Sanjay Mishra as Havaldar Angad Yadav is another actor who does a great job. A man who was transferred to a new place is dropped bang in the middle of violence. His confusion and his determination are portrayed so well. Yadav comes across as a man who wouldn't choose violence, but when push comes to shove, he wouldn't hesitate to take up arms.
Tabu does a great job given the limited space she is given. Her Diana is a woman who will get her job done through any means necessary, even if it means emotionally blackmailing a bystander to do her bidding. She is struggling to make sense of the conspiracy all by herself, with no team in hand, but at no point does she give up.
If you walk into the theatres expecting a heartfelt story that'll make you shed a few tears, Bholaa is not the film for you. But, if you are willing to watch a pure masala or action thriller, give the movie a shot. Also, do watch out for a surprising cameo at the end.
Featured Image Source
Related: Chor Nikal Ke Bhaga Review: Is It A Crime Thriller Or A Revenge Drama?