Is it a heist story? Is it a crime thriller? Or is it a revenge drama? That's the existential crisis Chor Nikal Ke Bhaga faces. Or maybe that is a conscious choice taken by the director Ajay Singh. Starring Yami Gautam and Sunny Kaushal in the lead, Chor Nikal Ke Bhaga sees a flight attendant and her boyfriend plan to steal a cache of diamonds to clear an old debt. But when the plane is hijacked, their plan goes for a toss. Set over a course of one day, the movie tries hard, but does it succeed? Read our review to find out.
Starts slow, but finds its pace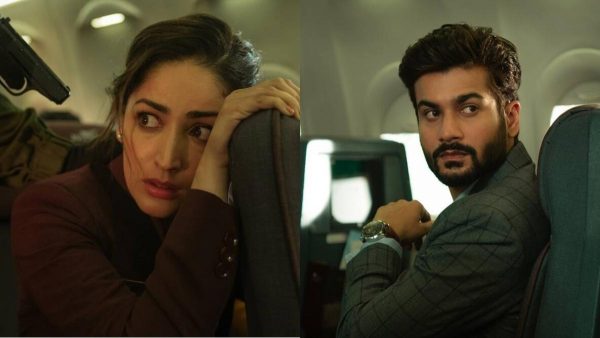 Chor Nikal Ke Bhaga starts in the present but frequently switches to the past to show how Neha (Yami Gautam) and Ankit (Sunny Kaushal) meet and fall in love. Through a series of events, some coincidences, a lot probably calculated, the two fall in love and are on the verge of starting a family. And right then, Ankit's past comes to bite him in the ass. Though Neha, due to her past which is never really fleshed out, wants no part in a crime Ankit is being forced to be a part of, she eventually agrees to it.
The first half of the movie is slow and boring. It fails to keep your attention, even when the hijack is in full swing. But Chor Nikal Ke Bhaga engages you in the second half. Once the layers start peeling and you start to see the characters for who they really are, the movie gets really good.
Some of it is predictable, and some isn't
Chor Nikal Ke Bhaga banks on being unpredictable, but it is not always so. Though a major plot point comes as a surprise, everything after that, as well as the identity of the perpetrators, is pretty predictable. The camera pans in on some characters at certain points, so you know they have some significant role to play. Yami Gautam and Sunny Kaushal put up a decent performance, but their performances give the suspense away early on. This could be a calculated directorial choice, but how successful it makes the movie is still in question.
Chor Nikal Ke Bhaga is now streaming on Netflix, and if you are in the mood for decent suspense, give it a shot.
Featured Image Source
Related: Bheed Movie Review: A Solid, Heartfelt Story That Loses Its Impact Along The Way