Revathi, born Asha Kelunni, is an actor and director who primarily works in South Indian and Hindi cinema. Since making her debut in the 1983 Tamil movie Mann Vasanai, she has only grown leaps and bounds. A beloved actor, especially in south Indian cinema, Revathi is known for her powerful yet evocative performances. Apart from being an award-winning actor, Revathi is also the director of the feature films Mitr, My Friend, and Phir Milenge. Across various languages, Revathi has delivered some fantastic performances. Here are some of her movies that showcase her versatility.
1. Love (1991)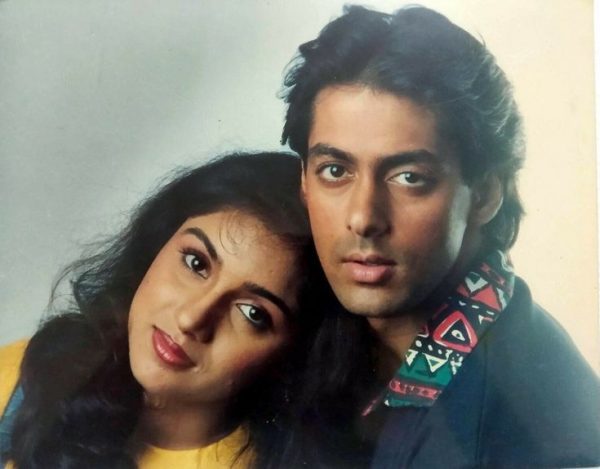 A remake of the Telegu movie Prema, Love was Revathi's Bollywood debut. The movie also stars Salman Khan alongside Revathi in the lead. The movie follows the story of Prithvi, who was jailed as a juvenile for killing his abusive father, and Maggie Pinto. Due to Prithvi's criminal background, Maggie's parents oppose their relationship and do everything in their power to separate them. How the couple deals with the opposition and finally comes together forms the rest of the movie.
Watch it on Zee5
2. Margarita with a Straw (2014)
Margarita with a Straw follows a young girl, Laila Kapoor, with cerebral palsy. An aspiring writer and a music composer, Laila moves to New York for her higher studies with her mother Shubhangini. While the movie follows Laila as she learns about herself, her sexuality, and self-acceptance, Laila's relationship with her mother are also beautifully portrayed. While Kalki Koechlin takes the lead, Revathi is commendable as Laila's mother.
Watch it on Netflix
3. Aur Ek Prem Kahani (1996)
A story that deftly portrays a complex web of relationships, Aur Ek Prem Kahani is the remake of the Kannada movie Kokila. The movie tells the story of Ranganathan's household, where Manga, played by Revathi, is a maid and Sathyamoorthy is a paying guest. A chance affair between Sathyamoorthy, who is in love with Kokila, and Manga leads to a complicated state of affairs.
4. 2 States (2014)
Based on Chetan Bhagat's best-selling book of the same name, 2 States follows the love story of a Punjabi boy Krish and a Tamilian girl Ananya. As Krish and Ananya stay with each other's family and convince them to accept their relationship, they learn more about their different cultures and accept them. Revathi makes an impact as Ananya's docile mother Radha Swaminathan. Fun fact: the song Saathiya that Radha sings at a gathering in the movie is from Revathi's Bollywood debut Love.
Watch it on Disney+ Hotstar
5. Kilukkam (1991)
Revathi plays the role of a mentally challenged rich young girl, Nandini. Her life unexpectedly intertwines with a tourist guide Joji whose luck refuses to shine. Together, they form a hilarious duo and an unlikely relationship. Revathi also reprises the role in the Bollywood remake of the movie, Muskurahat.
Watch it on Disney+ Hotstar
6. Devasuram (1993)
Devasuram depicts the intense rivalry between two feudal families – Mangalassery Neelakandan and Mundakkal Shekaran. Revathi stars as Bhanumathi, a Bharatanatyam dance graduate who initially hates and later goes on to fall in love with Neelakadan. The success of the movie spurred a sequel, Ravanaprabhu, with the three leads reprising their respective roles.
7. Molly Aunty Rocks! (2012)
Revathi plays the titular character of Molly, a woman who believes in doing what she feels is right. She lives in her own world where her reign is supreme. Molly knows what she wants out of life and Revathi brings the character to life. The movie is one of her finest performances, earning her a nomination for South Indian International Movie Awards for Best Actress.
Watch it on Jio Cinema
8. Bhoothakaalam (2022)
Bhoothakaalam is a horror film starring Revathi and Shane Nigam in the lead. Asha, a school teacher, lives with her unemployed son Vinu. Struggling to manage the household finances by herself and with her son turning to alcoholism, Asha is at her wit's end. Soon, an unexplainable presence is found at their home and they are caught amidst horrific happenings. Bhoothakaalam earned Revathi her first Kerala State Film Award for Best Actress.
Watch on Sony LIV
9. Mouna Ragam (1986)
Mouna Ragam is the movie that put Revathi up there with the most celebrated actors. Her portrayal of the spirited young girl Divya won her many accolades. The movie narrates the story of a young college student who is forced into an arranged marriage with Chandrakumar. Secretly mourning the death of her lover, Divya only wants one thing from her husband – a divorce. But as the couple spends more time together, Divya is caught in a conflict between holding on to past memories and moving on to a future with Chandrakumar.
Watch it on Amazon Prime Video
10. Pa Paandi (2017)
The movie follows Pa Paandi, a retired ex-stuntman who travels to Hyderabad to reunite with his lover from his youth, Poonthendral. As Paandi meets Poonthendral after years, he proposes to spend the rest of their lives together. How the two people who are past the prime of their lives find happiness, home, and love, forms the rest of the movie.
Watch it on Youtube
Featured Image Source
Related: 7 Mohanlal Movies That Will Spice Up Your Watchlist This Weekend