If you say you don't know how awesome Rekha is, you're lying! Bhanurekha Ganesan, popularly known as Rekha, has been the heartthrob of millions across the country for decades. The legendary actor never fails to wow us even today. Whether you talk about her magnetic on-screen presence or her captivating aura, there's no denying that Rekha is the OG diva! Having acted in more than 180 films since the age of 13, Rekha today holds a National Film Award, a Padma Shri, and 22 other awards. The best of Rekha cannot be narrowed down to a small list. However, as the glamour queen turns 66 today, we present to you some of her most evergreen films.
1. Umrao Jaan (1981)
Image Source
When one thinks of Rekha, the first film that comes to mind is undoubtedly Umrao Jaan. This iconic film established her as a versatile actress and won her the National Film Award.
2. Khubsoorat (1980)
Image Source
Even though the film was remade with Sonam Kapoor in the main lead, Khubsoorat will always be Rekha's golden project as the rule-breaking Manu.
3. Khoon Bhari Maang (1988)
Image Source
Strong female leads are not a new phenomenon in Bollywood. In 1988, Khoon Bhari Maang proved that we didn't need a leading male character if we had a good script and Rekha. She played the role of a wife who returns to take revenge from her husband who left her for dead.
4. Aastha (1997)
Image Source
Aastha didn't fare well with the audience. However, the film is worth mentioning here as it proves how versatile and bold Rekha was with her characters. In Aastha, she played the role of a wife who takes to prostitution to fund her luxuries.
5. Silsila (1981)
Image Source
Silsila is, undoubtedly, one of the most popular films in Hindi cinema. It gained even more popularity because of the alleged love triangle between Amitabh Bachchan, Jaya Bachchan, and Rekha which made people question if the film reflected the trio's real life!
Related: 'Outsider' Rajkummar Rao Turns 36: Here Are 11 Of His Most Iconic Roles
6. Ijaazat (1987)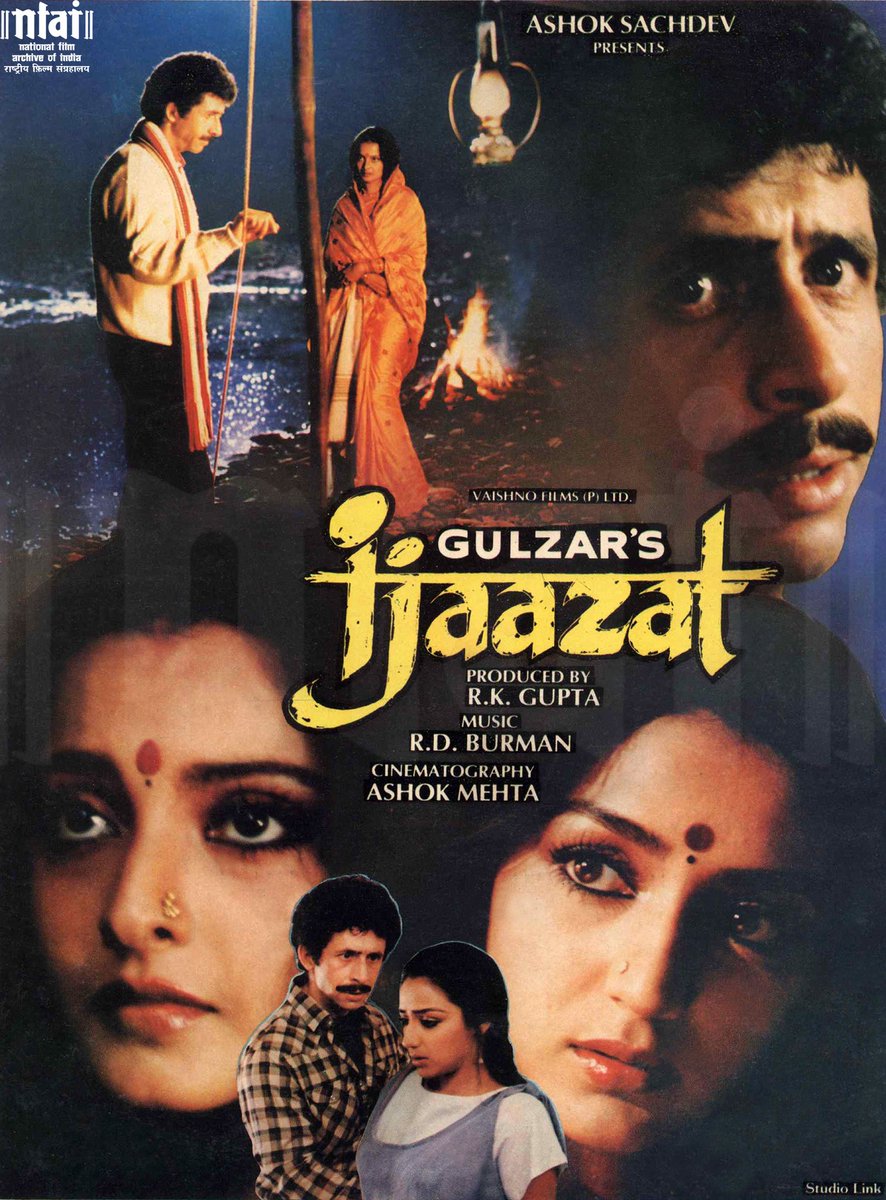 Image Source
Ijaazat showed Rekha as a woman who accidentally runs into her ex-husband after five years of divorce. The two then reflect on their broken marriage and what went wrong between them.
7. Ghar (1978)
Image Source
They say the essence of a house is the family that makes it a home. But what happens when an incident causes psychological distance between the married couple? The film was much talked about due to Rekha's portrayal of a rape survivor.
8. Lajja (2001)
Image Source
When the world was still learning about feminism, Lajja came out as a strong portrayal of women at the receiving end of male chauvinism. Rekha played the role of Ramdulari, a village midwife who refuses to be bound by gender-based ties.
9. Koi… Mil Gaya (2003)
Image Source
For millennials, Koi… Mil Gaya is at the top when it comes to the best of Rekha. The Indian film industry is often surrounded by reports of actors wanting to play younger roles. Rekha, however, broke out of that barrier and proved that an actor can make any role worth a million bucks.
10. Pyar Ki Jeet (1973)
Image Source
Pyar Ki Jeet had Rekha play the role of a woman who is abducted by dacoits during her wedding. However, when she returns after being rescued by the police, her family rejects her a 'tainted woman'. Following the rejection, Rekha's character falls in love with another man only to be subjected to the same ridicule again.
11. Kalyug (1981)
Image Source
With a storyline based on the plot of Mahabharata, Kalyug revolves around the days of licence raj in India and the self-serving ideals including killing family members. The film even won a Filmfare Award for the best film.
Rekha has forever been the diva that we all look up to. So, it's safe to say that the best of Rekha is not just her character range but also her individual personality. As the original Bollywood queen turns a year older, we wish her the happiest of years ahead!
Featured Image Source