Bollywood movies are definitely run by the stars who lead the show. And sometimes, even the supporting cast shines through. But every now and then, a cameo or a special appearance in a Bollywood movie takes the world by storm. They often leave quite an impact on the audience, and some even manage to outshine the regular cast. So, here are our favourite Bollywood cameos that set the screens ablaze.
1. Deepika Padukone in Jawan
We did go to the theatres to watch King Khan in all his glory, but let's be honest, Deepika Padukone as Aishwarya Rathore impressed us with her performance. She had a special appearance in Jawan and she nailed it. In the 20-odd minutes that DP was on screen, she made us laugh and cry and gave us some solid chemistry with SRK. Deepika Padukone in Jawan is hands down one of the best Bollywood cameos we have seen in a while.
Related: Jawan Review: Shah Rukh Khan Is The King Of Bollywood And This Film Proves Why

2. Irrfan Khan in Haider
There is no question that whatever Irrfan Khan touched, he turned it into gold. He was the Midas of Bollywood and his presence is sorely missed. The actor graced us with his presence in Haider for a mere 10 minutes, but he managed to imprint himself in our minds in a way only Irrfan Khan could. In Haider, Irrfan Khan took on the role of Roohdar, the ghost of Kashmir. With ominous music to back him, he also had quite a heroic entry. And let's not forget his now iconic dialogue, "Shia bhi hoon, Sunni bhi hoon, main hoon pandit, main tha, main hoon aur main hi rahunga…"
Related: 17 Irrfan Khan Movies Which Celebrate His Art & Unique Craftsmanship

3. Jimmy Shergill in Munna Bhai MBBS
Jimmy Shergill made an appearance in Munna Bhai MMBS as a cancer patient who just has a few months to live. After his diagnosis, Munna does everything to make Zaheer's life happy and unburdened in his last few days. The actor charmed us with his smile and also broke our hearts when his character died.
Related: Why Circuit From 'Munna Bhai MBBS' Is The BFF Everyone Deserves

4. Amitabh Bachchan in English Vinglish
Amitabh Bachchan made his presence felt in English Vinglish within just a few short minutes. As Sridevi's Shashi jets off to the USA by herself, she finds a kindred spirit in Amitabh Bachchan. He gives her some much-needed confidence and that advice then empowers her to take the first step in finding herself.
5. Bollywood in Om Shanti Om
Nothing beats the entirety of Bollywood making an appearance in Om Shanti Om to dance together. While the entire music album of the movie was purely amazing, Deewangi Deewangi had a whole other fanbase. From Mithun Chakraborty and Rekha to Salman Khan and Kajol, several industry biggies made their presence felt in the song.
6. Hrithik Roshan in Don 2
Hrithik Roshan pulling off his mask to reveal Shah Rukh Khan aka Don was the biggest plot twist we saw in Don 2 and we loved it. Seeing two superstars take on the role of the same character was fun and kickass to watch. It also made us wonder what it would be like for Hrithik Roshan to play a full-fledged character like Don.
7. Shah Rukh Khan in Luck by Chance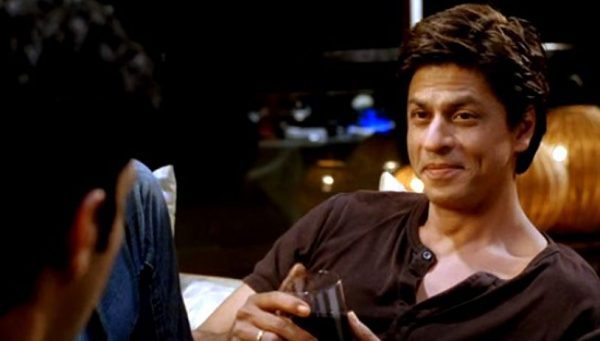 Luck by Chance was a movie that saw quite a few cameos. And while all of them were interesting to watch, it was Shah Rukh Khan's cameo that left the most impact. The movie follows Vikram Jaisingh, an aspiring actor who struggles to make it big in Bollywood. After he gets his first hit, Vikram runs into Shah Rukh in a bar where the latter gives the former some really important life lessons. SRK advises Vikram not to let fame get to his head or leave behind people who stood by him as he was struggling. In a short cameo, SRK delivered an impactful message with just as much gusto as he would a heroic role.
8. Salman Khan in Pathaan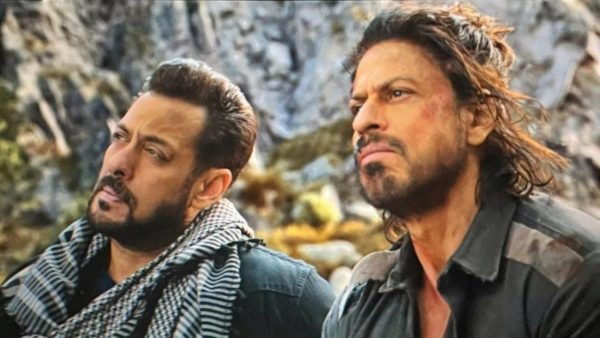 Salman Khan's cameo in Pathaan was undoubtedly one of the biggest we have seen this year. As soon as Tiger walked onto the screen, people erupted in hoots and whistles, and much-deserved ones too. It was fabulous to watch Salman and SRK taking on the goons together. Not to mention, the entire episode was the highlight of Pathaan. The best part, though, was the conversation that Pathaan and Tiger have in the post-credits scene where they showcase a sense of self-awareness without losing any humour.
Featured Image Source