Produced by Farhan Akhtar's Excel Entertainment, Bambai Meri Jaan is a period crime thriller set in the 1960s and 70s in Mumbai. Starring Kay Kay Menon and Avinash Tiwary in the lead, the series also stars Kritika Kamra, Saurabh Sachdeva, Nawab Shah, Nivedita Bhattacharya and Amyra Dastur in prominent roles. Bambai Meri Jaan is a classic case of good versus evil, right versus wrong and principles versus desires. The series is based on the book Dongri to Dubai: Six Decades of the Mumbai Mafia by former investigative journalist Hussain Zaidi published in 2012. Here's our review of Bambai Meri Jaan.
Slow-paced, but with powerful performances
Bambai Meri Jaan is, without a doubt, a show driven by performances. The acting is what makes the series a notch above the rest. The first episode starts with Dara Kadri (Avinash Tiwary), a gangster in Bombay who is ready to flee his home. He is trying to convince his father, Ismail Kadri (Kay Kay Menon), to leave with him, but his father refuses to budge. The series then shows a flashback and we see where everything started.
Narrated by Ismail Kadri (Kay Kay Menon), Bambai Meri Jaan follows the love-hate relationship between the father-son duo of Ismail and Dara. Ismail is an honest police officer whose aim is to clean the Bombay streets of crime, especially by cutting down on smuggling and drugs. It's not an easy feat to achieve, because the local goon, Haji Maqbool (Saurabh Sachdeva), does everything in his power to undermine Ismail and cause problems for him.
In stark contrast to Ismail is his son Dara. Dara grows up seeing poverty. And when his father loses his job, there are days when there isn't enough food on the table. Unlike Ismail, Dara isn't very righteous as he believes honesty doesn't serve well. As a kid, when his father tells him a man like Haji Maqbool will be punished by God, Dara asks him, "But hasn't he been blessed with a luxurious car?" The divide between the father and son is prevalent right from the beginning, and the gap only grows wider with time.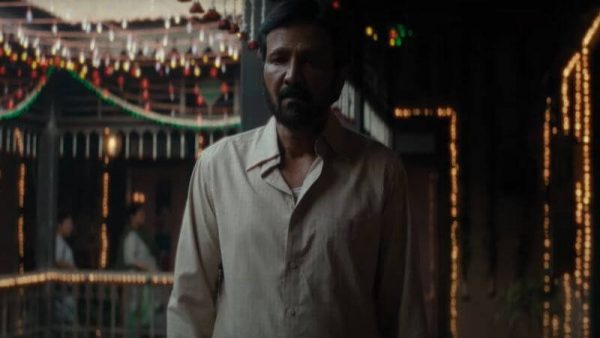 The first three episodes are just a flashback leading to who Dara is currently and the narrator of his story who is none other than his father. The initial episodes set the scene as to what the community is like in the 1960s, the crime and barbarity of the time, and it sets the various players on the scene who will likely shape Dara into the man he is today. The initial episodes tend to be a little slow, but the powerful performances by Kay Kay Menon and Saurabh Sachdeva elevate the show to a different level.
Kay Kay Menon is a brilliant actor and his nuanced expression is the charm of the series. His righteousness and his desperation to stand strong in the face of adversity are portrayed brilliantly. As Haji Maqbool, Saurabh Sachdeva portrays a quiet devilishness that shows just how dark and cruel the character actually is.
This review of Bambai Meri Jaan is based on the first three episodes, so we haven't yet seen the brilliance of Avinash Tiwary and Kritika Kamra. But, with the way the show progresses, it will only get better with each passing episode.
Can you watch Bambai Meri Jaan with your family?: Nope. There's a lot of foul language and gruesome scenes shown explicitly.
Featured Image Source
Related: Bambai Meri Jaan: A Promising New Series From The Makers Of Mirzapur