Directed by Madhur Bhandarkar and starring Tamannaah Bhatia in the lead, Babli Bouncer is the story of a young girl from a small town who moves to a big city. Hailing from Asola Fatehpur, Babli is the daughter of a pehlwan. Much to her father's pride and her mother's dismay, Babli is nothing like the traditional gaon ki chhori who can make gol rotis and be bashful in front of men. Sounds like something you've seen before? Read this review of Babli Bouncer to find out if the movie stands out from the rest of the crowd.
An all-out Tamannaah movie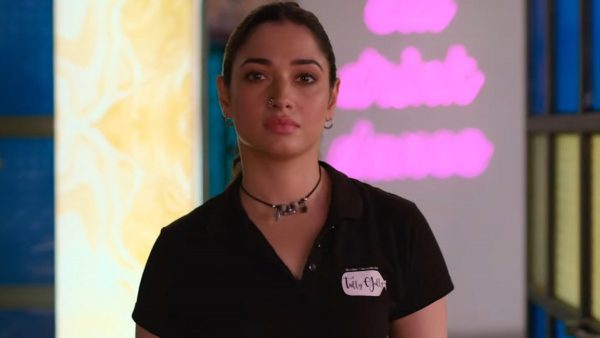 Babli Bouncer is all about Tamannaah. She is the star of the movie, and frankly, she is the only one who makes even a mild impression. Like the pehlwans in her father's arcade, Babli is physically strong, stronger than the men in fact. She is righteous, eats like men, talks a little rough, and doesn't hesitate to burp in public after a glass of lassi. Much to her mother's chagrin, Babli refuses to change. That is until she falls in love with her school teacher's son, Viraj. Suddenly, Babli's only aim in life is to get married and have two kids. But Viraj tells her a woman should aim for more than a marriage and should learn to be independent.
In a bid to impress Viraj, Babli moves to Delhi to work as a bouncer, in the same club the men of her village work. Even then, the only thing on her mind is impressing Viraj. That only lasts till the time she is rejected mercilessly by Viraj for being a 10th fail, non-English speaking, less-than-perfect woman. Now starts Babli's transformation to learning something, being something, and being independent.
The rest of the story is as clichéd as it can get, but Tamannaah as Babli does a good job. She gets the mannerisms right, the accent sounds believable, and Tamannaah embodies Babli in her entirety. A nod to Babli for not actually changing her entire personality just to be someone a guy would like.
As clichéd as it can get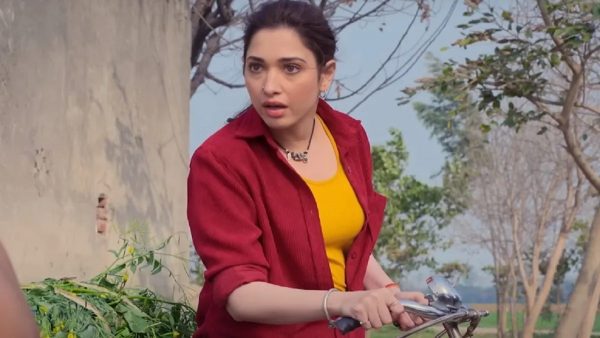 There is nothing special about Babli Bouncer as a movie. It could have been a movie focusing on the lives of female bouncers, and how easy or difficult they have it in a largely male-dominated field. Instead, the movie was just about Babli. There really is no conflict or any major complexity in Babli's life. Everything is too breezy to actually add any drama. From the first frame to the last, there is no novelty in the film and it sticks to all the clichéd tropes of a small-town girl trying to make it big in the city. There are some funny and slightly heart-warming moments, but largely, the film is quite drab.
Babli Bouncer is now streaming on Disney+ Hotstar.
Featured Image Source
Related: Jogi Review: A Riveting Story Of Friendship And Survival In 1984 Delhi