Aanand L. Rai's Atrangi Re is a breath of fresh air, unlike many other cliche Bollywood rom coms. Starring Sara Ali Khan, Dhanush, and Akshay Kumar in the lead roles, the movie completely holds you in its grasp. And with quick-paced storytelling, strong characters, and a lot of humour, this one is an unconventional love triangle. Read our Atrangi Re review while you get your popcorn ready.
A tragic marriage, a comical portrayal
Rinku Sooryavanshi (Sara Ali Khan) is a rebel child who keeps running away with her lover Sajjad Ali Khan (Akshay Kumar). And since she is an orphan, she stays at her maternal grandmother's place where she is mistreated and beaten up. Fed up with Rinku's behaviour, her grandmother decides to marry her off to any man in sight within two days. Enter Vishu (Dhanush). Vishu is an aspiring doctor who ends up in Bihar for work. But due to some misunderstanding, he gets kidnapped by Rinku's family and the couple is drugged and forcibly married off.
When the realisation hits Rinku and Vishu on their way back to Vishu's home, they both decide to separate their ways as none of them wanted the marriage in the first place. And FYI, Vishu is already engaged and getting married in the same week!
An eccentric love triangle and a bucket full of emotions
By this point, you'll probably fall in love with both the leads or at least Vishu ('cause oh my god). Rinku tells Vishu that Sajjad will soon be on his way to get her and things will settle down. So, Vishu takes her along to his wedding where he realises that he is in love with her. And then, post some drama, a bucket full of emotions, and dance numbers, the wedding gets called off. When Vishu finally confesses his feelings (in Tamil) to Rinku, they go over her head. At this moment, Rinku knows that she faintly likes Vishu too, but right at that moment, her long-lost boyfriend is back with a bang! What follows next is something you wouldn't expect, and I'm really trying to hold back spoilers, so just move on!
The music and casting of this movie are everything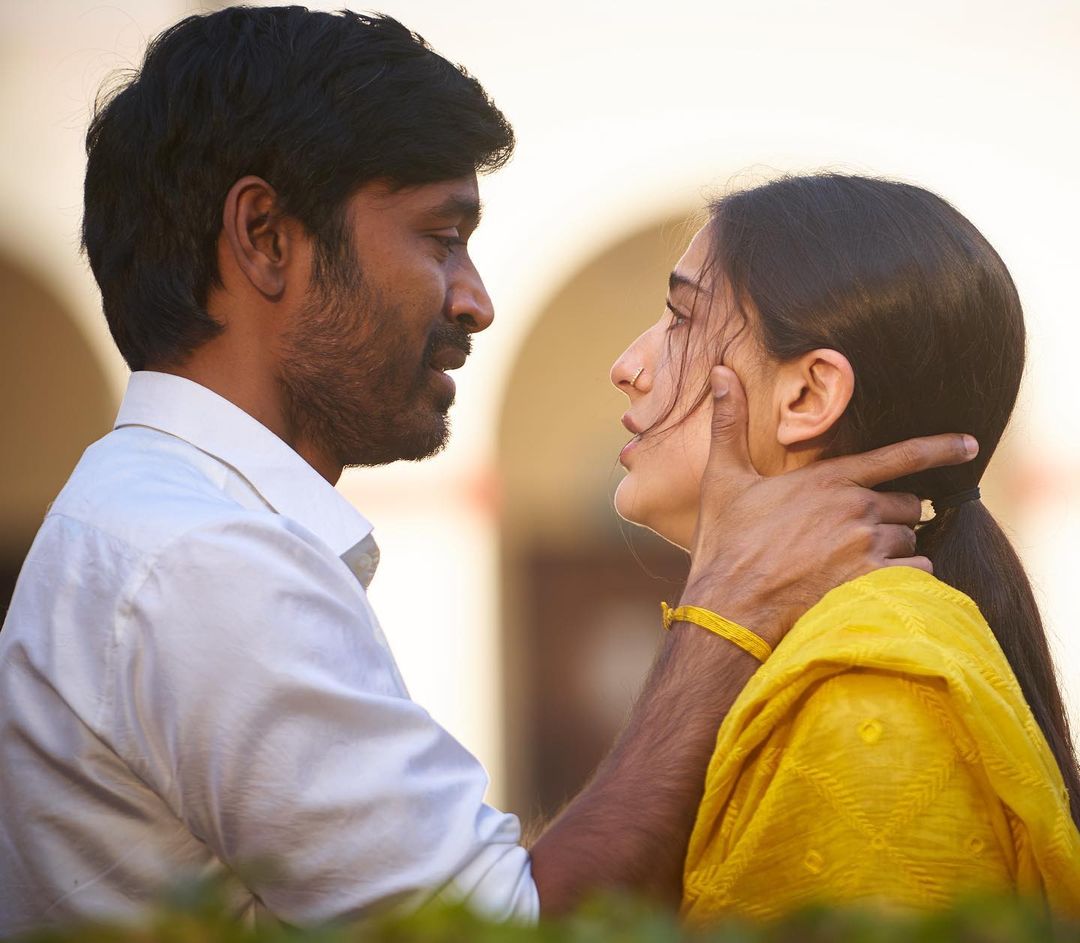 A.R. Rahman gave life to Atrangi Re with the soundtrack. It is so groovy, fresh, and fits right into the film. The music does its job of bringing out all the emotions and keeping the movie flawless. You may be wary of the cast but everyone fits into their role seamlessly. Sara Ali Khan stands out and justifies the screen space given to her. Akshay Kumar adds the magical touch and brings out Sara's character even more. And my new crush Dhanush is impeccable! Apart from these three, the supporting cast balances out the main characters and everyone fits perfectly in the storyline. Bookmark this film for your weekend watchlist.
Atrangi Re is streaming now on Disney+ Hotstar.
Related: 83 Review: This Film Will Give You Goosebumps And Make You Cry For All The Right Reasons