In the past couple of years, we have seen a steady rise in gay romances or BLs also known as Boy Love shows. Many Asian countries like China, Taiwan, South Korea, Japan, Thailand, and the Philippines have given us nuanced queer stories in dramas. BLs have their origin in "yaoi" in Japan, a fictional media that features homoerotic relationships between male characters. Asian BLs are usually short format content with a low episode count and short runtime. This makes BLs the perfect pick for a weekend binge. Here are eight Asian BLs handpicked for you to watch over the weekend.
1. Semantic Error (South Korea)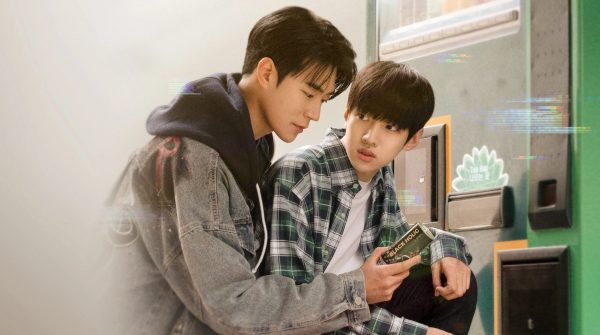 A classic case of opposites attract, Semantic Error is a 2022 South Korean BL. It stars Park Seoham and Park Jae Chan in lead roles. An inflexible, rule-abiding Chu Sang Woo is an engineering student who is working on creating a game. Jang Jae Young is a free-spirited artist who lives by his own rules. When the two meet, sparks fly, but they also get off on the wrong foot. How the strict engineer and the playful artist navigate their relationship is what makes up the rest of Semantic Error.
Watch it on Viki
2. To My Star (South Korea)
Kang Seo Joon was once one of the biggest and most popular stars in South Korea. Freshly caught in a scandal and with a declining career, he moves into his friend's house to stay away from the media. Han Ji Woo is a quiet chef who stays aloof and is unbothered by the stardom and fame of Seo Joon. When the two end up living together in the same house, love can't be far behind. As they live together, they realise how drastically different their lives are and how their outlook on love, life, and everything else differs. This 2020 drama series starring Son Woo Hyun and Kim Kang Min is all set to come out with a second season later this year.
Watch it on Viki
3. Gaya Sa Pelikula (Philippines)
Gaya Sa Pelikula is a 2020 BL series from the Philippines starring Ian Pangilinan and Paolo Pangilinan in the lead. Karl is an introverted architecture student currently living in his uncle's condo because his parents want him to be financially independent. To pay his rent and bills, he takes up a freelancing gig. But when his client disappears, he is in a bind. Vlad is Karl's neighbour who proposes to share his house to hide from his parents in exchange for paying the rent. After some push and pull, Karl and Vlad end up living together and soon learn all about each other. Gaya Sa Pelikula is not just a cutesy romance. It also beautifully deals with homophobia, being closeted, and the discomfort that comes with it.
Watch it on YouTube
4. SOTUS: The Series (Thailand)
SOTUS: The Series is a Thai BL that stars Perawat Sangpotirat as Arthit and Prachaya Ruangroj as Kongphop. Arthit and Kongphop are engineering students with the latter being a freshman. To get into the Faculty of Engineering, students go through a hazing process by following the code of the S.O.T.U.S system. Arthit is the head hazer whose methods are considered to be an abuse of power. Because of fear, no student stands up to him, until Kongphop arrives. This leads to a strained relationship between the two. But with further encounters, both of them warm up to each other and eventually fall in love. The series also has a sequel by the name of SOTUS S: The Series which takes place two years after the events of the original series.
Watch it on YouTube
5. My Love Mix-Up (Japan)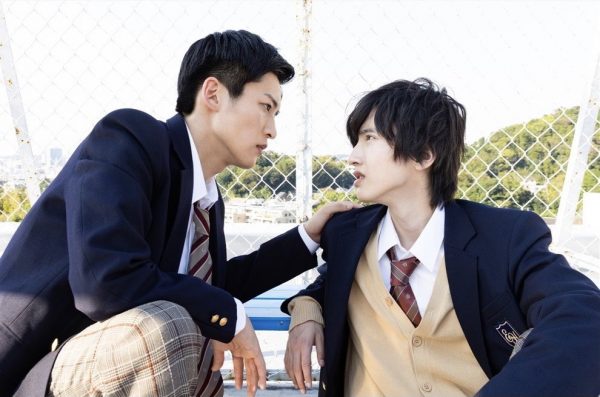 My Love Mix-Up, also popularly known as Kieta Hatsukoi, is a Japanese BL adapted from a manga of the same name. The series follows Aoki who gets caught up in a funny situation all thanks to an eraser with the wrong man's name. Aoki thinks that the girl he has a crush on is in love with another boy. The boy, on the other hand, thinks Aoki has feelings for him. With this complicated mix of confusion, misunderstandings, and love, how will Aoki find his true love? My Love Mix-Up is one Asian BL you need to add to your watchlist.
Watch it on Netflix
6. Love by Chance (Thailand)
Pete is a timid freshman who comes from a wealthy family. Experience has taught him that people only want him for his money and letting people in just causes heartache. This becomes even more obvious when people learn that he is gay. So, Pete uses his shyness as a means of self-preservation. An accident leads Ae into his life and things change drastically. The kind-hearted Ae wants to protect Pete and saves him from his blackmailing ex. Unbeknownst to each other, both Pete and Ae fall in love with each other, but don't reveal their feelings. Pete, because he knows how society treats the people who don't conform to societal standards, and Ae because he doesn't want to lose his friend. The series also has a sequel, Love by Chance 2: A Chance to Love.
Watch it on Viki
7. Until We Meet Again (Thailand)
Until We Meet Again is an Asian BL that tells the fated love story of Korn and Intouch. One is the son of a Thai mafia don and the other is a regular boy who is so in love with Korn. While Korn tries to keep Intouch at a distance, he can't help but fall in love with him. In the 20th century, where being homosexual is nothing short of a crime, Korn and Intouch's love is doomed from the start. A tragic incident claims both their lives, but their love was too strong for even death.
Decades later, Pharm and Dean are two university students who are drawn to each other. Both of them are plagued by nightmares and feel like they are missing someone important from their lives. When they meet each other, it feels like the pieces of a puzzle finally fit. As the two start to fall in love, they realise they are somehow linked to Korn and Intouch. But will Pharm and Dean finally have the happy ending that was denied to Korn and Intouch?
Watch it on Viki
8. Mr Heart (South Korea)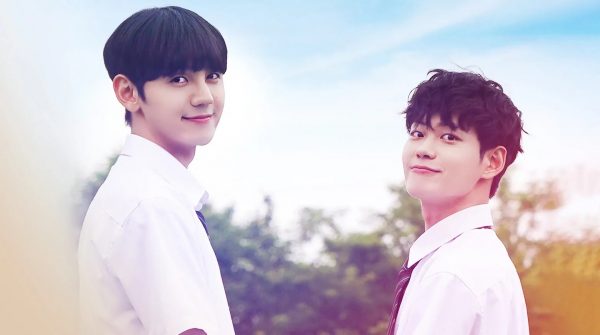 Sang-Ha is a member of his school's track team. He loves to run, but sprinting is what brings him joy instead of running long distances. Jin Won is the exact opposite. He is the school's star marathon runner, well on his way to becoming a marathon superstar. When Jin Won struggles to maintain his record-breaking stats, his coach brings in Sang-Ha. Jin Won is initially antagonistic to Sang-Ha, but with time and determination, both of them find a middle ground. As they spend more time with each other, feelings get involved. Will they find a way to their happily-ever-after without sacrificing their dreams? Mr Heart is another cute Asian BL to add to your watchlist.
Watch it on Viki
Featured Image Source
Related: Bros Before Beaus: 7 Korean Drama Bromances You Would Hate To Miss Out On