What turns a house into a home? It's your personal touch. Right from the colours to the textures, patterns and the arrangement, a home decor speaks volumes about each woman's style. So if you are wondering how to turn your lifeless living space into a warm and welcoming den without breaking the bank, then we've got some tips for you. All you need is to put some creative energy and a bit of a personal charm to make your home unique – just like you.  Take inspiration from these 5 things and add character to your home.
1. Carpets
Carpets can pop up any room, be it the dining area or your bedroom. Depending on whether your style is classy, posh, or quirky, throw in a carpet that suits your personality to brighten up your room instantly. From rustic shades to pretty prints and classy textures there is a lot you can pick from. Wondering where to find these? Well, Carpet Cellar has something for everyone's taste. So, get going and pick one that suits your style and personality.
2. Adorn your walls
There's no better way to show who you are and what you love than by creating a personalized photo wall. Pick a bare wall in your home crying for some love. Hang all your travel pictures, childhood memories, family portraits on it. (Pro tip: Paint the wall in a bright shade or give it a textured finish to draw more attention to it.) Make sure you pick the right frames to give the photos a more structured look. Home decor expert, Elvy, has some classy and sleek frames which will turn your pictures into a pretty storyboard. Go ahead, grab them and get started with your signature photo wall.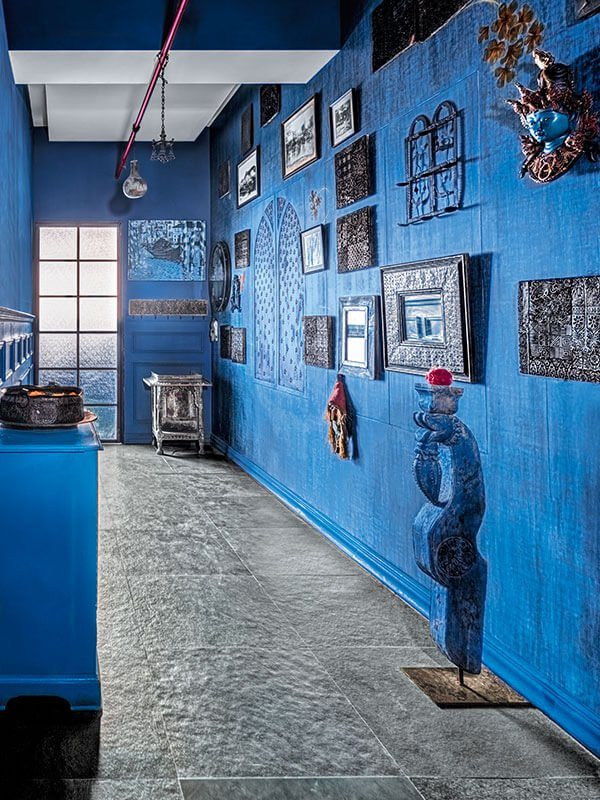 You can also turn your wall into a quirky piece of art. Paint it in contrasting bright colours and hang vintage mirrors on it from Artisans Rose.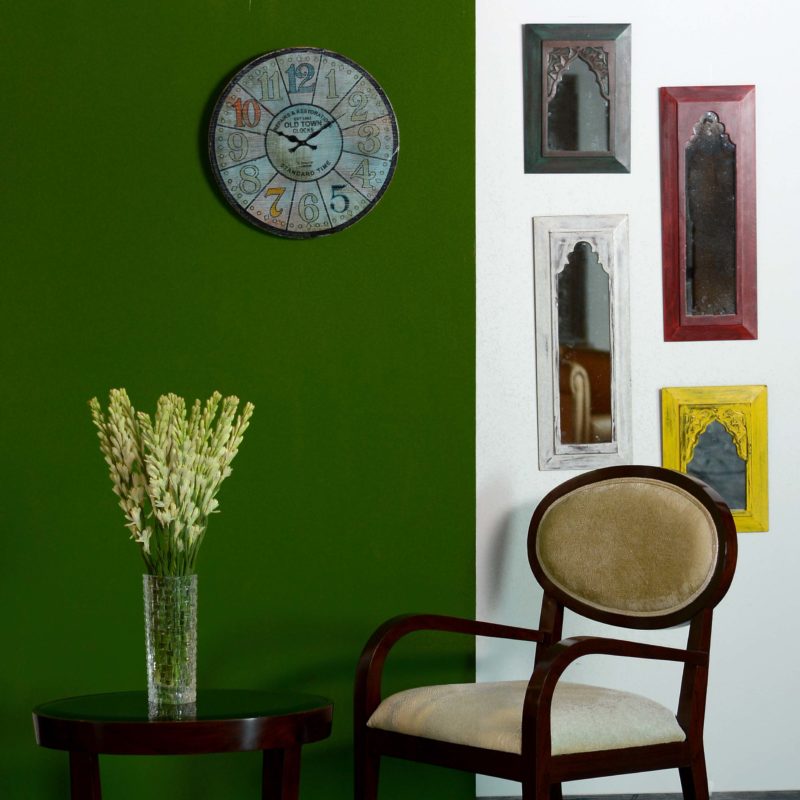 Shop this entire look from Artisans Rose
3. Invite nature
Mother nature does the trick even when it comes to sprucing up your home. Add some green power to your house to create a soothing and refreshing vibe. Place some colourful, quirky pots on your balcony or the window and keep a big indoor plant in an empty corner. These will breathe new life into your room and also look classy when kept in a pretty vase. (Pro tip: Place a single large flower, such as Hydrangea, on the dinner table to add a splash of colour.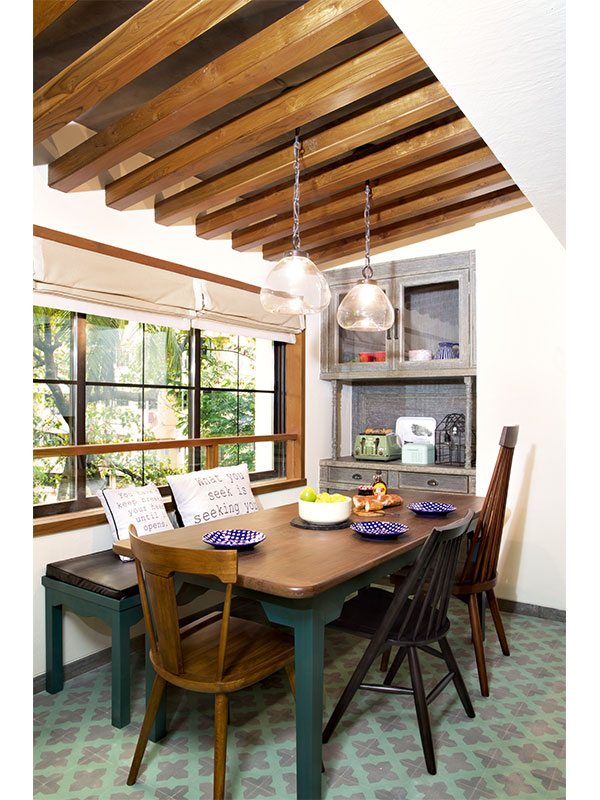 4. Statement furniture
Old is gold and this holds true especially for olden day furniture pieces. While your ancient wooden furniture may look withered and worn out, don't even think of throwing it out. Pull them out and paint them in a colour you love – turquoise blue, yellow, dark red or even green to create a statement piece. Place these colourful pieces in your living or bedroom and you will never want to leave your home again.
5. Let there be light
Home decor is always incomplete without the perfect lighting. So, never hesitate to invest in a good one. You could pick one which suits your home and personality. From bright hues to classy whites, eye-catchy contemporary lamps and cosy candle lights, Artisans Rose has a lot of options you can choose from. So pick one and lighten your little den.
Shop this entire look from Artisans Rose
Contact Vendors
Carpet Cellar | Website | Facebook | Instagram