The '70s in Bollywood is deemed the classic era. After the golden age of Hindi cinema in the 1950s and 1960s, the '70s saw an influx of musical romances. The screenwriting duo Salim–Javed, who rose to fame in this decade, changed the entire face of Hindi cinema. From underworld crime thrillers to commentary on the socio-political scenario at the time, they did it all. The films of this time told complex stories that still make for riveting watches. Here are five '70s Bollywood movies that are relevant and relatable even 40-50 years after their release.
1. Ankur (1974)
Shyam Benegal's first feature film and the debut movie of Anant Nag and Shabana Azmi, Ankur falls into the category of parallel cinema. The story follows a Dalit woman Lakshmi who lives with her deaf-mute, alcoholic husband. Her only desire is to have a child. When she ends up being a maid in the household of the village landlord's son, Surya, she doesn't expect her life to change. Surya, who is forcefully married to an underage Saru, is extremely sexually frustrated. When he meets Lakshmi, a maid in his house, he is attracted to her beauty and tries to seduce her. The rest of the movie talks about the aftermath of his actions.
Ankur is a film set in realism. It deals with the themes of alcoholism, casteism, the disparity between the rich and the poor, sexual drive, and the tumultuous relationship between a parent and a child. These are subjects that hold relevance even in the 21st century, making Ankur a must-watch even today.
Watch it on Disney+ Hotstar
2. Gaman (1978)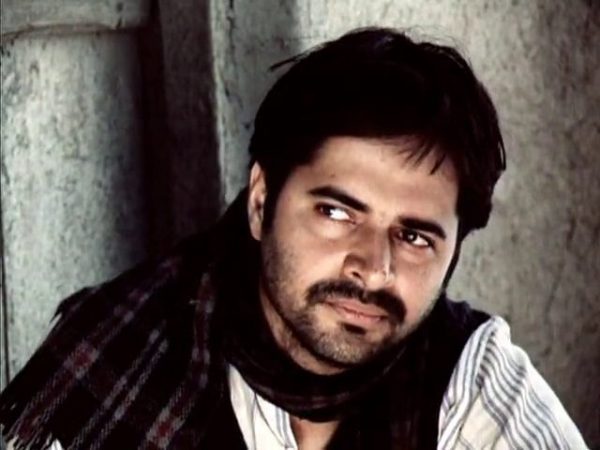 Gaman, directed by Muzaffar Ali who is better known for Umrao Jaan, stars Farooq Sheikh and Smita Patil in lead roles. Ghulam Hasan relocates to Bombay to improve their lifestyle, leaving behind his wife and ailing mother. In Bombay, he starts off as a taxi cleaner and subsequently becomes a taxi driver. Despite his hard work, he laments the lack of money and his inability to go back home to visit his family. Despite moving to greener pastures, Ghulam is soon disillusioned with the city of dreams.
Anybody who has wanted to or has migrated to a different country or city may relate to this movie even today. While most go looking for a better future, some end up worse off than before. And Gaman highlights this futility of migration.
Watch it on Jio Cinemas
3. Arvind Desai Ki Ajeeb Dastaan (1978)
Starring Dilip Dhawan in the titular role, Arvind Desai Ki Ajeeb Dastaan is almost a commentary on the existential crisis we all face. Arvind is a man born with a silver spoon, who has no knack for business. While he hates his businessman father's dominating nature, Arvind also admires his father's power and lack of scruples. Arvind Desai is a man who is just drifting through life. Just surviving and not really living. As you go through the movie, it almost feels like nothing is happening. In fact, Arvind's life seems meaningless. He is just an escapist who is looking for escape either in the luxury his father provides or the seeming intellect that comes from arguing about art and politics.
Given the last two years that we have spent locked down in the pandemic, Arvind's existential crisis is something many viewers might understand. And that is what makes this '70s Bollywood movie relatable even today.
Watch it on Mubi
4. Bhumika (1977)
Another Shyam Benegal movie on the list, Bhumika stars Smita Patil, Amol Palekar, Anant Nag, Naseeruddin Shah, and Amrish Puri in prominent roles. The movie chronicles the ups and downs in the life of Usha, a young actor. The granddaughter of a famous singer, but living in an abusive household, Usha wants to get out of her hellhole and chase her dreams. She follows an older man, Keshav, who has been hanging around her family, to Bombay to audition as a singer. She soon finds success and stardom much to the chagrin of her mother and the delight of her grandmother.
Soon, Usha's relationship with Keshav takes a complicated and toxic turn. Over time, Usha enters into a relationship with her co-star, Rajan, a director named Sunil Verma, and ultimately, a businessman named Vinayak Kale. She yearns for love, acceptance, and respect in her personal life, which keep eluding her.
Through her rather unconventional life, Usha is in search of self-fulfilment, her identity, and happiness. This is something the youth of today can relate to on a very fundamental level.
Watch it on Mubi
5. Swami (1977)
Directed by Basu Chatterjee, Swami stars Shabana Azmi, Girish Karnad, and Utpal Dutt in lead roles. Saudamini is an educated village girl, which was a rarity during those times. A young girl with academic ambitions and ardour for literature and philosophy, she was inspired by her uncle. While her uncle nurtures her dreams, her mother is more worried about marrying her off. For Mini though, marriage is not even a thought. While she falls in love with the neighbourhood boy, Naren, she is married off, against her will, to a wheat trader, Ghanshyam.
Mini is not someone who accepts anything in life in the name of traditions or "this is how it is". She questions and rebels and hence is treated by the family as different. Mini is not someone who will bow down to pressure or accept things to make it easier for those around her. She knows her worth and demands the respect she deserves.
Watch it on Youtube
Featured Image Source
Related: Celebrating Revathi: 10 Movies That Show The Actor's Versatility And Brilliance