Ever felt like there weren't enough hours in the day to complete your work? The pressure of meeting deadlines means your day goes by quickly and the to-do list remains incomplete. It is easy to lose track of your daily goals amid ever-changing priorities. Learn how these entrepreneurs and leaders found success by creating their own productivity hacks.
1. MAKE A LIST
ADVOCATED BY: RICHARD BRANSON
Business magnate and founder of Virgin Airlines, Richard Branson, carries a notebook everywhere he goes. He prefers handwritten notes to mental or digital ones. This way he is able to transform each task into a checklist that can be crossed out, item by item.
Why it works: When you write something down, instead of typing it, you will have a better memory recall of the task. Also, keeping a pen and notebook handy at all times will ensure no information, however small, slips through the cracks.
2. DELEGATE
ADVOCATED BY: STEVE JOBS
While multi-tasking seems to be the favourite productivity hack of many, Apple founder, Steve Jobs, was strictly against it. He believed in keeping a razor-sharp focus only on one task at a time. At every meeting, he would make an 'action list' along with a 'DRI' — a directly responsible individual responsible to whom he delegated the task.
Why it works: Each task often has some grey or overlapping areas of responsibility. With proper delegation, everyone knows what they are supposed to deliver and don't have to bother about anything else.
3. DON'T SKIP YOUR MORNING WORKOUT
ADVOCATED BY: NELSON MANDELA
South Africa's revolutionary leader, Nelson Mandela, always made it a point to wake up at 5 a.m. every day to go for his morning walk. He used that time to process the previous day, think about what the day might hold, and to appreciate the little free time that he got.
Why it works: Having a morning routine that takes your mind off work will help you declutter your brain. Whether you like going for a run, or even reading the newspaper while enjoying your tea, a peaceful start to the day is a good way to get more things done.
4. ATTEND TO CRITICAL TASKS FIRST
ADVOCATED BY: ELON MUSK
Founder of Tesla and Space X, Elon Musk, starts his day by responding to 'critical emails' while filtering out communication that doesn't need immediate attention. He does this for the first half an hour each day as it helps him lay out main priorities for the next few hours.
Why it works: Setting priorities for different tasks helps you plan your day better. Say you have to water your office plant. While it is on your checklist, it should rank lower than critical work such as completing a presentation. This technique also helps avoid distractions with smaller assignments.
5. GET IN A 'DEEP WORK' ZONE
ADVOCATED BY: BILL GATES
Focusing is the most important productivity secret. But how to focus is what makes all the difference to your workday. Bill Gates likes to set aside 'deep focus' hours where he blocks out all distractions and doesn't stop working, not even for sleep.
Why it works: On an average, your brain can concentrate only for 15-20 minutes on a task. This limited attention span is because of too many distractions in your life. However, you can train your mind to concentrate longer. When you find yourself in the 'zone', turn off all your social media and email notification and find a quiet place to finish your work. When you bring more focus to your assignments, you'll be amazed at how much you can accomplish in a single day.
6. SET NEW CHALLENGES
ADVOCATED BY: MARK ZUCKERBERG
Facebook founder, Mark Zuckerberg, makes (and sticks to) a new year resolution every year to learn something new. His idea is to grow outside the world of Facebook. So far he has learned Mandarin and makes it a point to meet a new person each day outside of work.
Why it helps: Setting larger goals outside work will help your overall vision for work and life balance.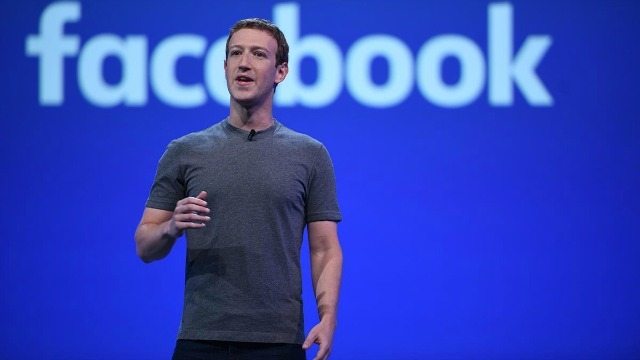 7. DON'T SIT AT A DESK EVERYDAY
ADVOCATED BY: BRIAN HALLIGAN, HUBSPOT CEO
Founder of marketing and sales software company, Hubspot, Brian Halligan makes it a point to work from home at least one day a week. This lets him avoid the distraction of long meetings, casual conversations and noisy coworkers.
Why it works: In a survey, remote workers reported to be happier and more satisfied with their jobs. They were also found to be more productive than their colleagues who worked at an office desk every day.