Humraaz is a gem. No matter how many times you watch this film, it will always blow your mind for some reason. Released 20 years ago on this day, Humraaz is a thriller starring Akshaye Khanna, Ameesha Patel, and Bobby Deol. Back in 2002, stories and logic were not really points of focus for Bollywood. And it shows far too well in Humraaz. Karan (Akshaye Khanna) and Priya (Ameesha Patel) are a couple who work together in a dance troupe and are struggling to make it big. Raj Singhania (Bobby Deol) is the owner of the cruise on which they desperately want a job. He is also a "top business tycoon" and "most eligible bachelor". So, he becomes the target of money-hungry Karan who wants his girlfriend to marry the tycoon and divorce him soon after, taking all his money.
Yes, we know what you're thinking. If it was this easy, many of us would be marrying and instantly divorcing tycoons. But we're not getting into the logic of the story here.
Here are six things about Humraaz that you probably don't remember but are defining features of the film.
The film could have ended before it began
The story of Humraaz literally depends on a forgetful office boy. If he hadn't blabbered to an outsider about where his boss is, Karan would have never met Raj and none of the ensuing drama would have happened. So many people died literally because of an employee with the brains of a pigeon. The premise of Humraaz rests on stupidity.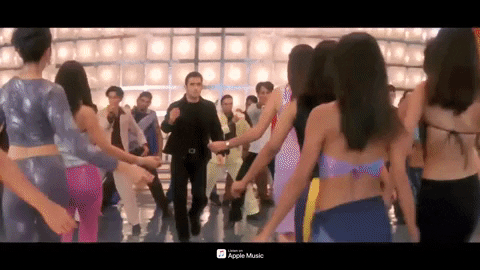 Not much thought was given to the casting
Two actors, who were known for their lack of dancing skills at the time, were chosen to play the roles of leading performers of a dance troupe in this film. While Ameesha Patel manages to show some movement, it's unbelievable that no one noticed Akshaye Khanna's rigidity. The poor guy could barely keep up with the music. Major casting fail.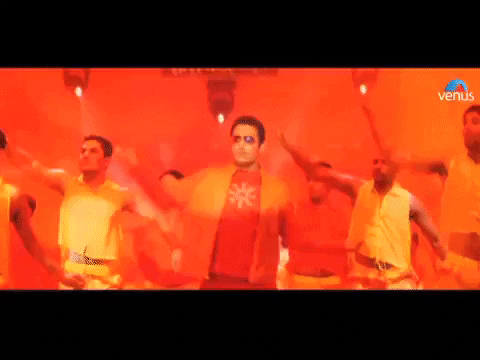 Lighting is everything
As soon as the film takes a sinister turn, the lighting of the scene changes. When Priya meets Raj's family for the first time, she is suddenly downlit as is everyone else in the room. The damsel must look like the devil, you see. And the shades of purple lipstick just weren't doing it. In case you missed the obvious, she is evil to marry for money, okay?
The worst romantic lines ever
"Aise sharmaogi toh daadi se jo parpote ka vaada kiya tha, woh poora kaise karogi?" This line is supposed to make a newlywed bride shed all inhibitions and her clothes and proceed to get laid. Just the right amount of romance and the age-old Indian tradition to produce an heir, all in one. Intimacy is all about producing children only. Nothing else. This is supposed to be the ultimate goal for Priya. There's even a song called 'Saade naal rahegi toh life ban jayegi' in case the hint is too subtle.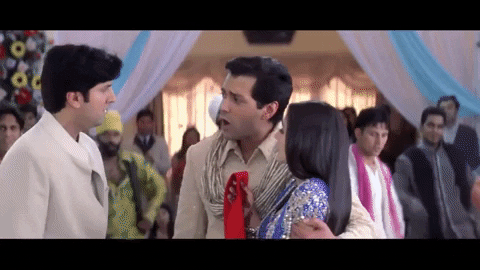 Law? What is that?
Karan is getting away with murder after murder like it's child's play. No one is investigating a body found on the spokes of a gate or a person who suddenly goes missing from the gym. He manages to throw a very bloody body into a manhole on the street with no fear of anyone seeing him and reporting it to the police. No wonder the cops in India have such a bad reputation. Look at what Bollywood thinks of them.
Toxic boss and extremely unstable person
Not only is Raj Singhania a toxic boss, but he's also a very unstable human being. From loving his wife to the point of agreeing with whatever idiocy she brings to his life, he goes to instantly hating her enough to want to kill her violently. "Marte waqt main uski ek ek cheekh sunna chahta hoon". But, staying true to the dizzying oscillation of his character, that murderous hatred turns to undying love again. And of course, the ever-so-grateful wife is indebted to him again. Because who cares if this man could calmly listen to the sounds of her being violently attacked without showing any emotion or discomfort?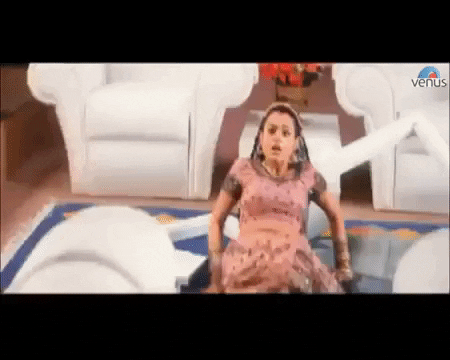 Mind is blown, isn't it? Humraaz is streaming on Amazon Prime Video and YouTube.
GIFs Source
Related: 10 Years Of Cocktail: Why Gautam And Meera Were The Villains Of The Film
Featured Image Source