Year end holidays are approaching and we are sure most of you are busy sprucing up your home. After all, it will be buzzing with family and friends soon. While you sure know how to do up your cozy beds and plush living areas, ever thought about something new for your guest room? If you are lacking a budget to redo the space, then don't worry. You can still create a warm and welcoming atmosphere for your visitors without breaking the bank. Follow these simple ideas for an easy guest room makeover:
1. THROW IN A RUGGED RUNNER
Don't throw away old rugs and mats. Weave them all together and voila, you have a new floor runner, which will brighten up your room instantly.
Courtesy: Pinterest
2. GO GREEN
Adding some plants to the room can create a soothing and colourful effect. So head to a nursery and fetch some pretty greens, which can give your guest room that simple yet classy touch.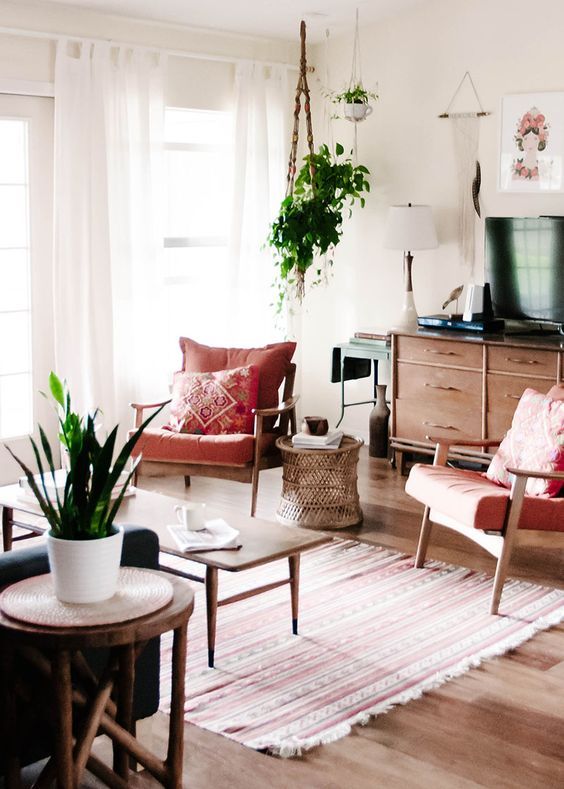 Courtesy: Pinterest
3. SPRUCE UP YOUR SHOWER
The shower area is often neglected or forgotten. However, there's so much you can do to the bathing room that can leave a lasting impression. Elvy has a great range of shower accessories. From pretty crystal soap dispensers to vintage mirrors, tissue boxes, shower curtains and towel sets – you can soak your guests in luxury.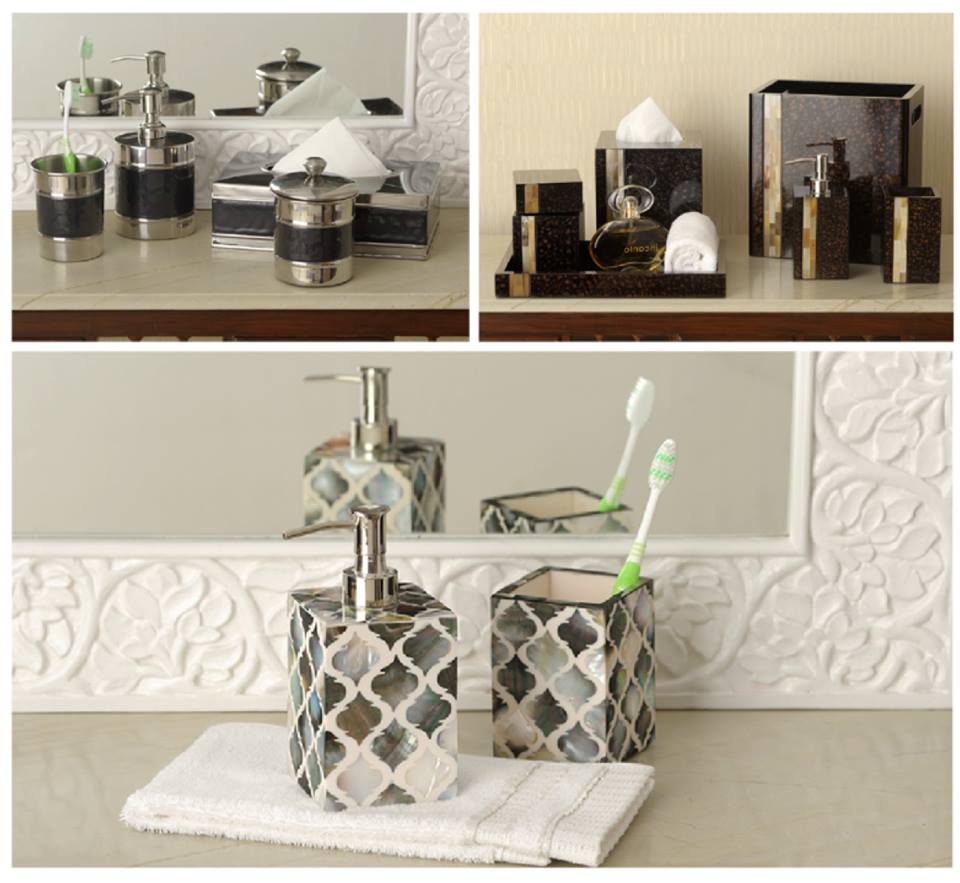 Courtesy: Elvy
4. VINTAGE CHAIR
You don't have to step into a pricey store to pick a pretty piece of chair for your guest room. Refurbish your old furniture and make it look brand new. Wondering how? Well, just pick a bright colour and paint your chair. Now throw in a nice quirky cushion and you will see the magic! A brand new bed-side chair you made yourself.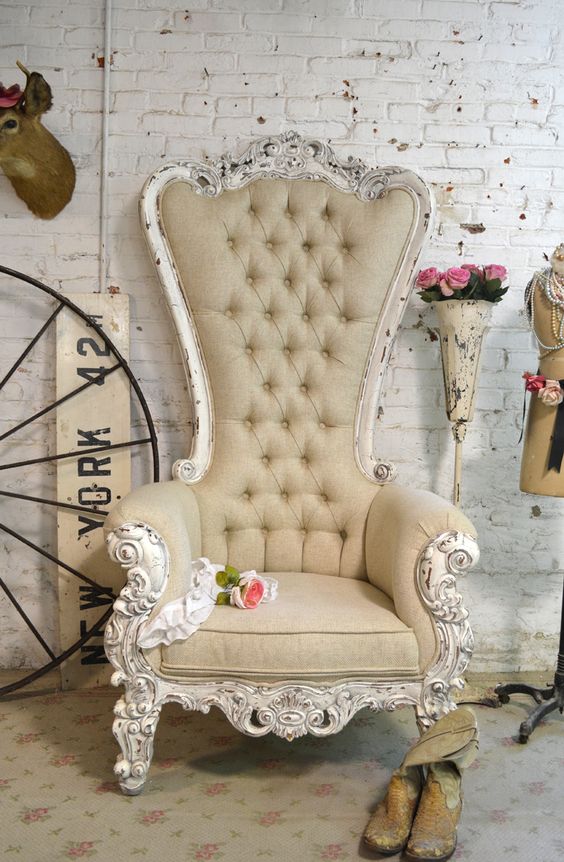 Courtesy: Pinterest
5. LIGHT IT UP
Lights can make a whole lot of difference to a room. So ensure you pick the right one. Even if you have a plain lampshade, you could dress it up with some crafty materials and give it a quirky look. Or just simple fairy lights inside a jar would change the look of the reading corner in a jiffy. Elvy houses some lamps, which you just cannot miss.
Courtesy: Elvy
6. PLAY WITH PILLOWS
Throwing in lot of colourful pillows to add character to your room. Pillows also come in handy when your guests want to lay down with a book, working on a laptop or just snuggle up and doze off. Make sure to mix up and contrast the colours and also add some quirky cushions.
Courtesy: Pinterest
7. SPECIAL TOUCHES
When it comes to adding special touches to your guest room, think about the impact of details such as wallpaper, hanging planters and interesting curios. Robes and curtains can also be matched with the bedspread or the floor runner, to give a more stylish look.
Courtesy: Pinterest
8. HOOKS AND HANGERS  
Unlike you, your guests don't have a designated spot in your home to tuck away purses and hang car keys. Make it easy for them by placing DIY hooks and hangers in their room.
9. BREAKFAST IN BED
Your guests will love this! Pamper them with an impromptu breakfast in bed. Ensure you have the right furniture for it or it can create quite a mess. Buy a robust bed tray table perfect for breakfast in bed. Made up in excellent quality crocodile embossed genuine leather in black, this one is a must have for those lazy days.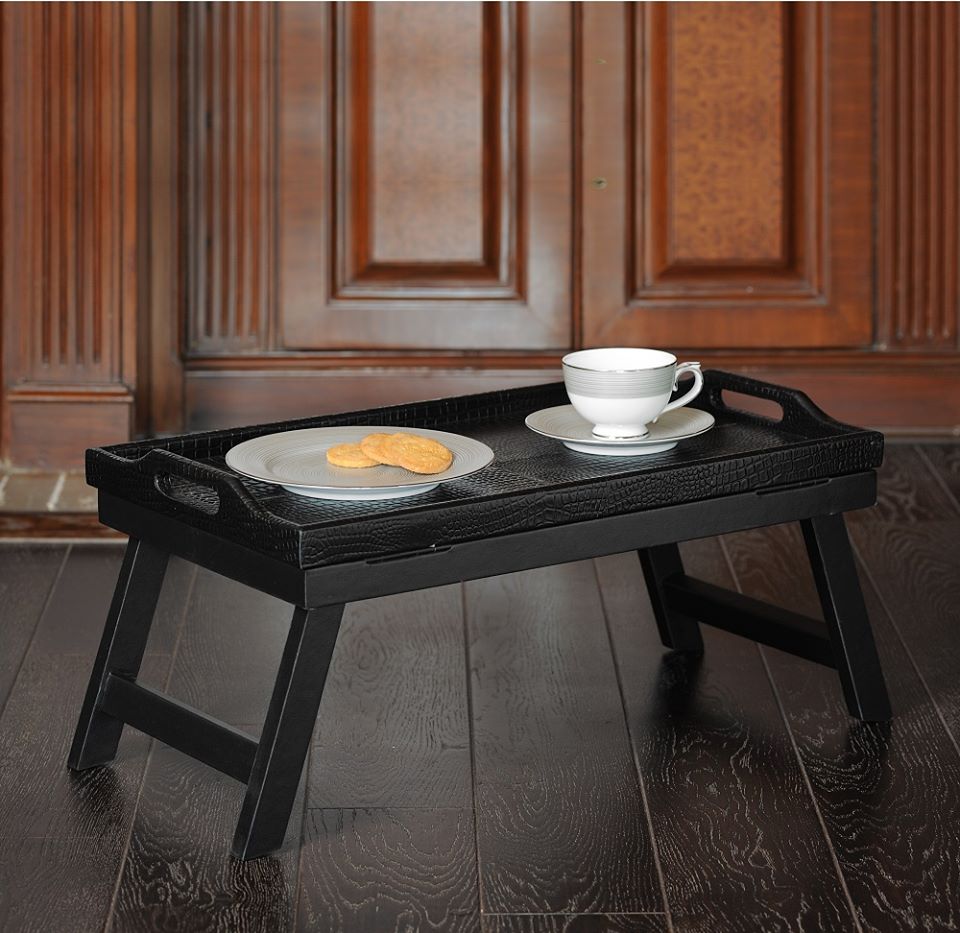 Courtesy: Elvy
10. BEAUTIFY YOUR BOOK SHELF
Lastly, books are the best companions so never ignore them! Make space for some books and have a good assortment that will interest your guest. You could also add some jazz to the shelf by painting it or pasting an interesting wallpaper on the inside of the shelf.
Courtesy: Pinterest