Can't think of anything beyond chocolate when it comes to making something sweet at home? These 10 easy non-chocolate desserts will change your mind. They can they be made in under 10 minutes and don't require too many ingredients.
1. Microwave Strawberry Cobbler
It's one of those recipes that couldn't get any simpler. Luckily, strawberries are in season so you can easily make this recipe at home. If you don't have strawberries, substitute it with any dried berries from Wonderland.
You will need: 3/4 cup Strawberries, 1/3 cup flour, 1 tbs sugar, 1/2 tsp baking powder, 1 tbs butter, 2 tbs milk
Instructions: Combine all the ingredients, except strawberries to make a pillow soft dough. Chop strawberries and put them in a mason jar. Add the dough on the top and microwave for 2 minutes. Cool it down before serving.
2. Caramelized Nuts
When you are entertaining guests and realise you have run out of sweets to serve, just follow this simple recipe to impress them. Bonus: Your kitchen will smell like heaven when you make them.
Ingredients: 1 cup chopped almonds/ cashews/ pecans or any nut of your choice, 1/4 cup sugar, 1 tbs butter, cinnamon to taste.
Instructions: Toss all the ingredients in a hot, non-stick skillet and stir continuously for 5 minutes until the nuts are evenly coated in butter and sugar. Take off the heat and serve immediately.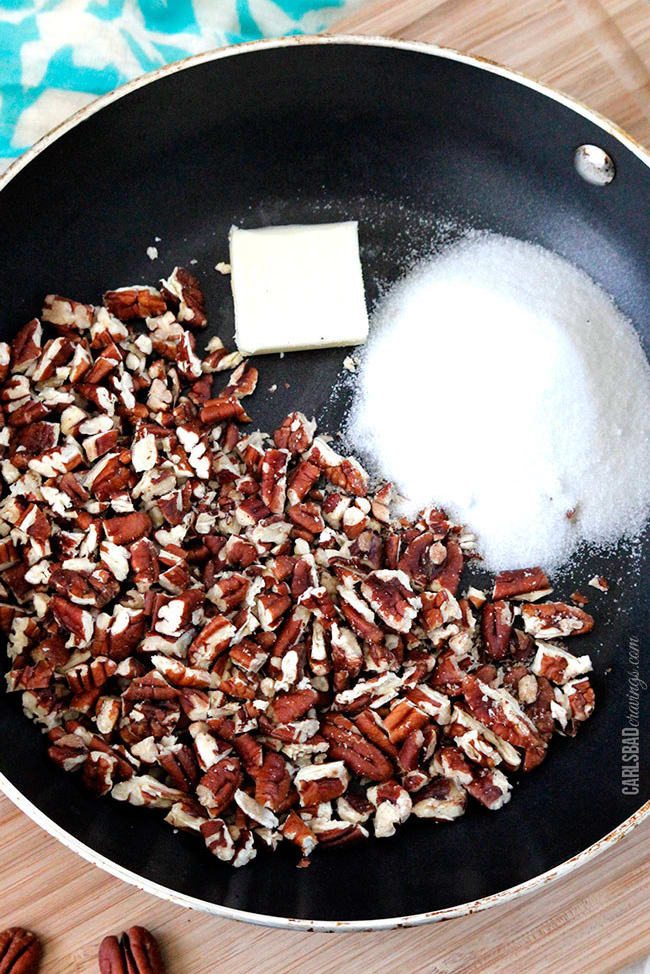 3. Berry Soft Serve
Did you know you could use your food processor to make a soft serve? This recipe is fast, easy and takes only 3 ingredients. You can either have it right away or freeze it in the refrigerator to get an ice cream like consistency.
Ingredients: 4 cups frozen/dried mixed berries, 1 cup coconut milk (or your favourite milk), 1/2 tbsp powdered sugar
Instructions: Combine all the ingredients until you get a smooth paste like texture. Adjust sugar to your taste.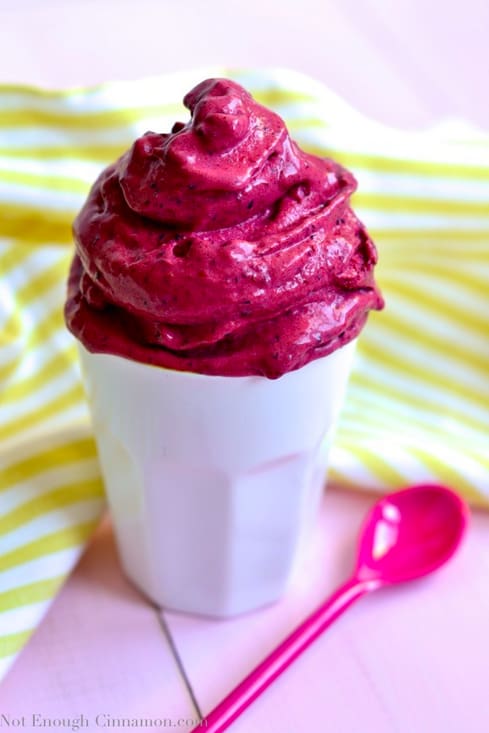 4. Cake Batter Milkshake
Transform your regular milkshake into a dessert-on-the-go with this 4 ingredients recipe.
Ingredients: 2 cups vanilla ice cream, 1 cup milk, 1/2 cup cake-mix in flavour of choice, whipped cream or dash of cocoa powder
Instructions: Blend the first three ingredients until smooth and creamy. Pour in a tall glass and top it with whipped cream or cocoa powder.
5. No Bake Pineapple Pie
Sleep, hugs, laughter and a no-bake dessert – all the good things in life are easy to find. Just like this recipe for a fresh and delicious pineapple pie.
Ingredients: 1 cup fresh pineapple roughly chopped (if fresh pineapples are not available, use Wonderland's dried pineapples and soak them in water for 15 minutes), 1 cup sour cream, instant pudding mix, 1 cup crushed biscuits for pie crust, whipped cream.
Instructions: In a large bowl mix crushed pineapple, sour cream and instant pudding mix. Pat down biscuit crust in a cake tin and spread the mixture evenly over it. Chill for 4 hours and top with whipped cream when serving.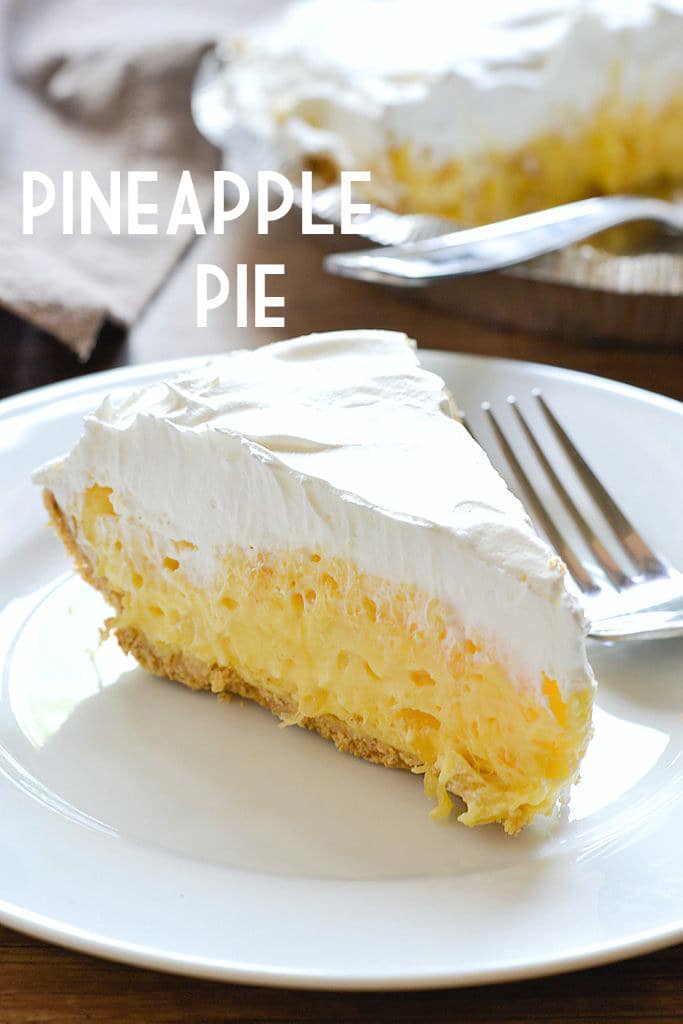 6. Coconut Macaroons
Gluten-free, low-cal and easy to make – with this recipe you can finally have it all.
Ingredients: 5 1/2 cups coconut flakes,  1 can condensed milk, 2 tsp vanilla extract
Instructions: In a bowl, combine the ingredients and use a teaspoon or ice cream scoop to make round balls. Bake in a preheated oven for around 10-12 minutes at 160 degrees C temperature. Cool and serve.
7. Honey Ricotta Toast
If you weren't aware, sweet, artisanal toasts are the new in-thing in desserts. Get all trendy with this recipe.
Ingredients: 1 fresh slice of whole wheat bread, ricotta cheese, 6 strawberries, sliced,  honey
Instructions: As simple as making a toast. Toast bread until slightly crispy. Spread the ricotta cheese over it and layer with strawberries. Drizzle honey generously on the top.
8. Banana Fro-Yo
Nothing uplifts the mood better than a make-your-own frozen yoghurt. It's a healthier alternative to ice cream with a perfect balance of freshness and sweetness. Find the recipe here.
Ingredients: 1 frozen banana, 1-3 tablespoons milk, 2-3 ice cubes, toppings of your choice
Instructions: Freeze a banana beforehand. Blend it along with the milk. Add ice cube while blending if you are looking for a sorbet-like consistency. Top with your favourite ingredients such as peanut butter, M&Ms, nuts and chocolate chips.
9. Apple Crisps
Despite being made in a microwave, this is as gourmet as a five-minute recipe can get.
Ingredients: 3 tbs butter, 1/4 cup oats, 2 tbs chopped pecans, 2 1/2 tbs whole wheat flour, 2 1/2 tbs brown sugar, 1/2 tsp cinnamon, pinch of salt, 2 cups chopped apples, honey
Instructions: Melt the butter in microwave. Stir in all ingredients except apples and mix until well combined. Layer a small portion of the mixture in a jar, top with 1/2 cup apples and repeat the layers until the jar is full. Microwave for 3 minutes. Cool it down before you eat.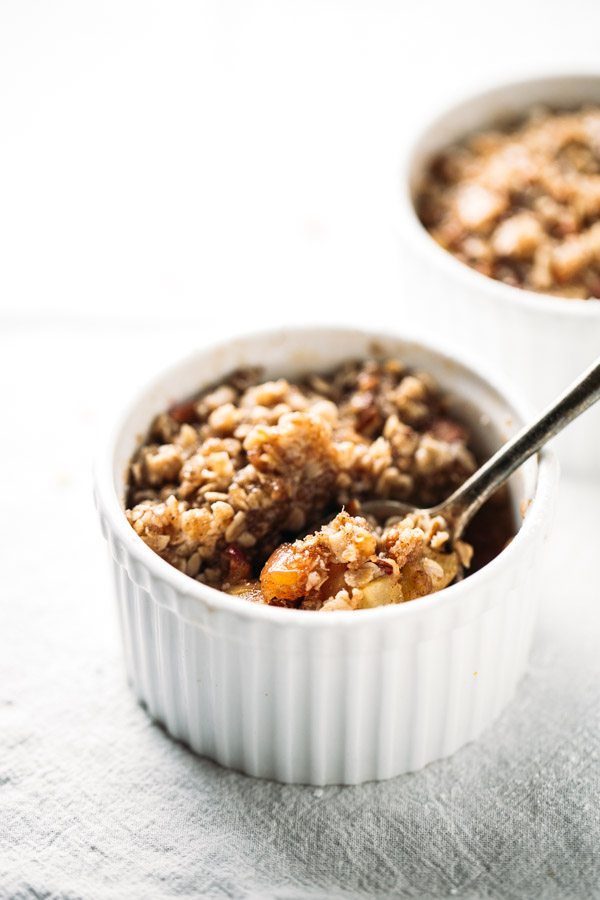 10. Oreo Cheesecake
Another no-bake dessert recipe that will give you a big kick of flavours in every bite.
Ingredients: 3 cups Oreo crumbs, 1/4 cup butter, 1/2 kg cream cheese, 1/2 cup sugar, 1 tsp vanilla, whipped cream
Instructions: To make the crust, combine the Oreo crumbs with melted butter and press it to the bottom of a baking tin. Set in the refrigerator to firm.For the filling, mix cream cheese, sugar, remaining Oreo mixture and vanilla together and fold in the whipped cream last. Layer it on the Oreo crust and set it in the refrigerator for 4-5 hours to firm.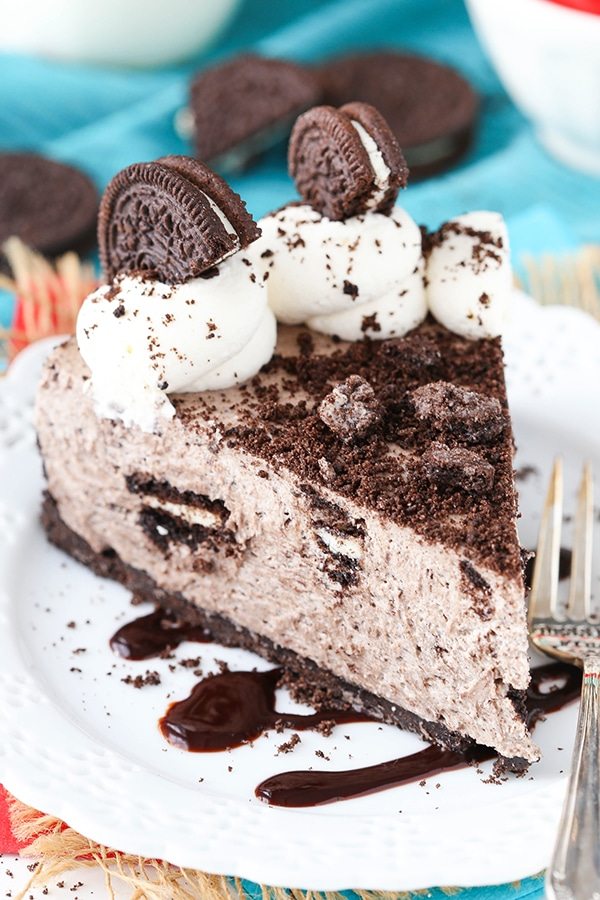 Contact Wonderland to have dried fruits and berries delivered to your doorstep
Facebook | Website | Instagram