Bengaluru, it's time to do more with your weekends. Whether it's going for the play you've always wanted to see, or meeting like-minded creative people for a unique workshop, there is so much more to do other than house parties and drinking. Starting this week, we will bring to you a list of the best weekend events in Bengaluru so that you can make the most of your time off. There's a lot in store this weekend for Bengaluru. Check out this list of events, workshops, and a lot more.
1. Art Battle: Live Art Tournament
This weekend will see a live painting tournament in Bengaluru. The event will showcase local artists who will have 20 minutes to create beautiful art, in a high pressure, fast paced competition. The audience will vote to help decide the winner of this tournament through three rounds. All artwork created here will be available in a silent auction during the event. Click here to book tickets.
Venue: Watson's Indiranagar, 777/I, 2nd Floor, 100 Feet Rd, HAL 2nd Stage, Doopanahalli
Date: January 18
Time: 3pm onwards
2. Bhumi at Kalagrama
If you're looking for some cultural stimulation this weekend, check out this theatre performance of Bhumi being held at Kalagrama. Since the play is part of a theatre festival by Sathvika Rangapayana, entry to this event is free. Click here for more information.
Venue: Kalagrama, Mallathahalli Lake Rd, NGEF Layout, Kengunte, Jnana Bharathi
Date: January 18
Time: 7.30pm
3. Foodeez Fest 2020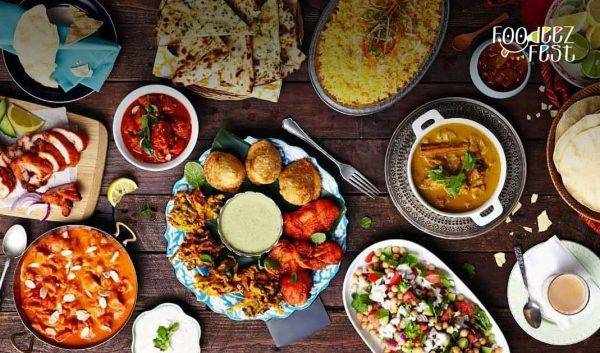 One of the most fun weekend events in Bengaluru, the Foodeez Fest is all about celebrating your love for food. Whether you're a budding chef, home cook or just a food lover, this is where you need to be this weekend. From the steaming hot momos of Siliguri, to the delicious Chettinad flavours of Tamil Nadu, from the known to the unknown, you will find all kinds of food here. You can also get a special opportunity to showcase your talents in cooking at this event. Click here to register and for more information.
Venue: Baldwin Boys High School, 14, Hosur Rd, Richmond Town
Date: January 18 and 19
Time: 10am onwards
4. Lippan Nameplate Art Workshop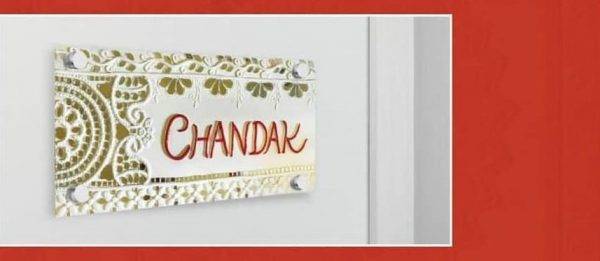 Learn all about Lippan Art in this unique workshop and the tips and tricks needed to create a beautiful nameplate. Once you've mastered the art, you can create artfully made nameplates for yourself and your loved ones. Call 8197883421 for more information.
Venue: Chaayos, 789/B, 12th Main Road, Sodepur, Appareddipalya, Indiranagar
Date: January 18
Time: 10am – 1pm
5. Acrylic Knife Painting Workshop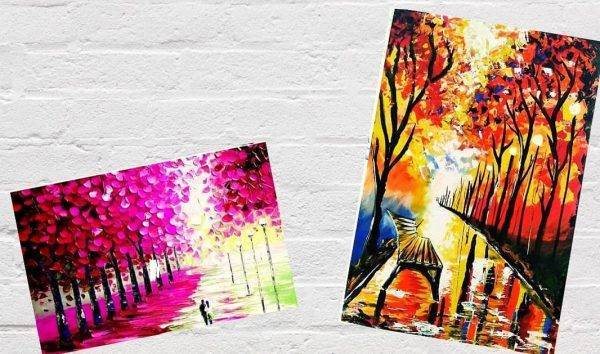 Learn all there is to know about acrylic knife painting under the guidance of artist Sheena Anam. Great for beginners and others, you will learn basic drawing techniques, colour theory, acrylic blending, and more at this workshop. Click here for contact details and other information.
Venue: Cocojumbo, Safina Plaza Terrace, 84/85, Infantry Rd, Beside Prestige Building, Tasker Town, Shivaji Nagar
Date: January 19
Time: 11am – 4.30pm
6. The Kitchen Table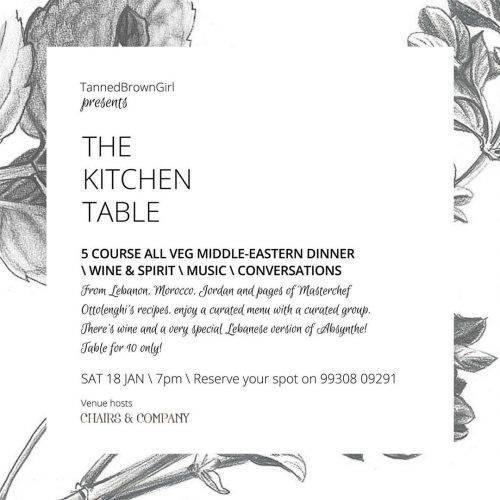 A unique dining experience, The Kitchen Table is all about tasting new food and making new friends. Travel and food blogger Kunj Shah will recreate Middle Eastern recipes by Chef Yotam Ottolenghi at an event where you should know no more than one other person. Click here for information on how to book a spot.
Venue: 1068, 11th Main Rd, HAL 2nd Stage, Appareddipalya, Indiranagar
Date: January 18
Time: 7pm
7. Learn Indian Sign Language
If you've always been curious about sign language, and want to know how to communicate with those who are hearing impaired, check out this event in Cubbon Park this weekend. This is also a great opportunity for parents who want to sensitise their kids towards people who can't hear them. Click here for more information or get in touch on WhatsApp at 7602169292.
Venue: Cubbon Park, Kasturba Road, Behind High Court of Karnataka
Date: January 19
Time: 3pm
8. Down To Earth Sunday Farmers' Market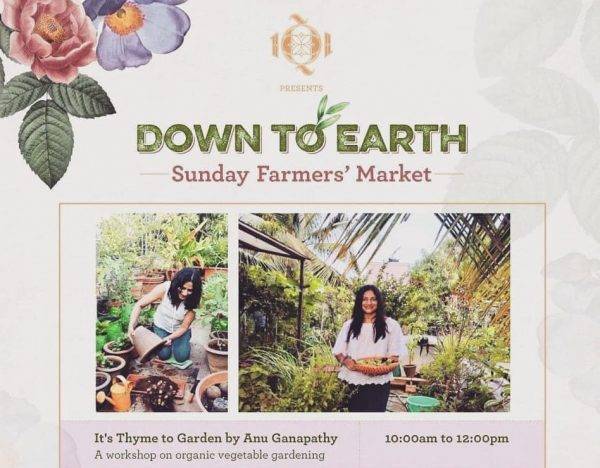 If you want to start growing your own vegetables and make a conscious effort towards urban gardening, this is the event for you. Anu Ganapathy will be sharing her decade-long experience and the lessons she's learnt about practical urban gardening. Filled with rich information about stuff that works and doesn't, this workshop will give you the opportunity to problem-solve any specific issue you might be having with your garden. Click here for more details.
Venue: 1Q1, No. 1, Express Building, Queen's Road
Date: January 19
Time: 9am – 6pm
9. Vegan Japanese Cooking Workshop
Experience authentic vegan Japanese cuisine this weekend in Bengaluru. Chef Emi Yamagishi will be teaching you how to cook a completely vegan Japanese menu. Hosted by Sahana Murthy from Rasayana Mysore Kitchen, this workshop is perfect for you if you've always wanted to try authentic Japanese food. Click here for more details.
Venue: Infinitea, Cunningham Road
Date: January 18
Time: 11am – 1pm
Have you made your weekend plans yet, Bengaluru? If you're in Delhi, click here for a list of the most interesting and fun events this weekend in the capital.