As young kids with siblings or even close cousins, we've all faced one common problem — the constant comparisons and competition. The elders in Indian families have a weird habit of pitting one kid against the other in the hope of building 'healthy competition' within the family. But does it ever work that way? Nope! When children are constantly taunted about other kids being better than them, it often results in completely opposite outcomes. The sibling rivalry that desi parents believe to be the magic mantra for reverse psychology and motivation isn't as healthy as they think.
To understand more about sibling rivalry and its toxic impact, we conducted a small survey. We got in touch with some people who have grown up with siblings to get their views on the matter. Here's what we found.
It could develop a sense of loneliness
When one child is constantly reminded of the 'other one' being better at something, it can result in a feeling of abandonment. It could result in the child feeling unwanted and unappreciated, and anything you do can leave a long-lasting impression on a child's mind. Thus, developing a feeling of loneliness could go a long way in damaging the child's ability to grow into a confident individual.
It could develop a negative attitude towards competition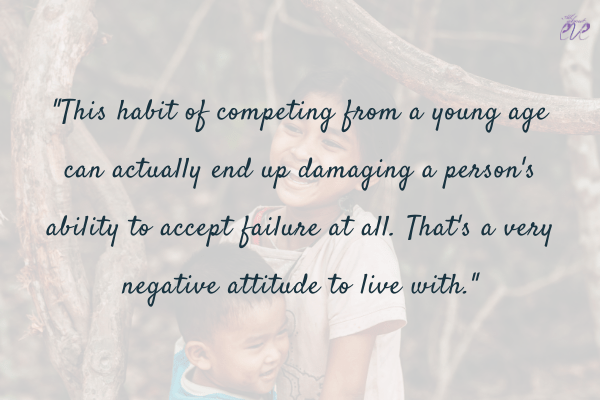 In cases of unhealthy sibling rivalry, children are often taught to always emerge as the winner. 'You can do this! Don't let bhaiya win!' isn't always a positive affirmation. It can also result in your child developing an unhealthy attitude towards accepting failure at all.
It takes away the innocence
With young, impressionable minds, parents are always worried about using the right language and being role models for their kids. However, with sibling rivalry at play, you could be instilling negative emotions in your child's mind. The feeling of envy, jealousy, and hatred are often noticed in young kids when they're put on a pedestal against another.
Sibling rivalry could cause a rift between them
As kids, our siblings are our first-ever best friends. They're the people we grow up with, they are our confidantes, partners in crime, and our world revolves around them. However, this beautiful bond is often ruined when parents start pitting them against one another in order to try and 'bring out the best in them.' It often backfires by putting a crack in the very foundation that is supposed to keep them together.
It takes away the freedom of choice
Competition often puts people on the same platform irrespective of their individual strengths and weaknesses. Just like you can't compare oranges with apples, you can't compare kids on art and academics with the same standards. In order to make the competition even, parents often end up forcing their kids to make choices against their will.
 It makes life a race to match standards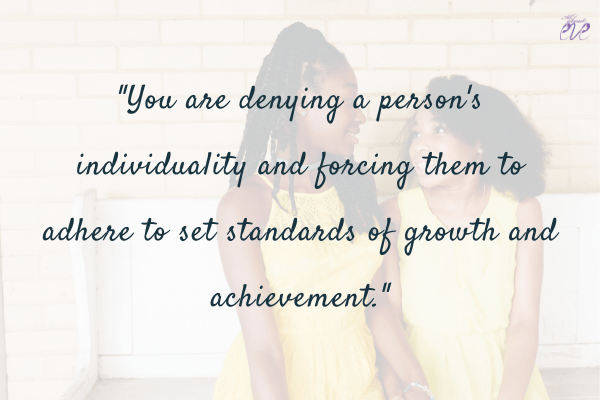 One of the biggest examples of this can be seen in cases of siblings going to the same school. Many times, the kids end up being taught by the same teachers. This further builds pressure on the younger sibling to match up to the standards set by the elder one. Attending PTA meetings becomes a daunting affair as parents end up comparing notes and report cards at home.
Insecurities, resentment, and drifting apart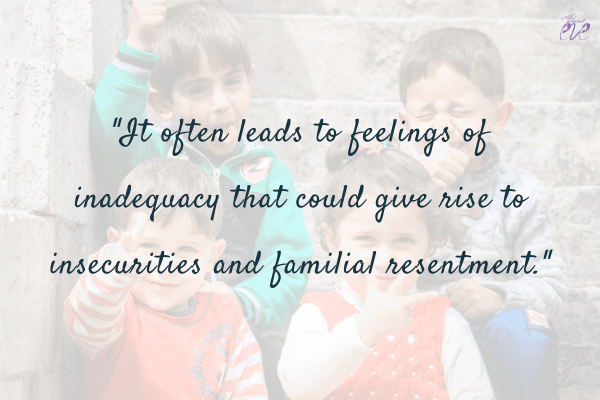 If we say we've never heard someone say, "My sibling has always been the favourite child," or "My sibling has always been the better one," we're clearly fooling ourselves. We've all grown up with some form of sibling rivalry. For some of us, it's been a positive feeling. However, this isn't the case with most people. With deep-rooted competition at home, kids often grow up with insecurities and begin resenting their own family.
Sibling rivalry, which may seem so healthy in a child's early years, does more damage than good. Desi parents today need to understand that their kids are already facing a tremendous amount of pressure. College cut-offs are ridiculously high which makes admissions a nightmare. Moreover, kids today are being exposed to a lot more as compared to previous generations. Protecting a child's innocence and ensuring they grow up in a loving environment is more crucial now than ever before.
Featured Image Source